When defining an audience for your widget, you can choose whether you want to display the widget on every page of the selected website, or on specific pages only.
If you select specific pages to display the widget, you'll be prompted to enter at least one path to your page — e.g. mywebsite.co/path. To display the widget across multiple pages, click the Add page button and enter the respective URL path. You can add as many pages as needed.
You can also add specific URL patterns to dynamically match specific URLs. Learn more in the section below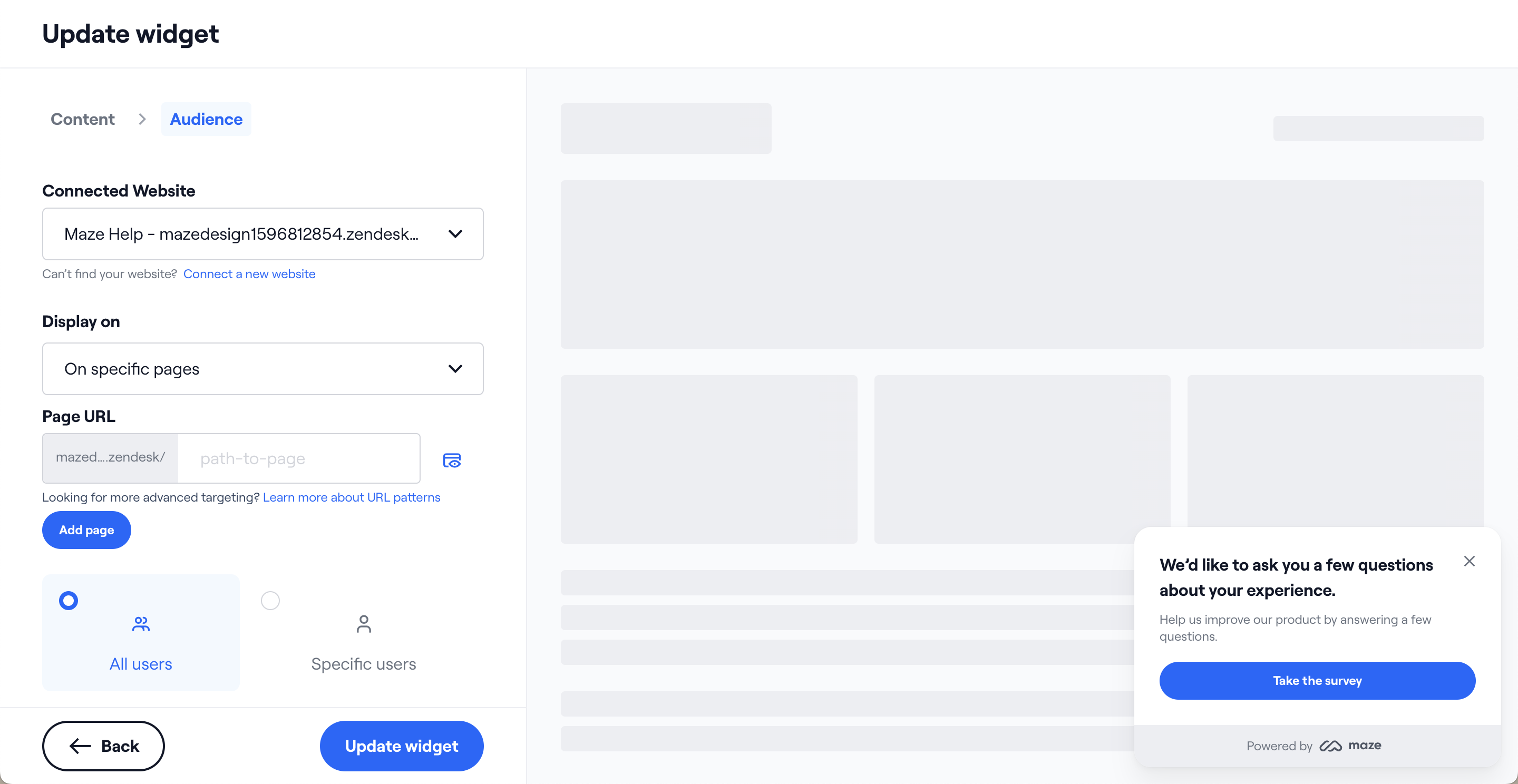 URL patterns
Target all subpages within a path
Use an asterisk (*) to target all subpages within a path.
For instance, yourwebsite.co/pt-br/* displays the widget in all subpages under /pt-br.

Account for variables in your URL
If your URLs include variables, you can account for them using a colon (:) followed by the name of the variable. You can include as many variables as needed.
For instance, yourwebsite.co/account/:userid/orders/:orderid/invoice displays the widget on your each invoice page.