What is Maze?
If you're seeing this screen, that means that someone has shared with you a survey created in Maze, a product research platform. For more information on Maze, visit
maze.co
and follow
@mazedesignhq
.
Before starting a maze (i.e. a survey created in Maze), you may occasionally see the following warning in the Welcome screen:
I understand that all personal data shown on-screen and data I enter will be viewable by the test creator

In order to start the survey, you must agree to that condition. To do so, click the I understand checkbox.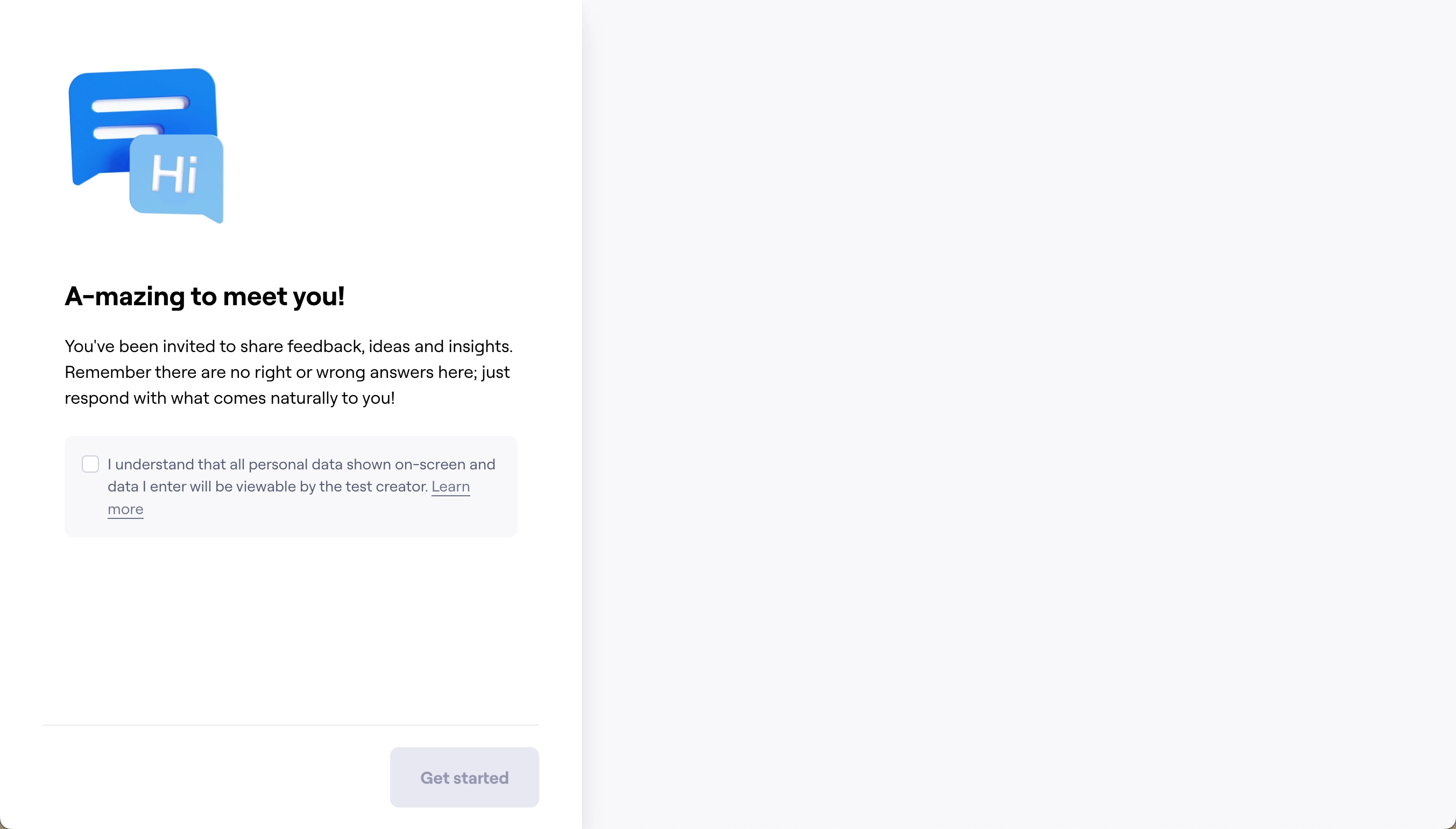 Why do I see this warning?
This warning appears for mazes that include a website test. In this type of test, the creator of the maze is asking you to complete a task on their website. For instance, find an article on their blog.
This means that you will be interacting with a real website for the duration of the test. During the test, a testing window will pop up. While you're on that testing window, your actions and any data you enter into the website being tested will be recorded and shared with the creator of the maze.
For instance, if you log in to a personal area on that testing window (e.g. an account dashboard), the creator of the survey may be able to see any information contained in it.
We show the warning so that you're aware of the privacy implications of your actions when testing the website.
Important: The information in this article only applies to the window that pops up during the live website testing part of the survey. Maze only records your activity on the website during a website test. Maze doesn't track any other kind of web activity, or your visits to that website outside of an active test.
How can I control which data is visible to the creator of the maze?
After starting the website test, there will be a Stop task button at the bottom left corner of the screen. This is the button you'll press to conclude the test.
You are free to stop the test at any time.

Additionally, you can also get in touch with the creator of the maze and ask them to delete your testing session data.
Additional information
You can find more information in our Privacy Policy.
Still need help?
If you have any questions or concerns, please let our Support team know — we'll be happy to help!