As testers complete your live maze, you will start seeing insights on the Results dashboard.
If you haven't sent your maze live yet, or if you've disabled
Tester Tracking
in your
link options
, no interactions will be recorded.
Access your results
To view your results:
Log in to your Maze dashboard.
Open the relevant project and live maze.
The results that have been recorded so far appear in the Results tab.
Refresh the live maze results page to get the latest results.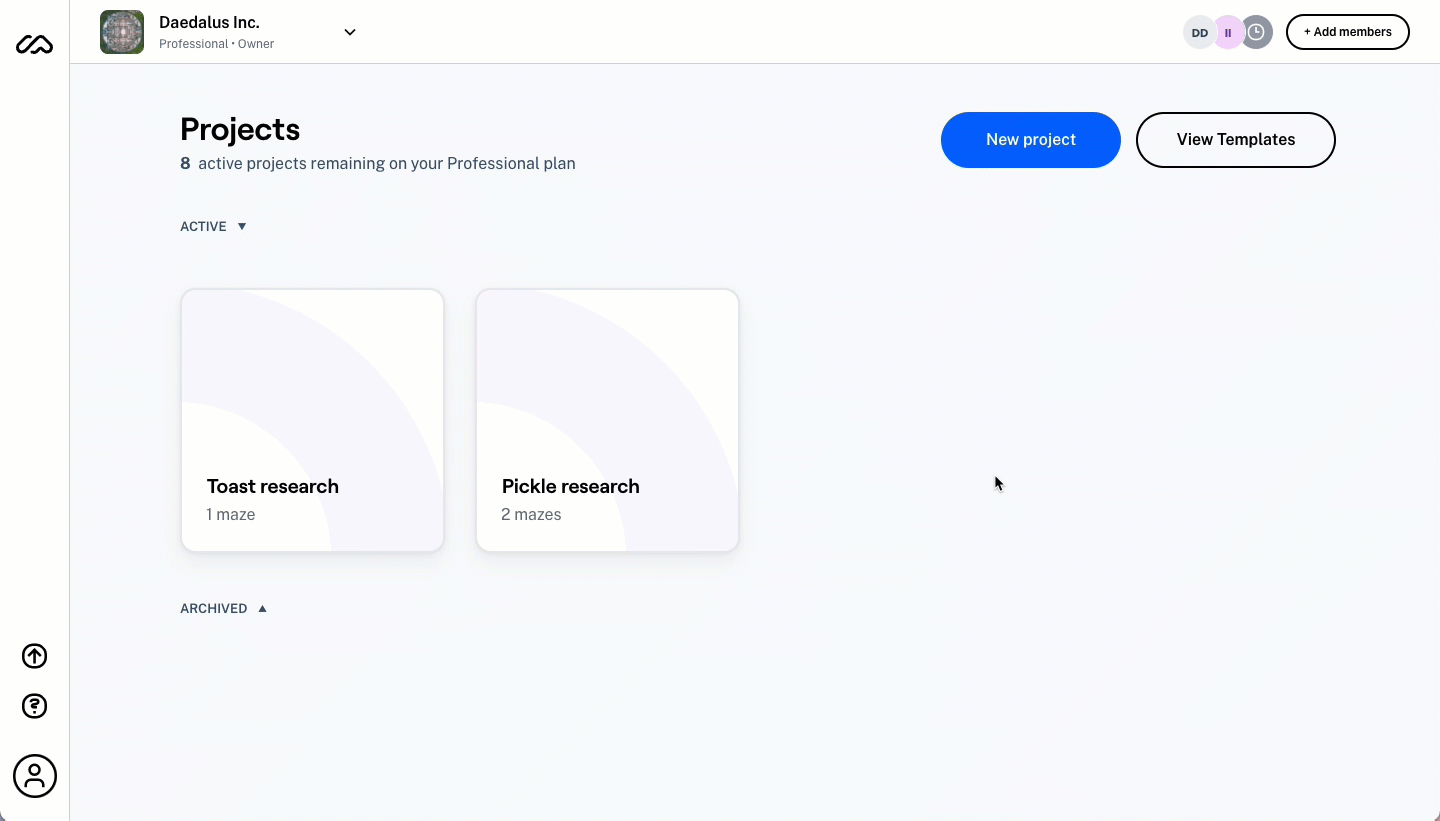 Maze gives you results for:
Each block: Under the Results tab. 
Each tester who took your maze: Under the Testers tab.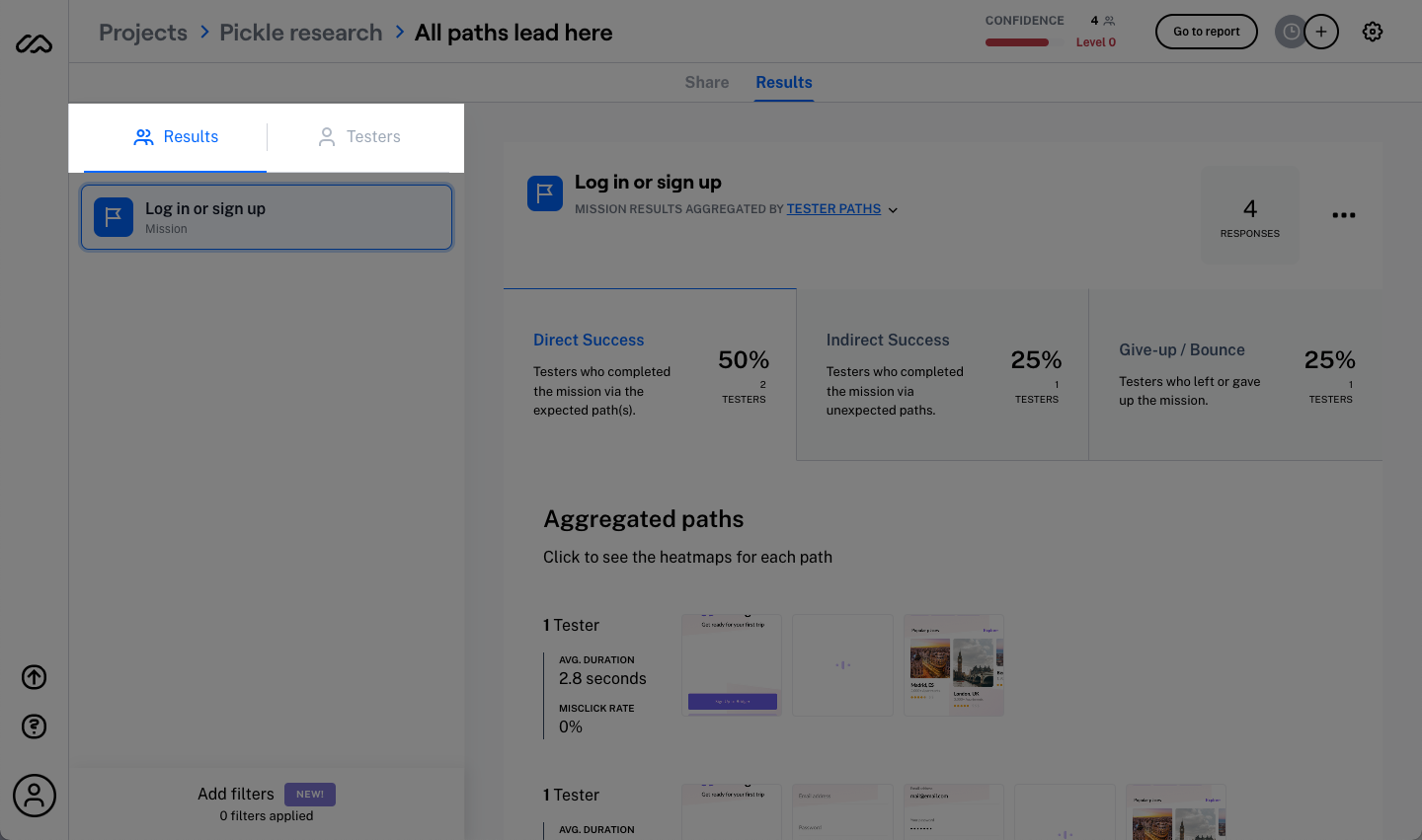 Results by block type
Testers
Metadata
Maze automatically records general metadata for each tester: browser type and version, language, etc. You can record custom metadata for every tester by attaching parameters to your maze URL. To see the available general and custom metadata, click Show more under each tester card.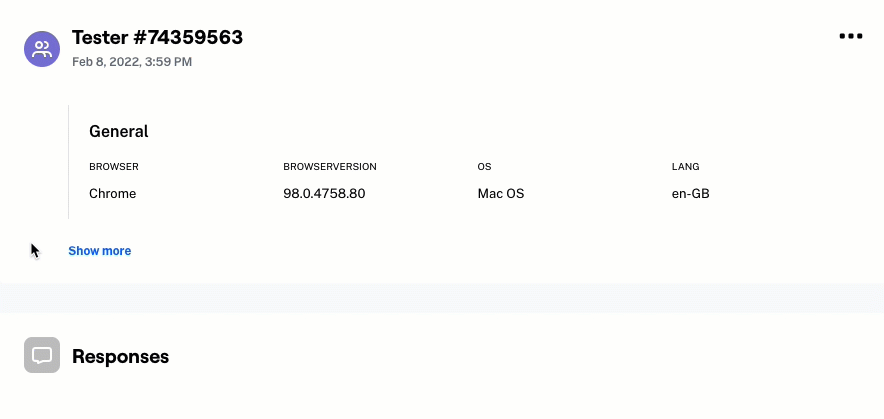 Responses
You can view results from each tester who took your maze from the beginning until the end of their session. This helps you understand what a particular person did, and associate mission results with question answers.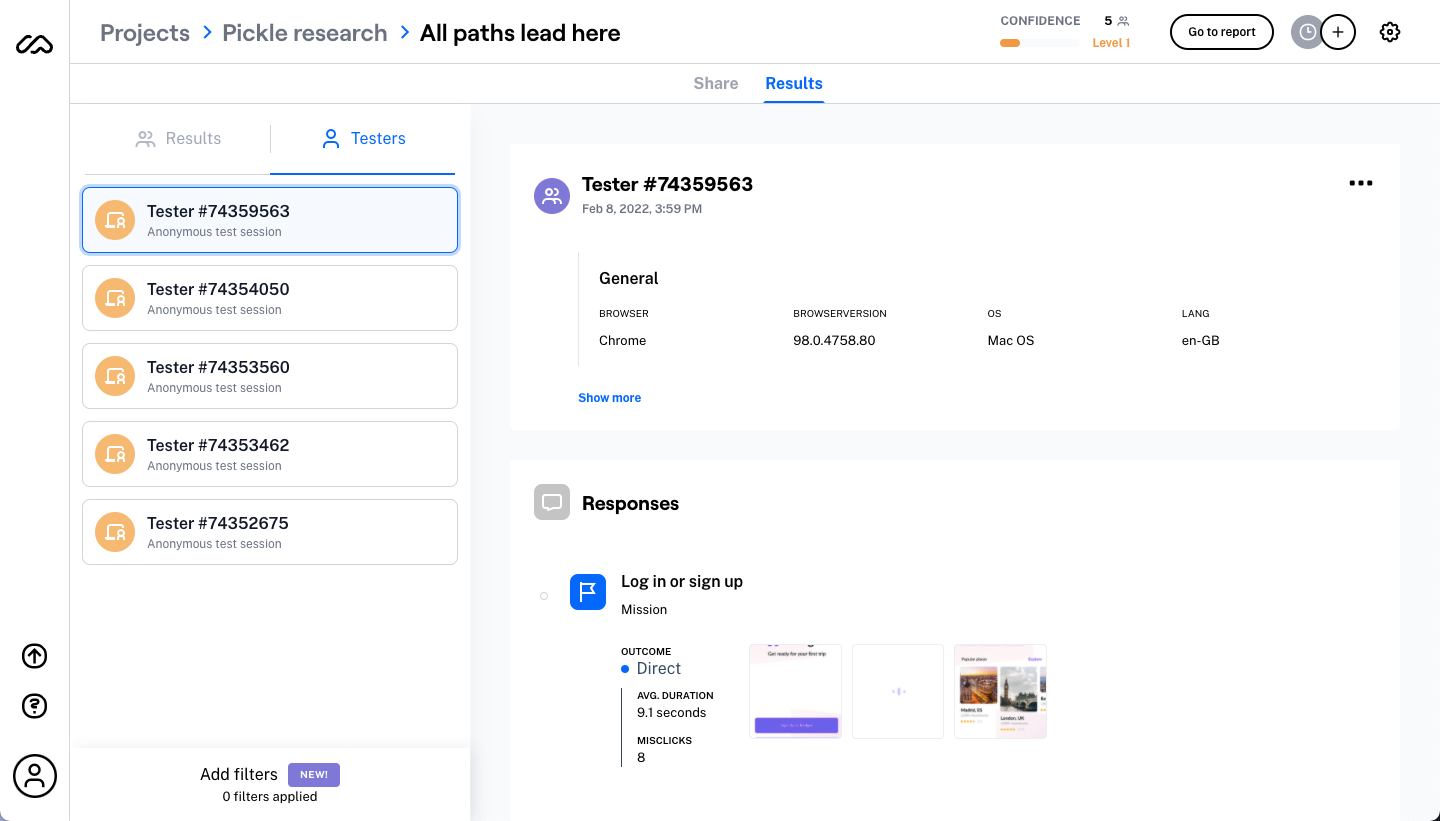 Export your results
Learn how to export your results data in this article: Exporting your results