Clips are the easiest way to capture audio, video, and screen recordings of asynchronous user tests, without having to schedule and run live moderated research sessions.
Clips are currently in closed beta. We're looking forward to sharing this feature with you in the coming months. When we're ready to extend invites, we'll let our community know!
Enabling Clips on a test
At the moment, it isn't possible to record hired testers. To record the tester sessions, you must source your own testers.
To enable Clips:
Open a mission block on a draft maze.
At the bottom of the block setup form, you will see a 'Clips' section. Click the toggle to enable video and screen recordings.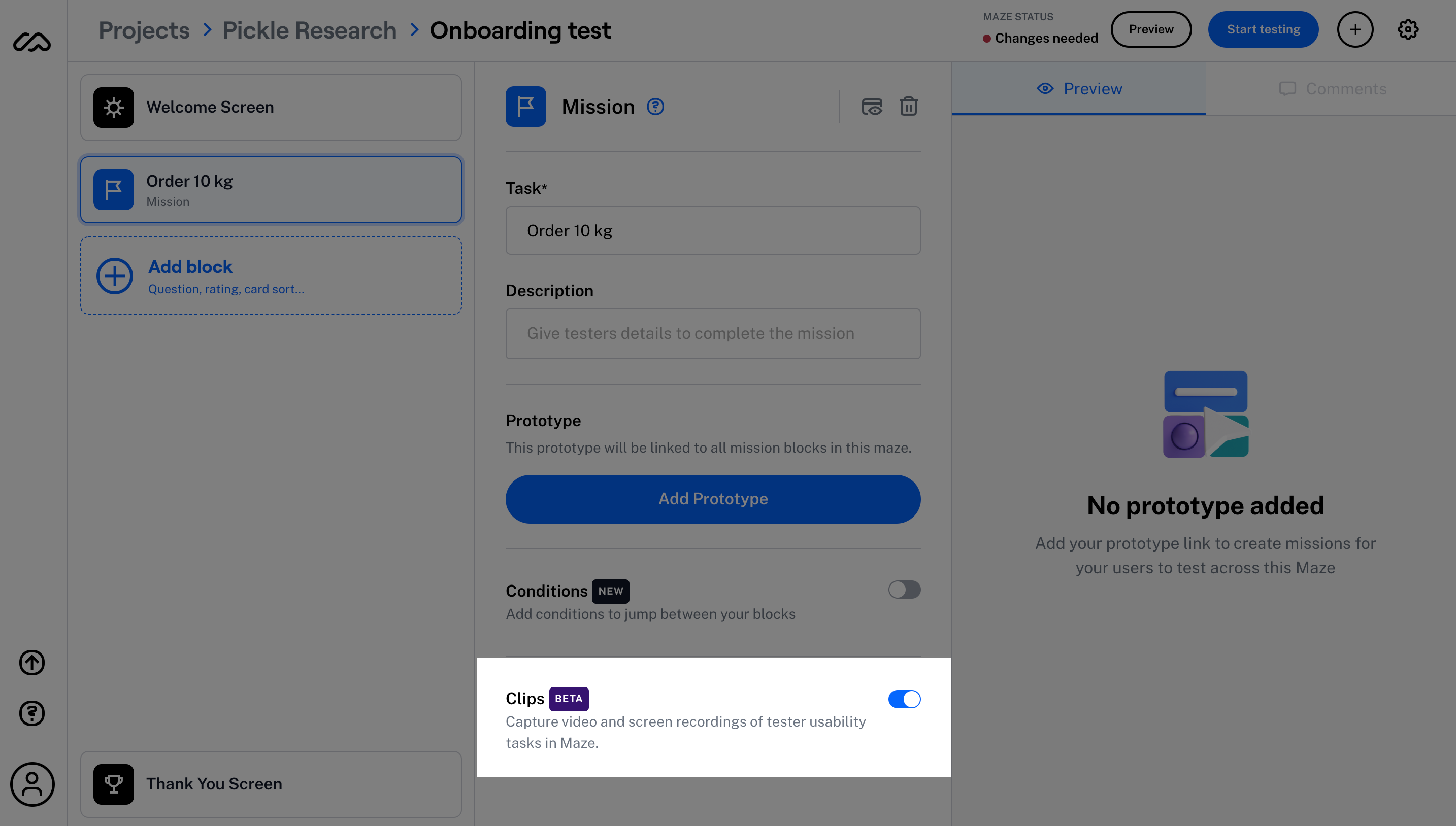 Interacting with tests where Clips are enabled
If Clips are enabled in one or more mission blocks, users will see a recording permission prompt after they click on Get started at the beginning of the test. This prompt will vary slightly, depending on the browser being used and what type of recording (camera, audio, and/or screen) is enabled:
Choose what to share
t.maze.com wants to share the contents of your screen.
If they click Cancel, they will still be able to take the test, but no recordings will be captured.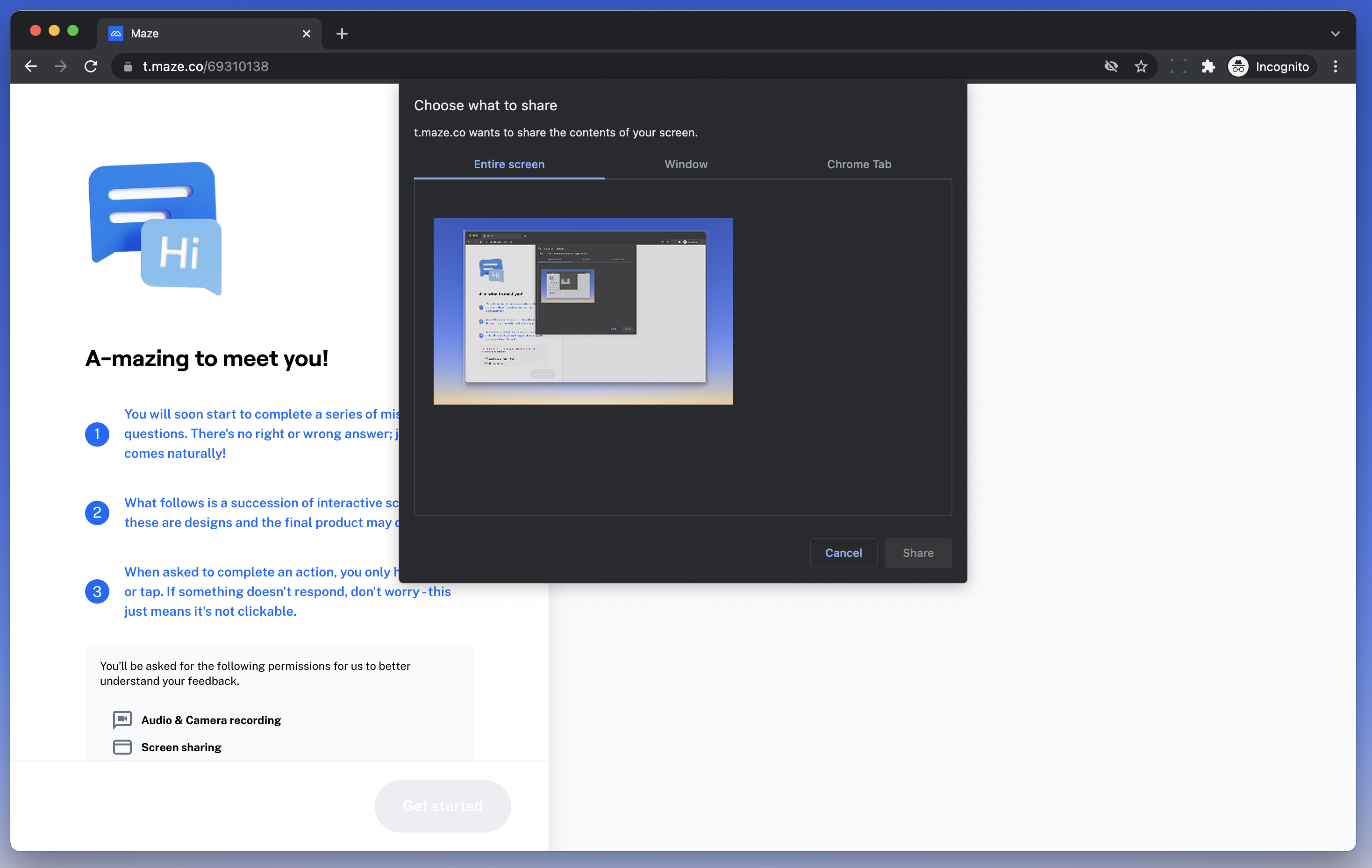 If you've enabled audio and/or camera recordings in that maze, they will see an additional prompt.
t.maze.co wants to
Use your microphone
Use your camera
Clicking Block allows users to still take the test. However, no recordings will be captured.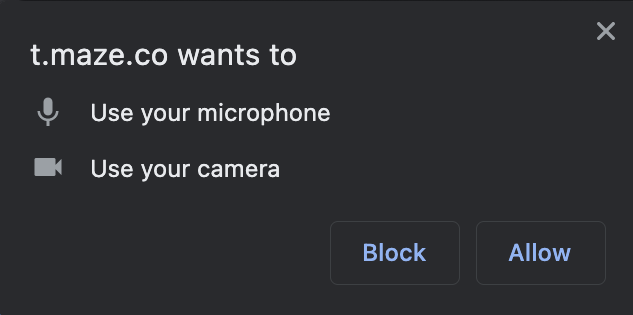 When the test is successfully completed, the session recording might take a few minutes to upload. Once the upload is complete, the testers may close the test window/tab.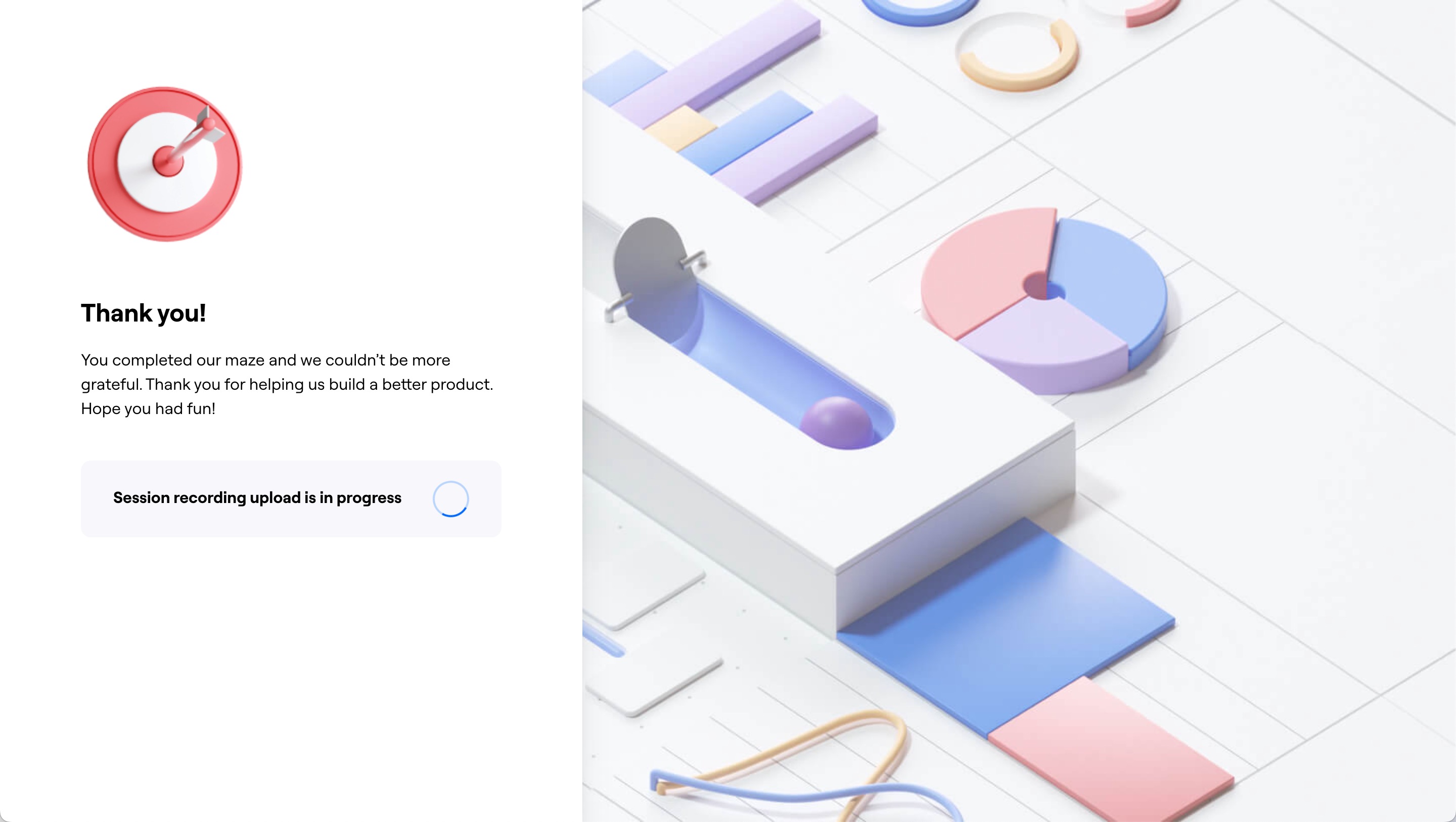 Test results
To see the recordings of your user tests:
Open your maze test results.
Click a mission block where you've enabled Clips.
Under 'Tester paths', click each path to see the recording.
If a recording is available, you will see it under 'User Recordings'.
Session recordings can't be exported.