When viewing the results for your website testing block, you might sometimes see an Uncategorized tab next to the success categories (Direct Success, Indirect Success, Mission Unfinished).
Why is this happening?
The Uncategorized tab groups all mission paths that haven't been automatically assigned to a success category.
This can happen for two reasons:
If you use dynamic URLs in your website test, it's not always possible to automatically define the outcome of a path. Learn more
No paths were set for the website test. Please note that it's not necessary to pre-define paths when setting up a website test. Learn more
How do I manually categorize paths?
Uncategorized paths are marked as such in your Results dashboard with the following message:
Uncategorized paths ready to review
Move them into success categories to better display your results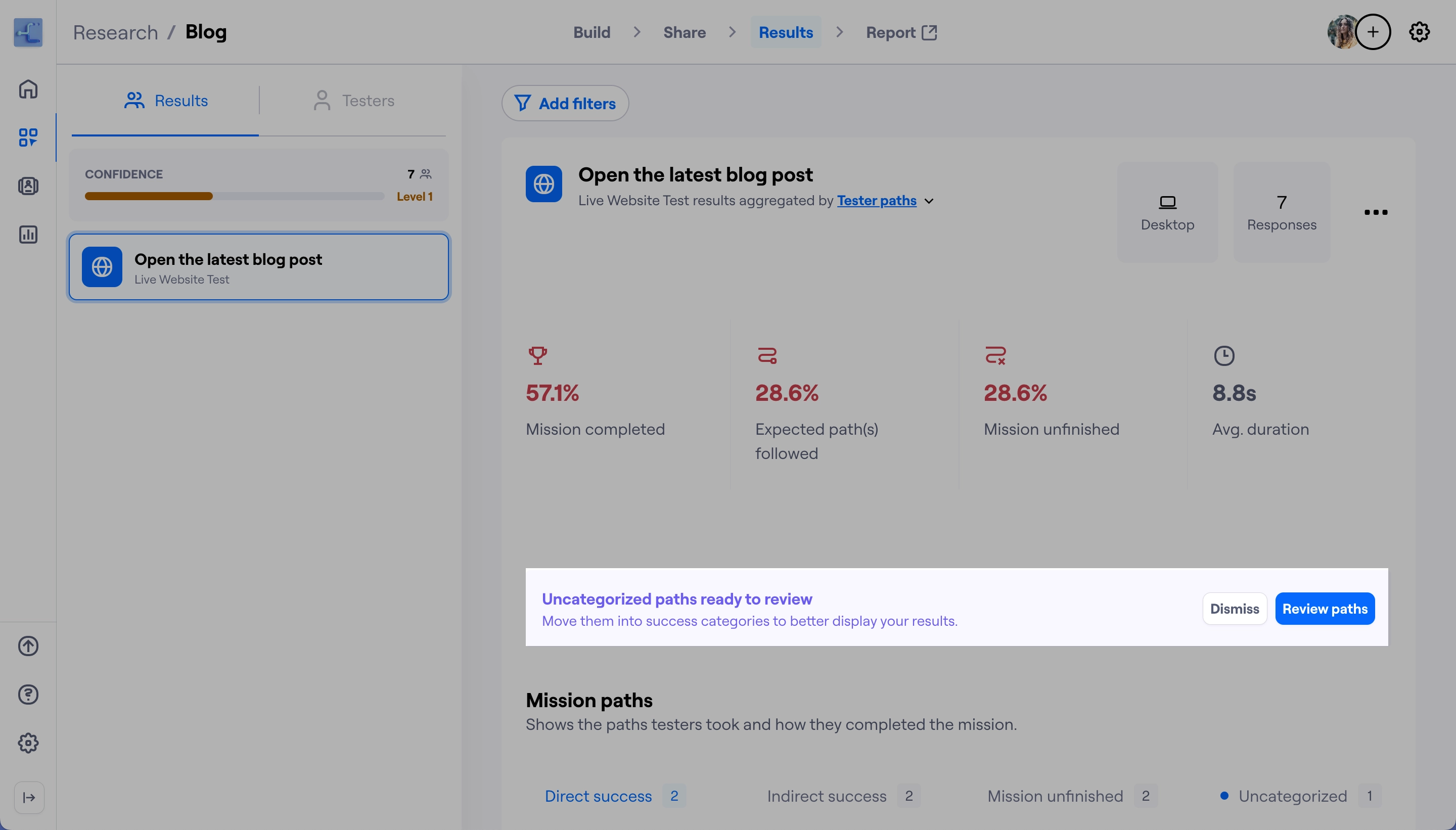 To review them, click Review paths, or open the Uncategorized tab.
Open each path and check the screens to evaluate whether it was successful or not.
Once you've made your decision, click Move to, then select the appropriate outcome in the dropdown:
Direct success: Testers who completed the mission via an expected path
Indirect success: Testers who completed the mission, but took an unexpected path
Mission unfinished: Testers who abandoned the mission, or finished it on the wrong screen
If there's been a mistake in path categorization, you can easily use the Move to option to move the path to the correct outcome.