Closed questions
For Multiple Choice, Opinion Scale, and Yes/No questions, you can view aggregated results at the top, and scroll down to the bottom to see the individual responses.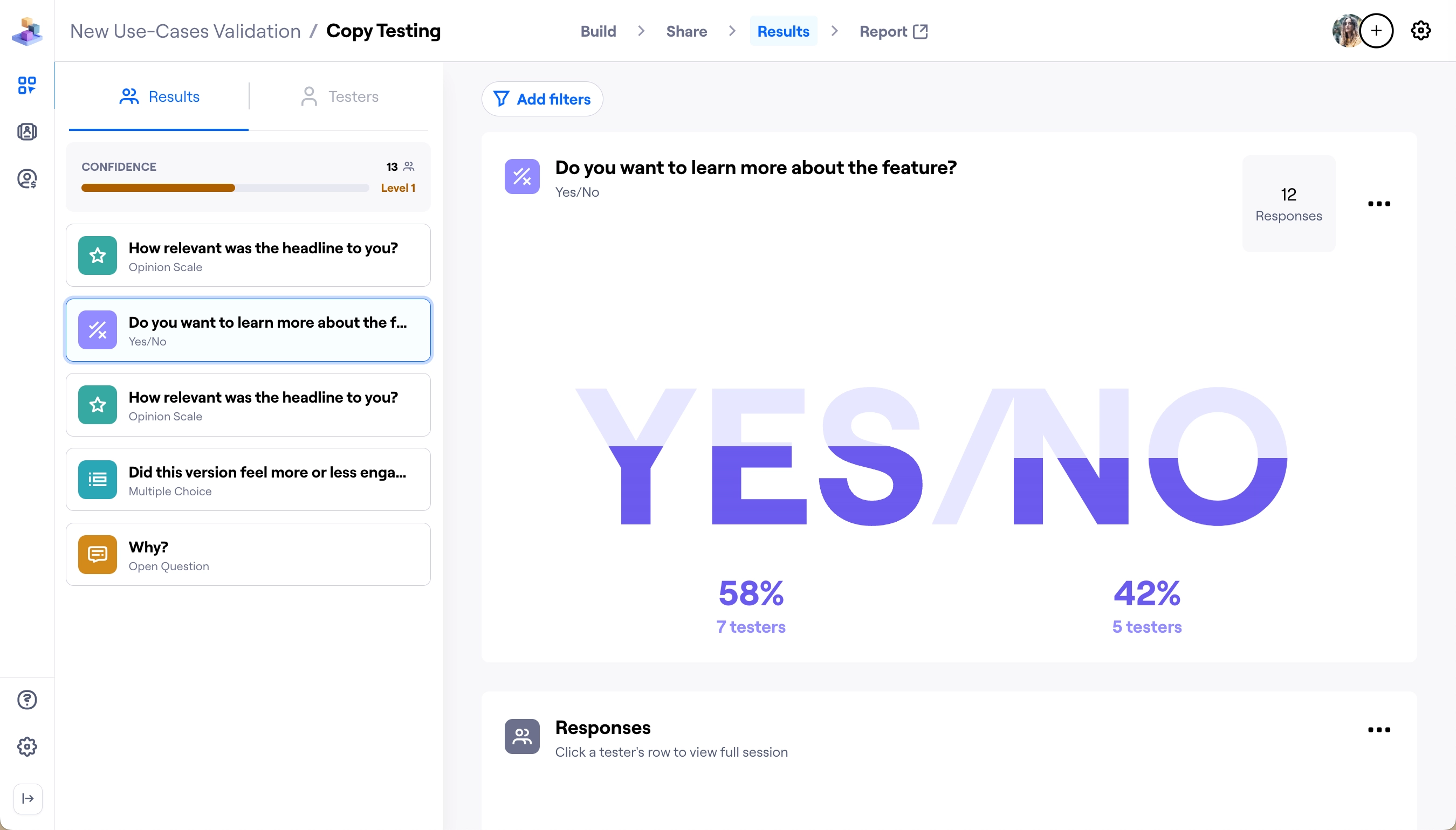 Open questions
For Open Questions, you can read the individual replies to your question.
Learn how to hide/show specific responses in your report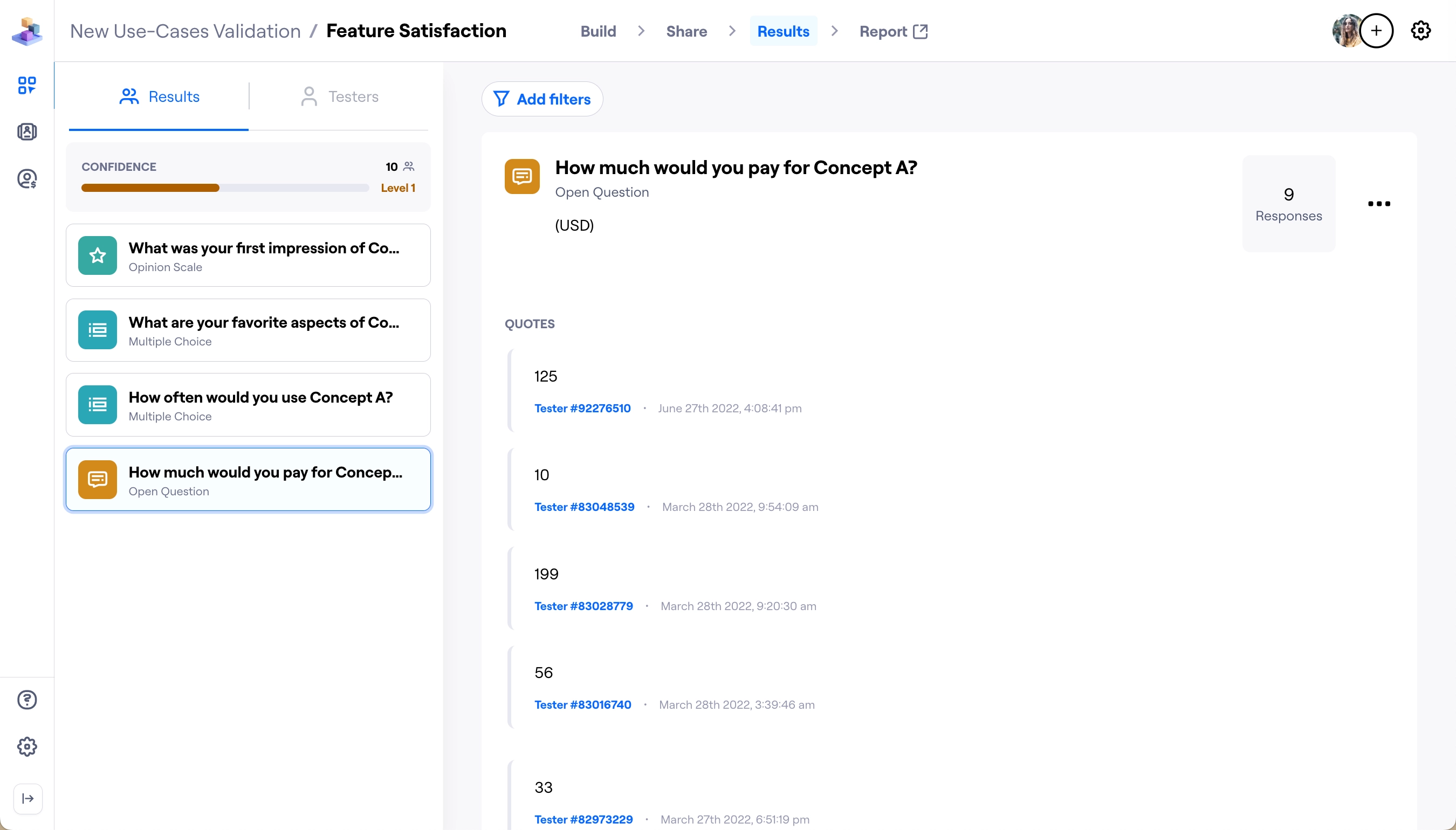 Filter your results
When reviewing your results, it can be helpful to refine the data you're seeing to help you answer specific questions. Filters allow you to narrow down your results data based on responses to specific blocks.
Learn more about results filtering
Reports
Maze reports make it easy to analyze, share, and present your results data. Reports are automatically generated for every live maze tested with at least one tester. 
Export your results
To export your results data, open the More menu (•••) and click Export as CSV file or Export as image.