As testers complete your live maze, you'll start seeing insights on the Results dashboard.
In this article:
How many testers do I need?
In quantitative studies, the more users you can test with, the better the chance your results are accurate. As a general rule, we recommend testing with at least 20 users.
Having more testers can be particularly helpful when doing card sorting: with more testers, agreement rates become easier to interpret, and more meaningful patterns start emerging in the data.
Learn more about the ideal number of testers
Access your results
Refresh the page to get the latest results.
To view your results:
Open the relevant maze.
The results recorded so far appear in the Results tab. 

By default, you'll see the results for each block, but you can also see the results for each tester who took your maze under the Testers tab.
Results by block type
Check out the following articles to learn more about how to analyse your results:
Testers
You'll find all tester information in the Testers tab.

Source
Testers are labeled differently depending on their source:
Metadata
Maze automatically records general metadata for each tester, including tester source, browser information, and language.
To see all metadata associated with a tester, click Show more under each tester card.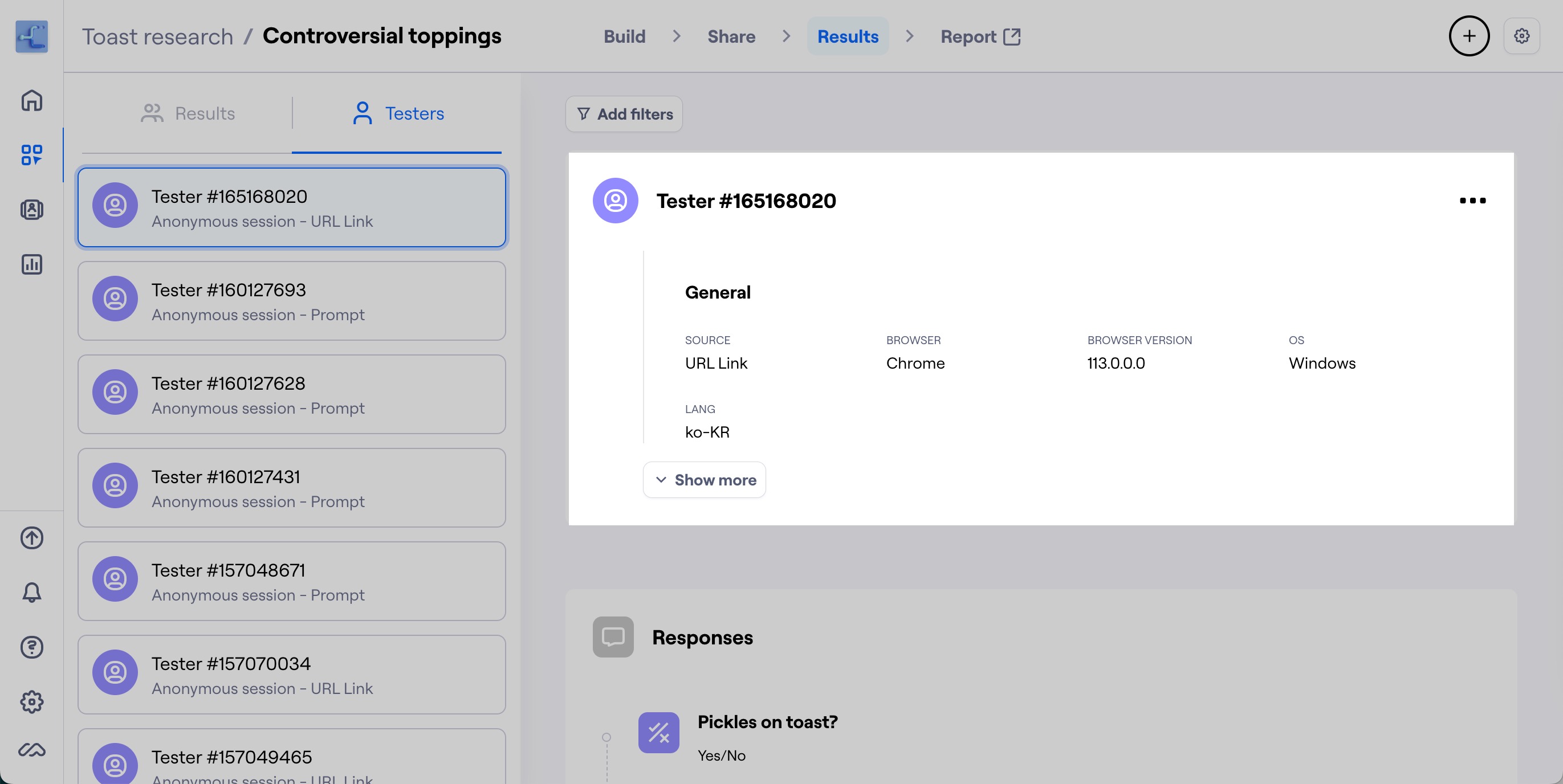 The custom metadata section includes additional information, including start date and time and time to completion.
You can also record your own custom metadata for every tester by attaching parameters to your maze URL.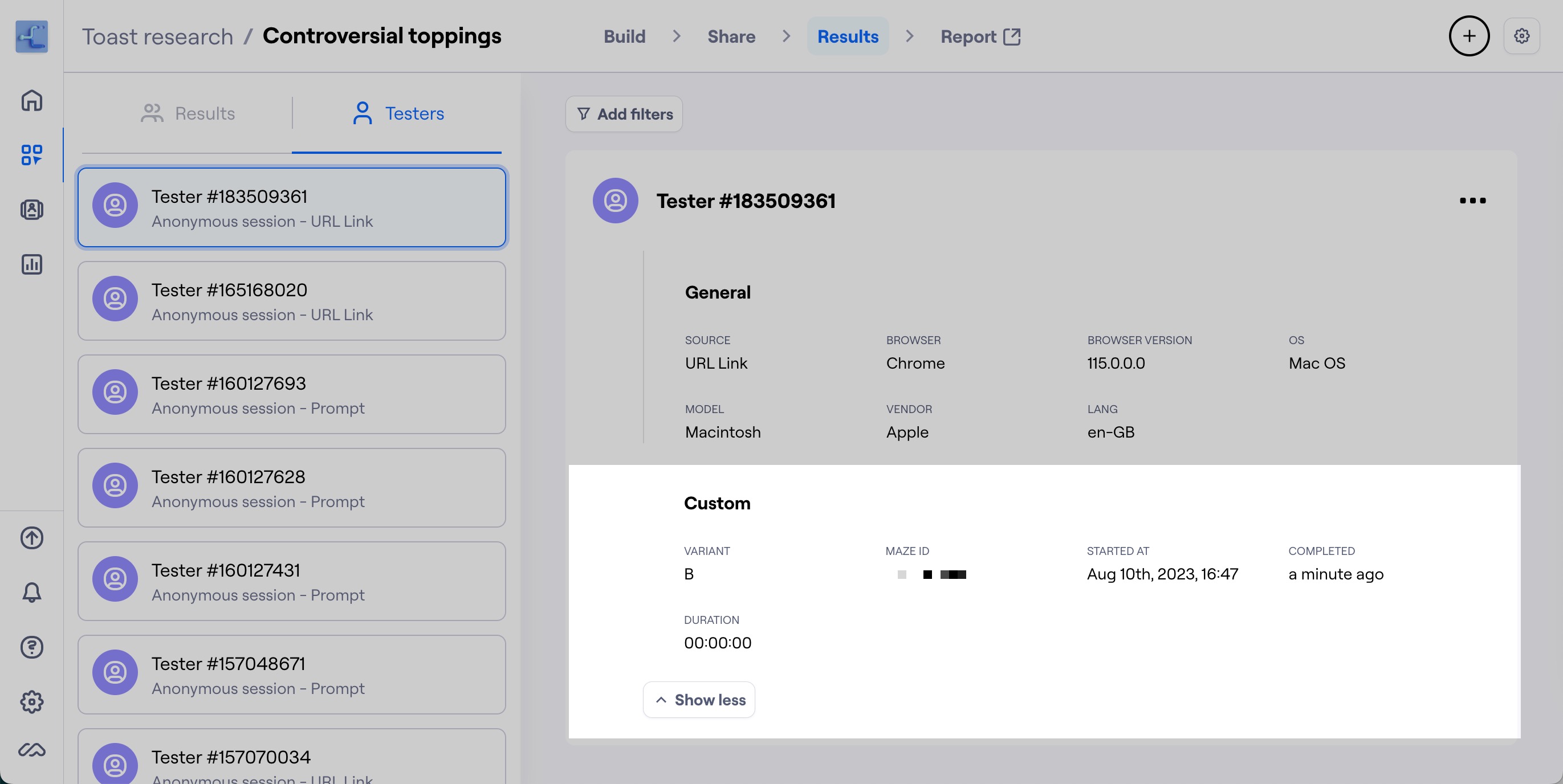 Responses
You can view results from each tester who took your maze from the beginning until the end of their session. This helps you understand what a particular person did, and associate mission results with question answers.
Filter your results
When reviewing your results, it can be helpful to refine the data you're seeing to help you answer specific questions. Filters allow you to narrow down your results data based on responses to specific blocks.
Learn more about results filtering
Reports
Maze reports make it easy to analyze, share, and present your results data. Reports are automatically generated for every live maze tested with at least one tester. 
Export your results
To export your results data, open the More menu (•••) and click Export as CSV file or Export as image.