Once your maze is live, you can start testing it with people. There are different approaches to get your maze tested: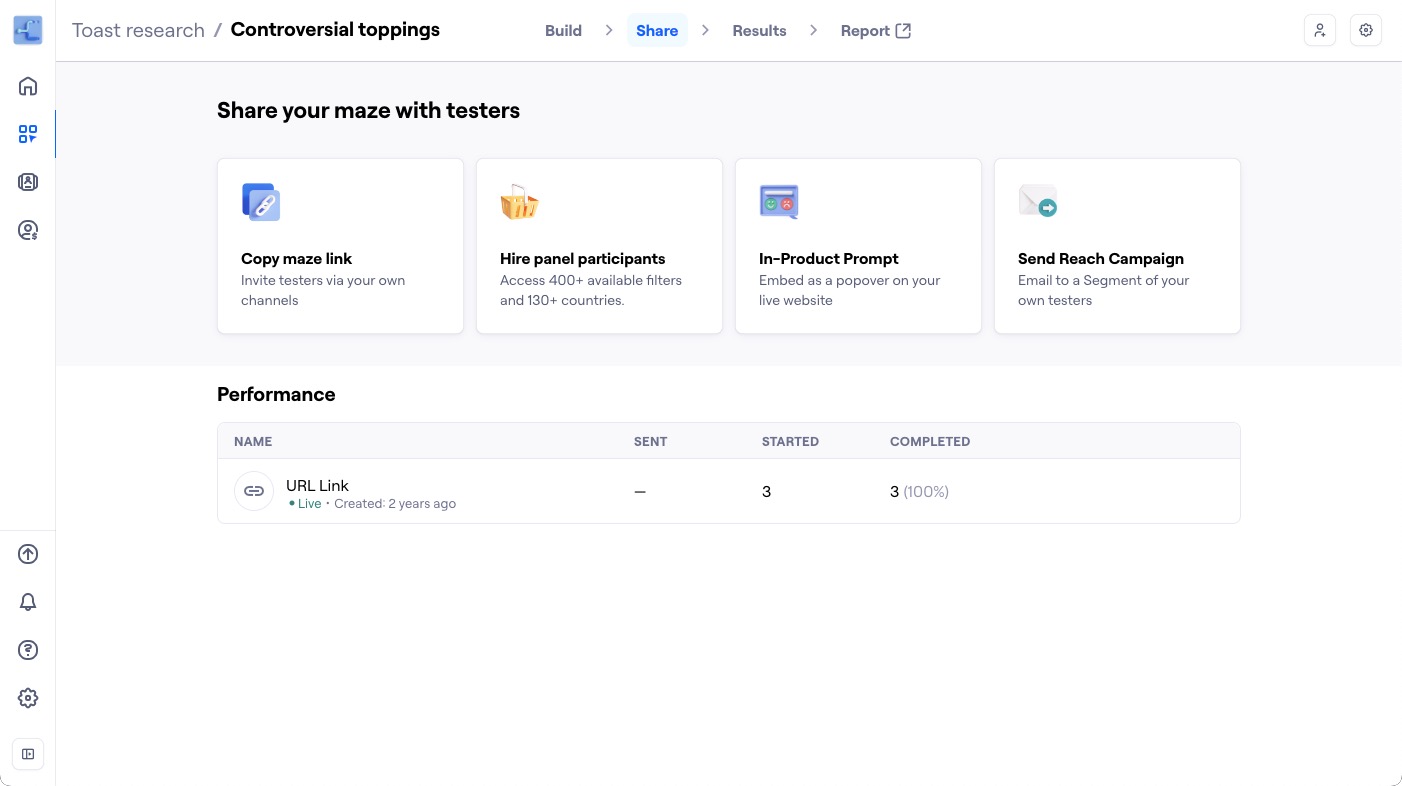 Link sharing options
There are two options for your maze link. To access these options, click Copy your link on the live maze page.
Tester tracking: Record every interaction your testers perform with your maze. It might be useful to toggle off this option when sharing your live maze internally (to coworkers or friends for example) and you don't want those interactions to be recorded. To disable tester tracking, add the ?notrack=true parameter to your maze link.
Unique session: Allow only one unique session per tester device. Disable this option to test with multiple users on the same device (e.g. during a guerrilla testing session). To disable unique sessions, add the ?guerilla=true parameter to your maze link.
URL parameters
You can also add URL parameters/tags to your maze link to record custom metadata about individual sessions.
Learn more about URL parameters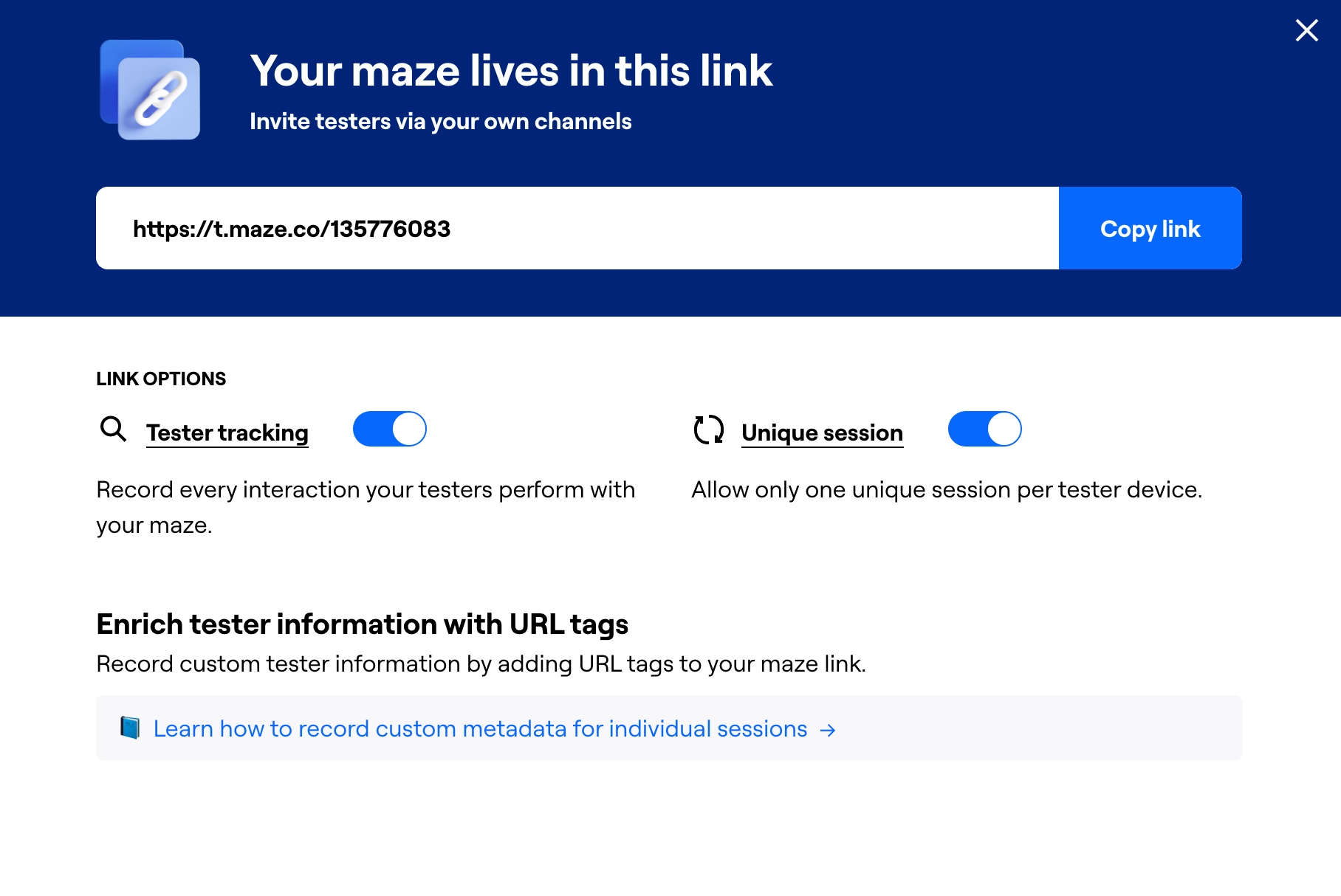 Sharing a preview link for your unpublished maze
You can also send a preview link for a draft maze. To do so, follow the steps to access the Preview mode in the maze builder, then copy the preview URL, which looks like this:
https://app.maze.co/maze-preview/mazes/000000
You can use this preview link to have your team members review your maze, even without them having to sign in.
Why are my sharing options disabled?
Sharing options are not available for stopped mazes. Instead, you will see the following error:
Share option disabled for stopped maze. Please start the maze to enable sharing.
Before sharing your maze, you'll need to record results again.