When you're done testing, you might want to close access to it, or temporarily suspend testing while you analyze the results.
To pause or stop recording results within a maze:
Open the project and live maze you want to stop recording.
Click the gear icon in the top right corner of the maze.
Scroll all the way down, and click Stop recording.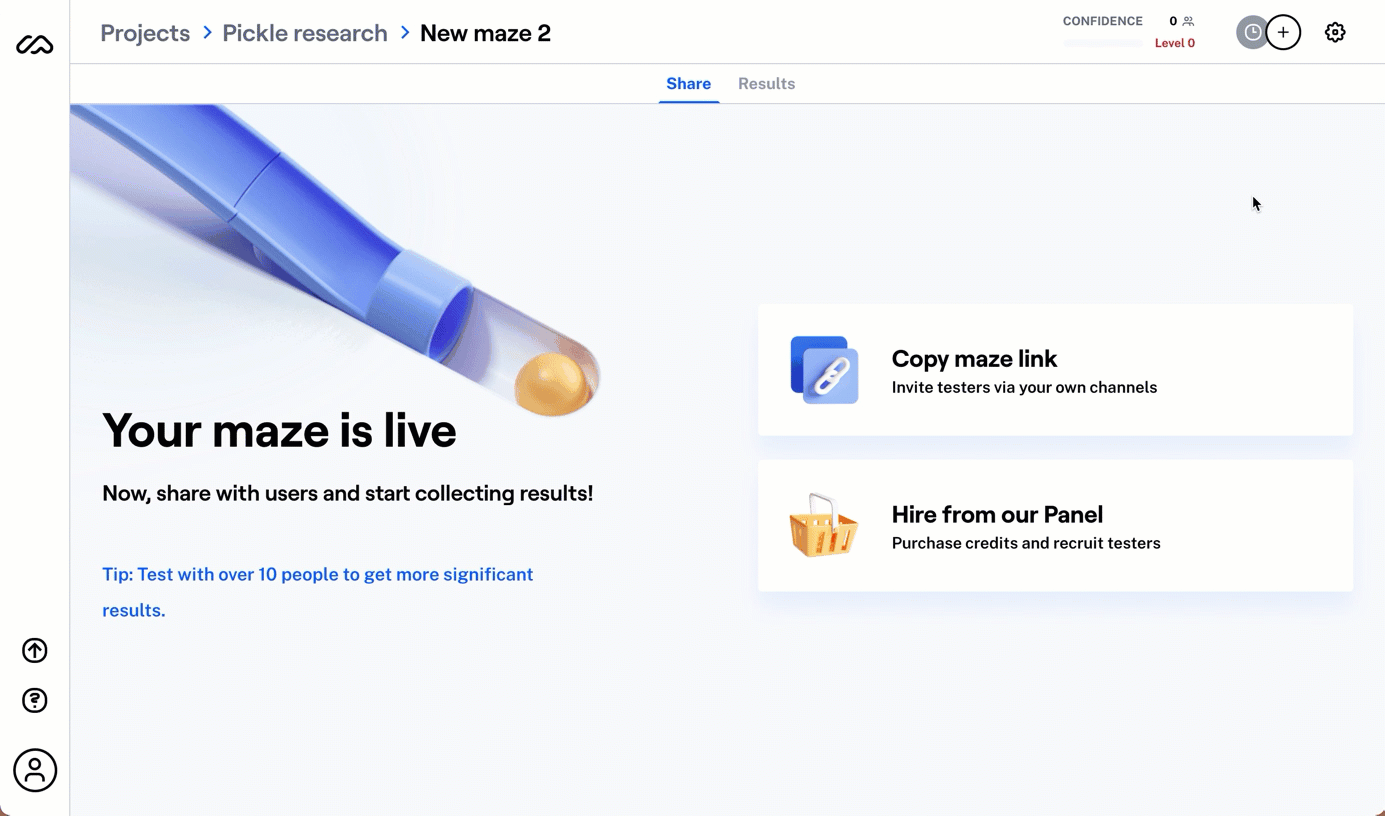 To start recording new results again, follow these steps again but click Restart recording.