As testers complete your live maze, you will start seeing insights on the Results dashboard. 
The results data for card sort blocks is organized in two tabs:
Cards and categories: Drill down results data for the cards and categories in the block.
Analysis tools: Identify trends in the card sorting results.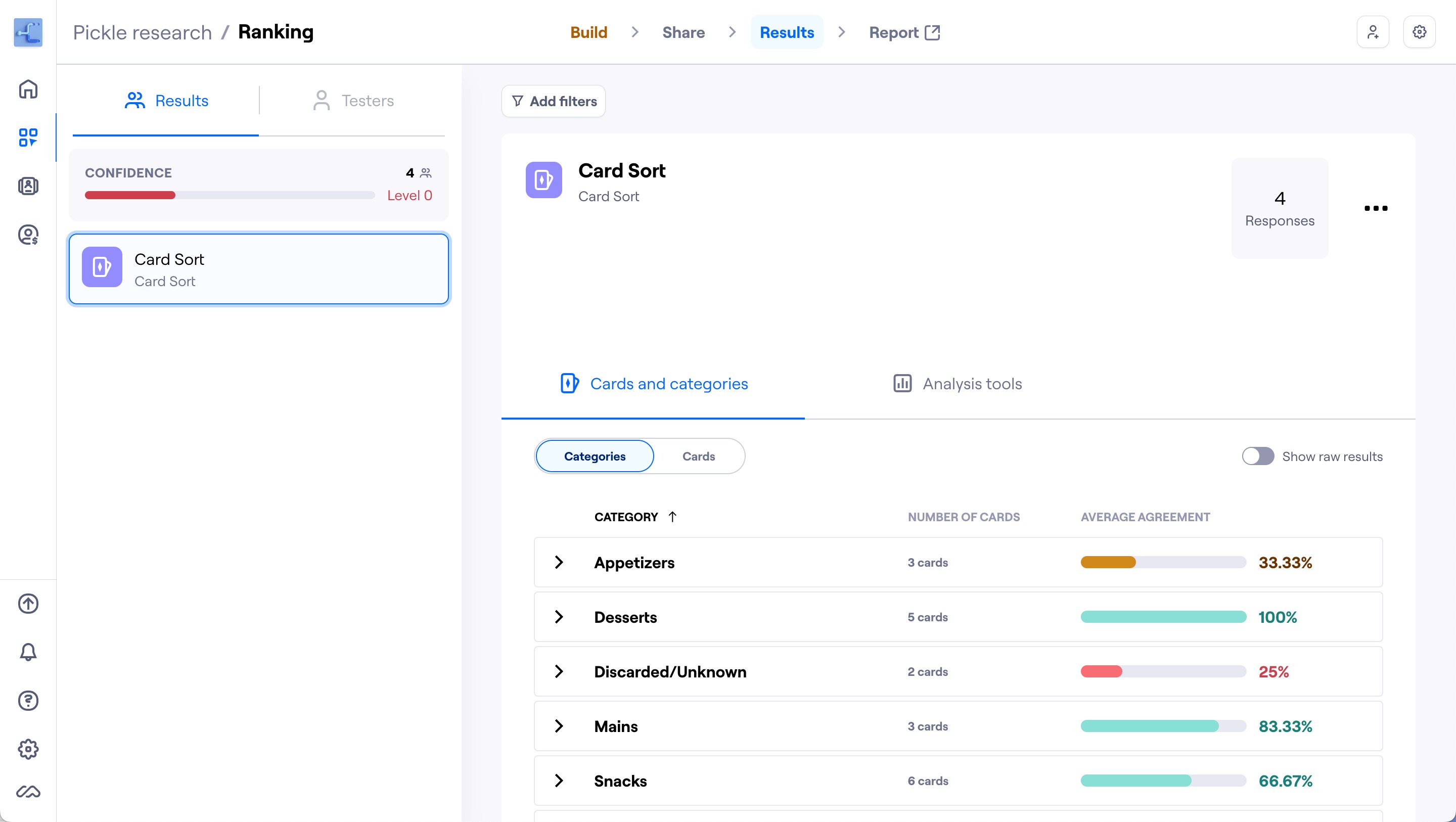 Cards and categories
The Cards and categories tab will look a bit different depending on whether you're running an open or a closed card sorting test:
Sorting
You can sort the content in the Cards and categories dashboard:
Alphabetically (A-Z)
By number of cards inside the category, or categories the card has been sorted into
By average agreement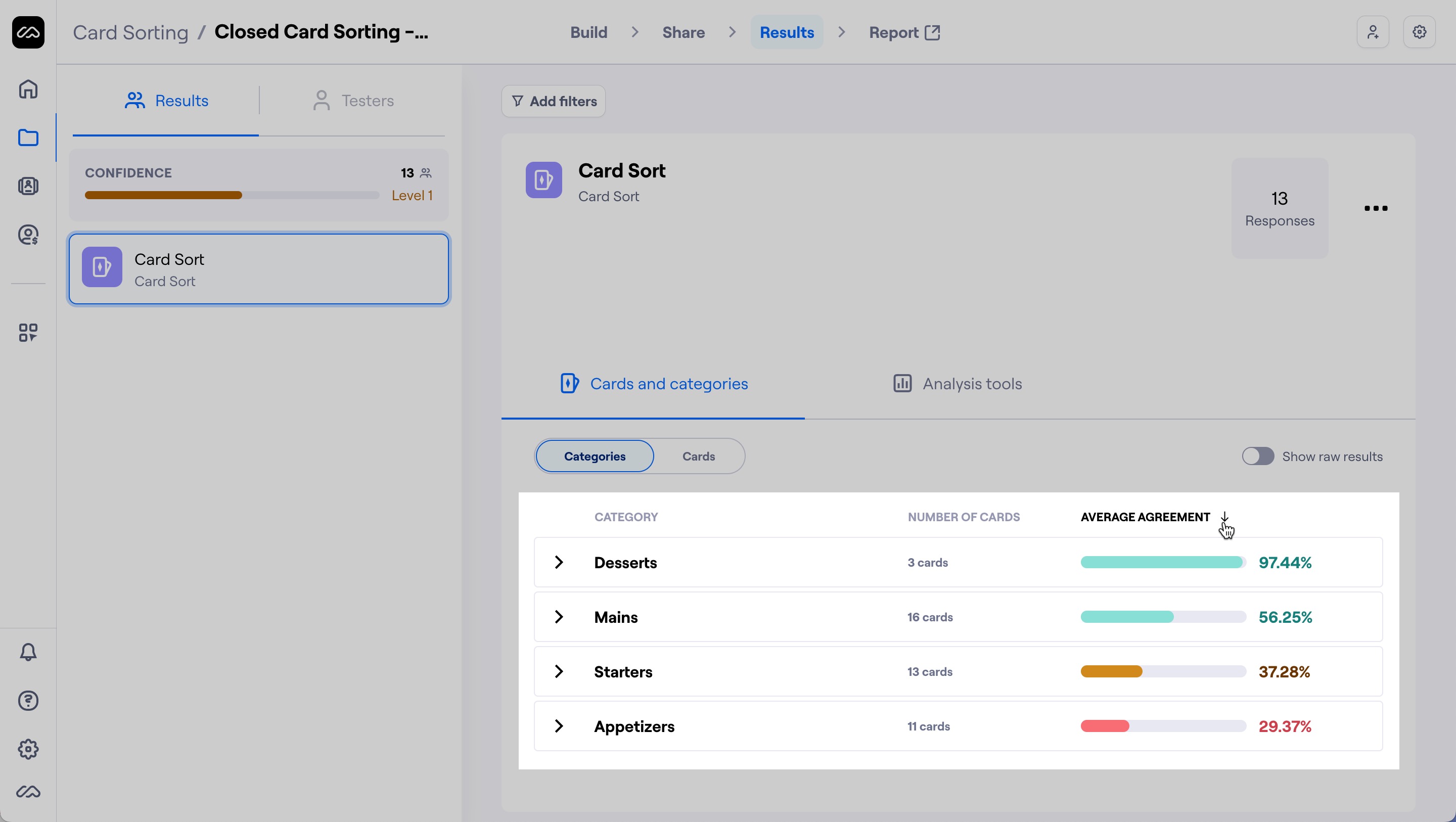 Analysis tools
Agreement matrix
The agreement matrix groups cards under each category based on their highest agreement rates. It gives you a visual representation of how often cards appeared in each category. Learn more
Similarity matrix
The similarity matrix evaluates the relationship between pairs of cards. It gives you insight into which cards were most frequently grouped together. Learn more
How many testers do I need?
In quantitative studies, the more users you can test with, the better the chance your results are accurate. As a general rule, we recommend testing with at least 20 users.
Having more testers can be particularly helpful when doing card sorting: with more testers, agreement rates become easier to interpret, and more meaningful patterns start emerging in the data.
Learn more about the ideal number of testers
Reports
Maze reports make it easy to analyze, share, and present your results data. Reports are automatically generated for every live maze tested with at least one tester.