To update your email preferences:
Hover over Settings () and open Personal Settings (app.maze.co/settings).
Navigate to Email Preferences.
To choose the emails you want to receive from Maze, toggle on or off each of the categories.
It isn't possible to opt out from certain transactional communications that we're legally required to inform you about — for instance, important information about your account.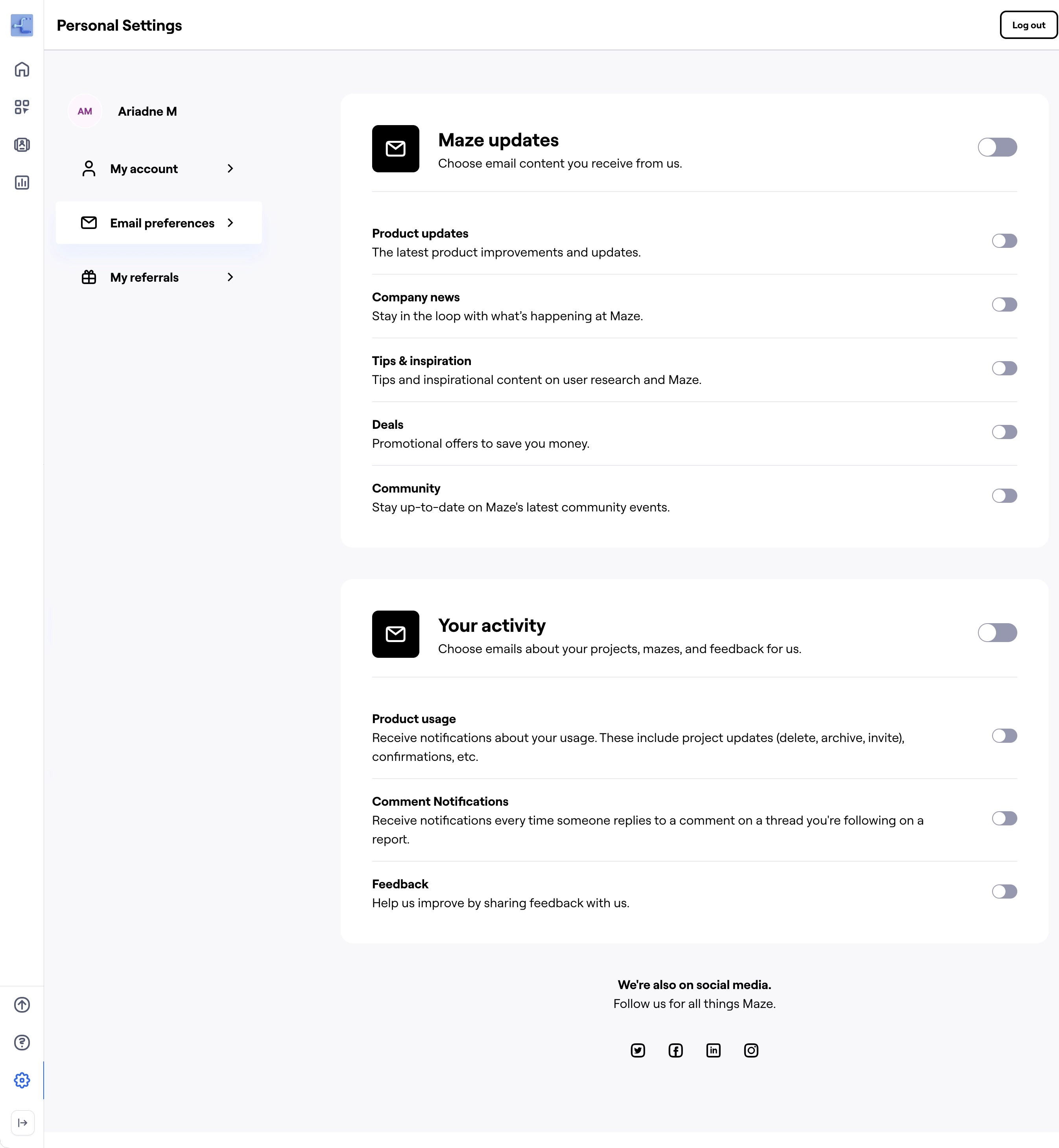 You can subscribe or unsubscribe from each of these categories:
Maze updates
Product updates: The latest product improvements and updates.
Company news: Stay in the loop with what's happening at Maze.
Tips & inspiration: Tips and inspirational content on user research and Maze.
Deals: Promotional offers to save you money.
Community: Stay up-to-date on Maze's latest community events.
Your activity
Product usage: Receive notifications about your usage. These include project updates (delete, archive, invite), confirmations, etc.
Comment notifications: Receive notifications every time someone replies to a comment on a thread you're following on a report. Learn more about commenting and collaborating on your maze reports
Feedback: Help us improve by sharing feedback with us.