Unlock the full potential of moderated research. Maze Interview Studies allows your team to streamline analysis and sharing of insights from user interviews.
In this article:
Extract insights from sessions in the Results tab
You can access the study's results after adding your first learning.
The Results page provides an aggregated view of all learnings across sessions, clustered by theme.

Categorize learnings
Open Uncategorized to view all learnings that aren't currently associated with a theme. Learnings without a theme aren't visible in the report.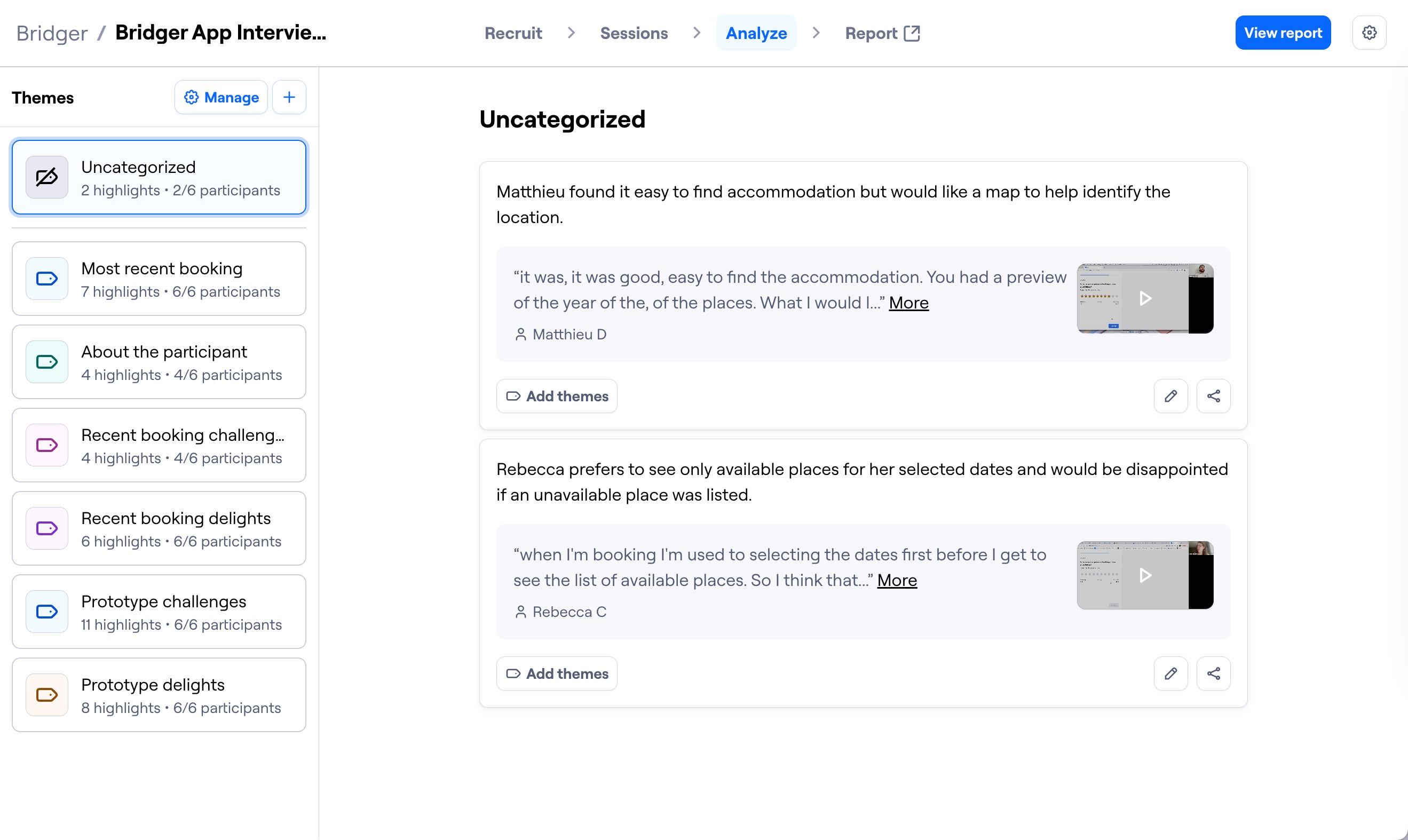 To add a theme to a learning:
Next to each learning, click Edit learning ().


Click the dropdown to select an existing theme, or create a new one.
Click Save.

Summary
The summary is where you can document patterns and insights from each theme, and will appear in the report.
You can add a summary to each theme by clicking + Create summary.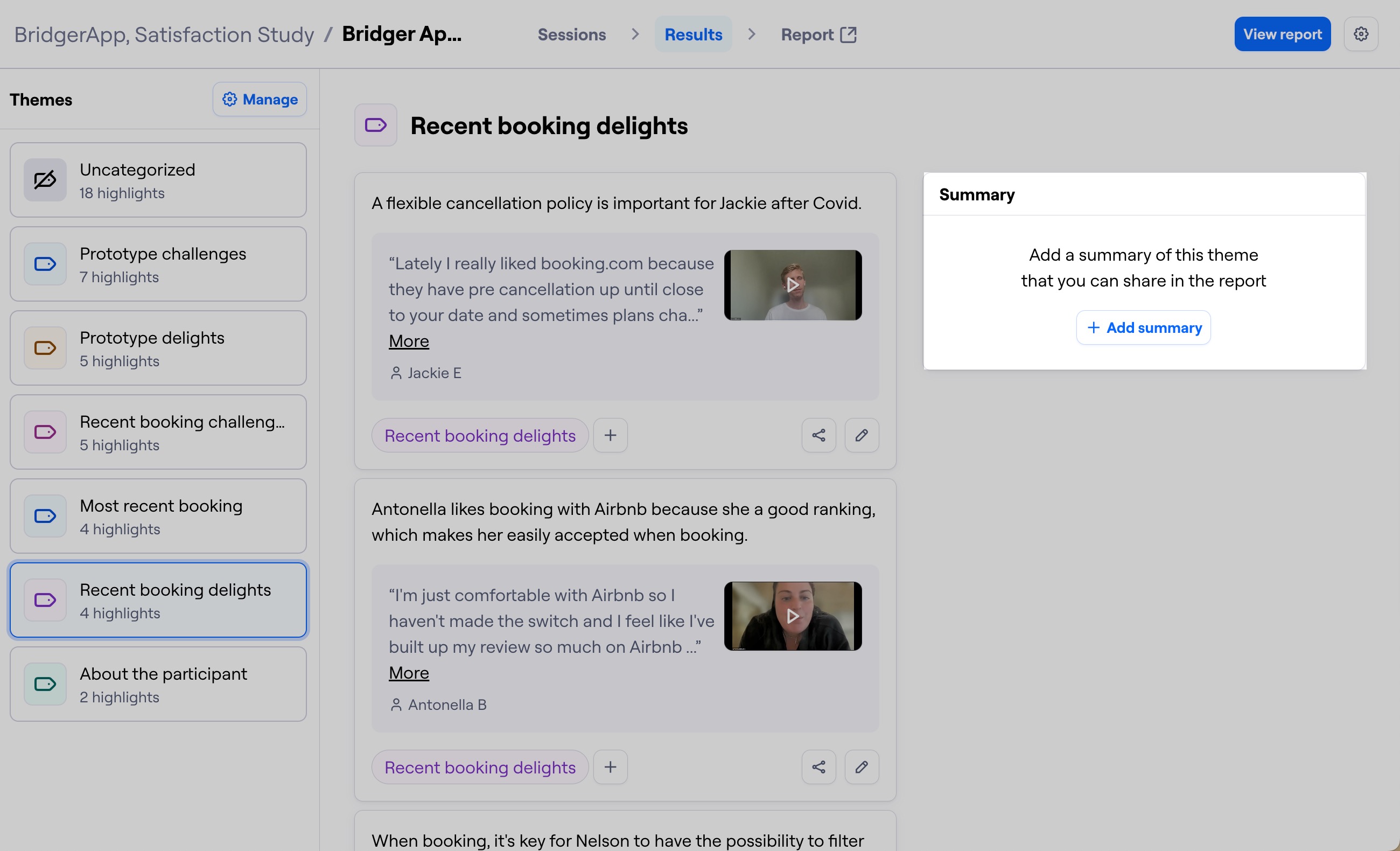 Share findings with an auto-generated interview report
The interview report is a presentation that provides an overview of each theme and its associated learnings, as well as an overview of each individual session. Reports make it easy to share and present your findings.
Maze automatically generates a report for every interview study with at least one added learning.
To access the report, open the Report tab.

You can see a demo report
here
.
Themes in the report
Each theme slide shows you all the learnings associated with that theme, and the session where that learning originated from.
If you've added a summary to your theme, it will also appear here.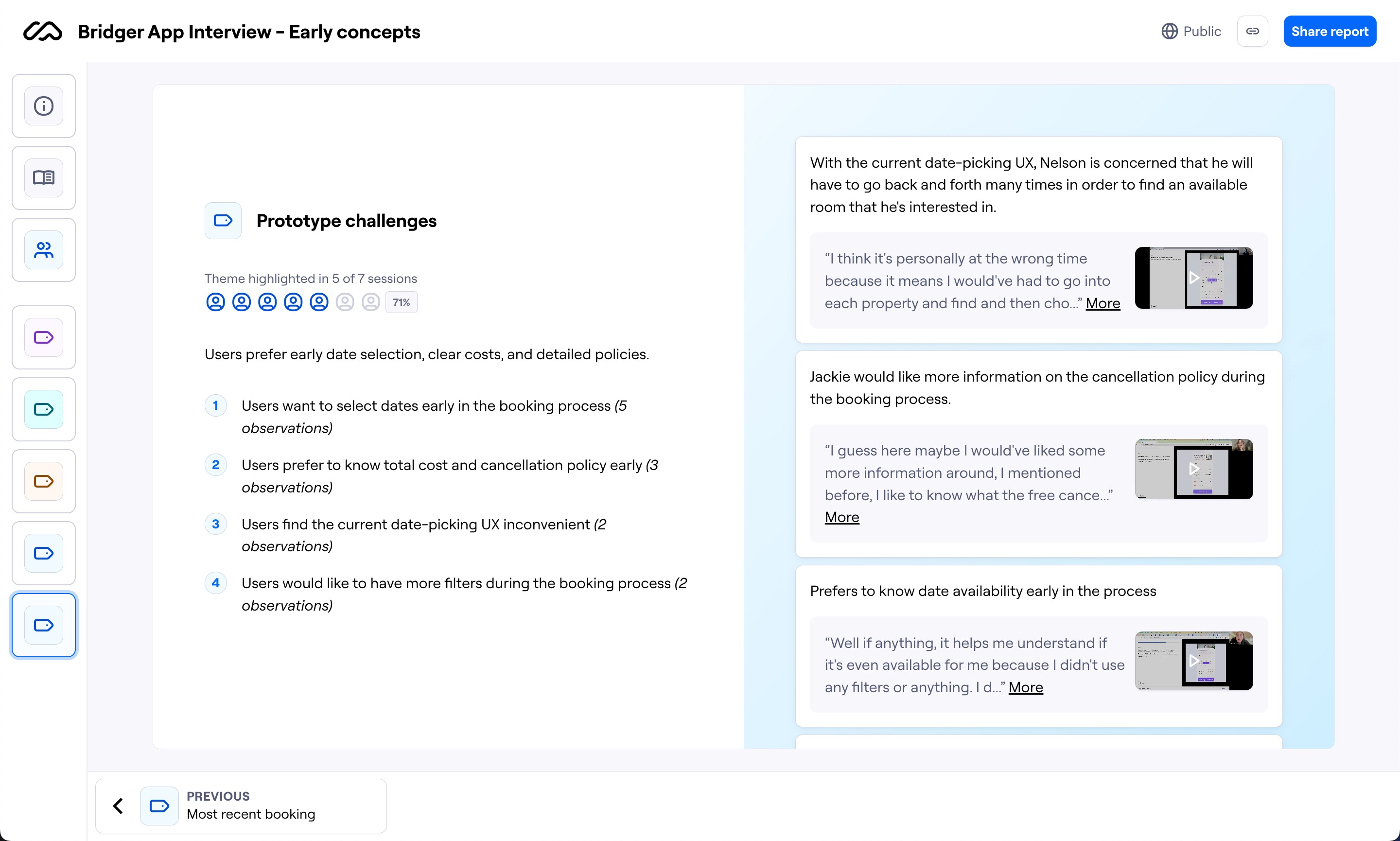 Clicking the participant name in the report will take you to that participant's page in the report.
Sessions in the report
All individual sessions are grouped at the end of the report.
Here, you can navigate through each session to view the learnings associated with it, as well as any relevant video or audio excerpts.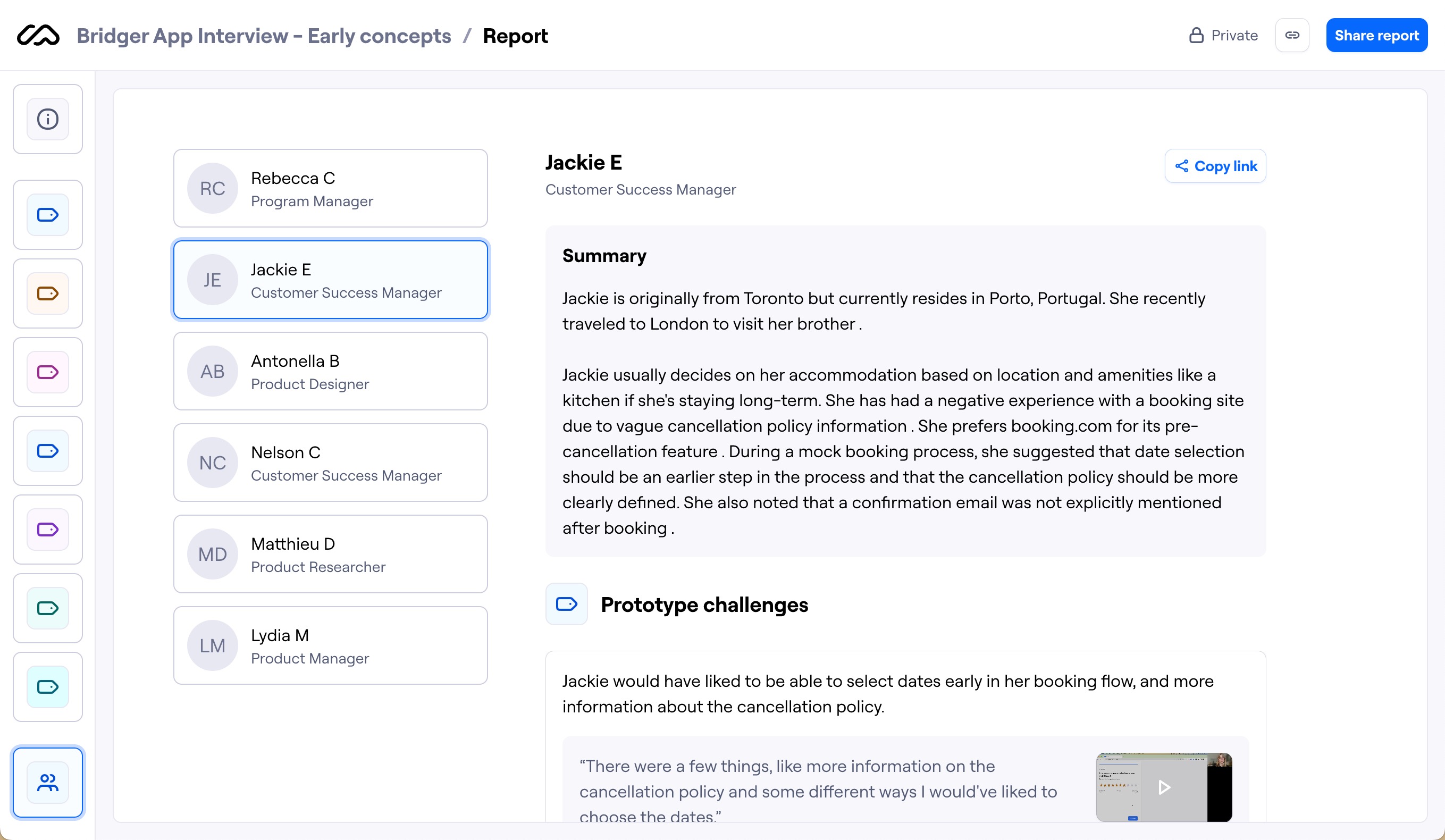 Share public or private reports
Users can share the report, or a specific slide, with any stakeholder. Open the report and click Share report to copy the share link.

Your report links can be private (i.e. only authenticated team members can view them) or public (i.e. accessible by anyone with the link).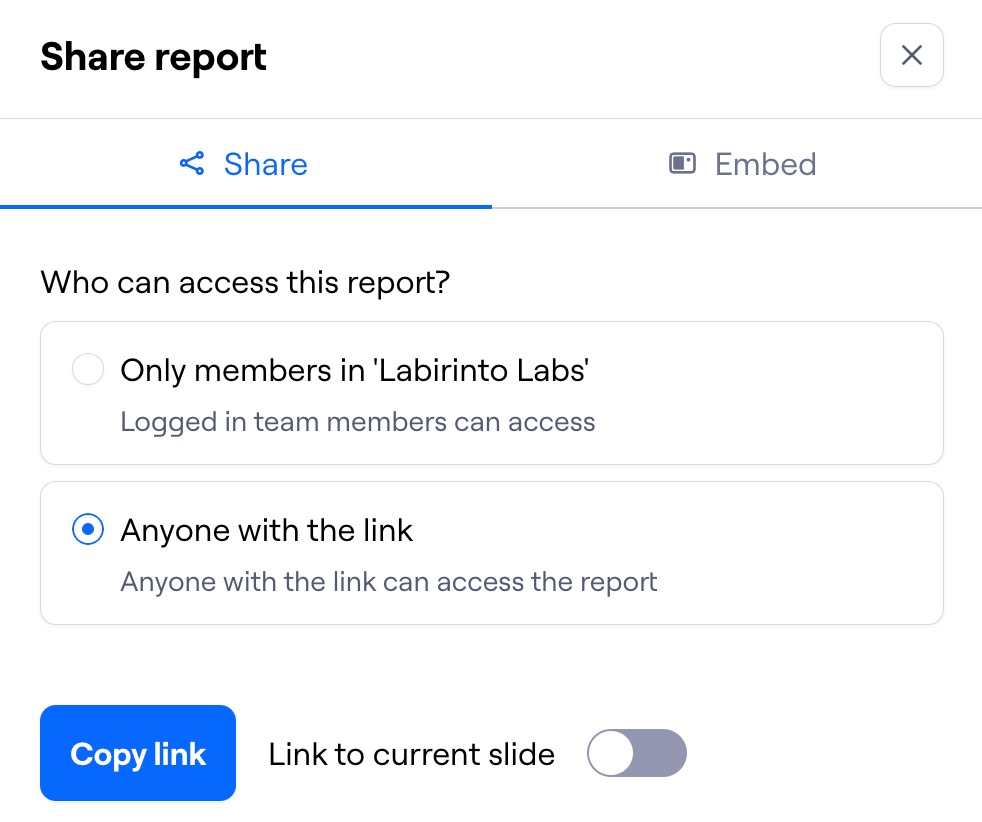 For the time being, it's not possible to comment, embed, or download reports from interview studies.
Still need help?
If you have any questions or concerns, please let our Support team know — we'll be happy to help!