You can add basic text formatting to blocks using the rich text editor.
In this article: 
Format text
To format the text in your descriptions:
Enter a description in the Add notes field on any mission block, or in the Message field if customizing the Welcome or the Thank You screens.
Select the text you want to format to reveal the rich text editor.
Select one of the available options:

Bold
Italic
Strikethrough

You will be able to preview the formatting in the text field, and in the Preview panel to the right.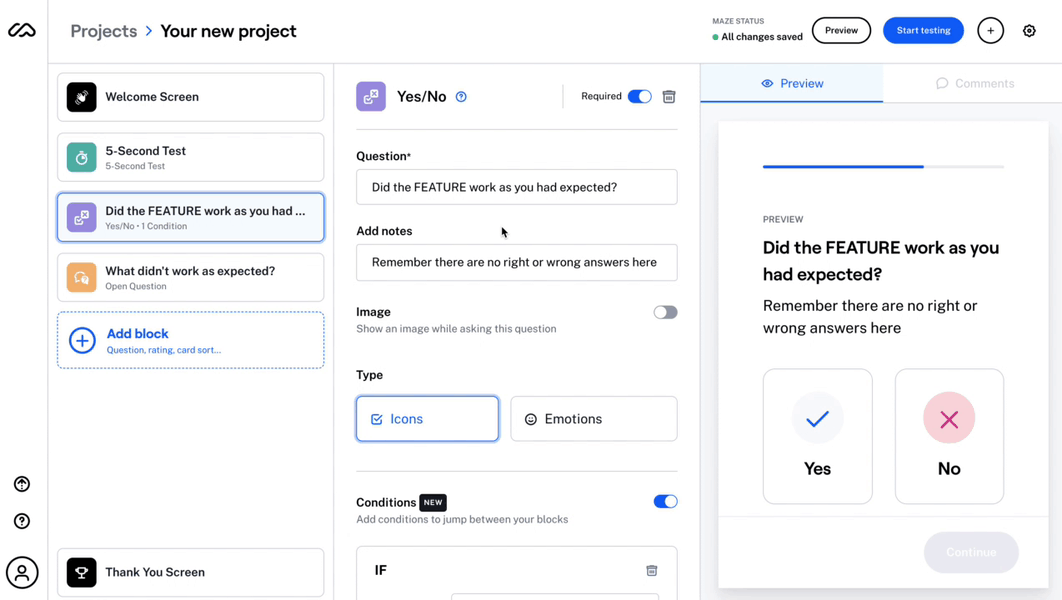 Remove text formatting
To remove the formatting, select the text and then click the selected formatting options in the rich text editor one more time.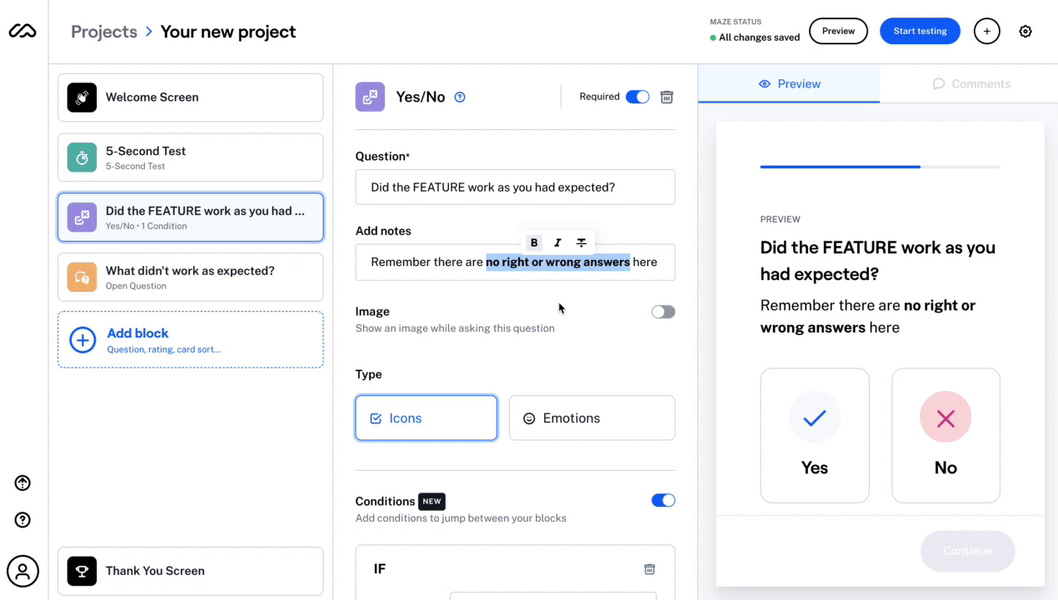 Add custom links
To add a custom link to your blocks, please use the following formatting:
[LINK TEXT](URL)
Please keep in mind:
Links are only created when you include the HTTP or HTTPS identifier.
Always test your links before sending your maze live, as you won't be able to edit them afterward.
If you run into any issues with your links, please let us know!