In addition to skipping questions, testers also have the option to stop a prototype task at any moment. This helps them move on in the maze, even if they don't reach a success screen.
The Stop task button is only visible after starting the task (i.e. after at least one interaction on the screen). This prevents testers from giving up without attempting to complete the task.
If the option to stop a mission task isn't visible, starting the task and then clicking/tapping anywhere on the prototype screen will reveal it.
Stop a task on desktop
When testing on desktop, the Stop task button is displayed after starting the task — i.e. after clicking the Get started button to start the task, then clicking the prototype screen at least once.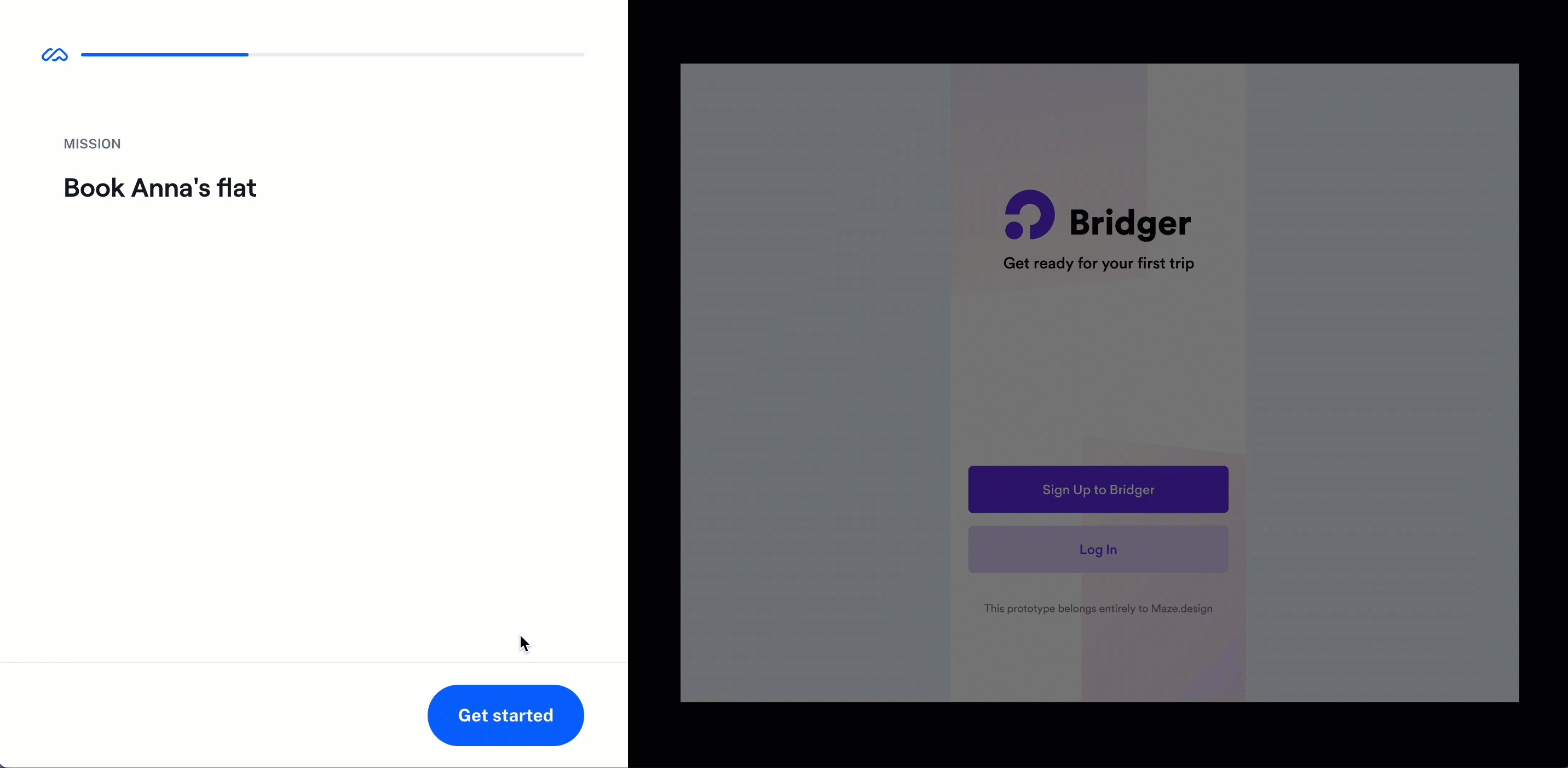 Stop a task on mobile devices
When testing on a mobile device, the option to stop the task isn't immediately visible.
Instead, a purple bar is shown at the bottom. If testers get stuck after starting the task, clicking the purple bar will reveal the instructions again, as well as the Stop task button.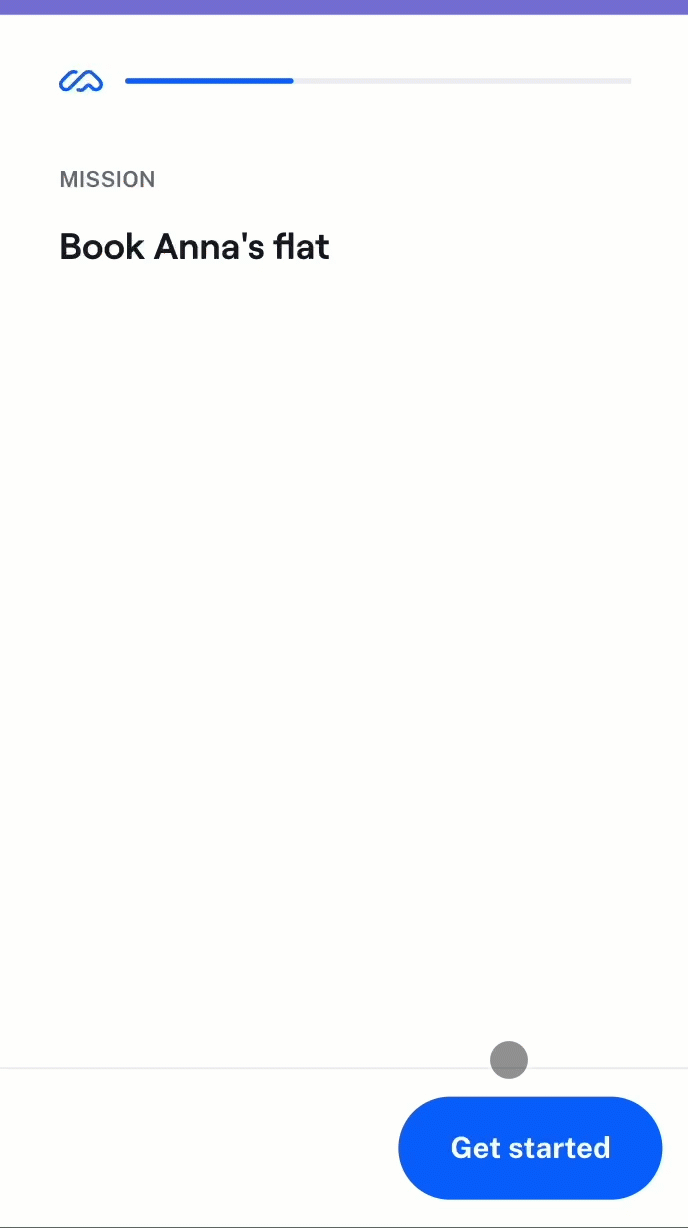 To give testers more information and instructions about the task, including how to stop it, you can add it in a
Context block
before the Mission block.