You can attach an image to each card to display to testers during a card sort. This allows your testers to sort pictures, rather than just text, into categories.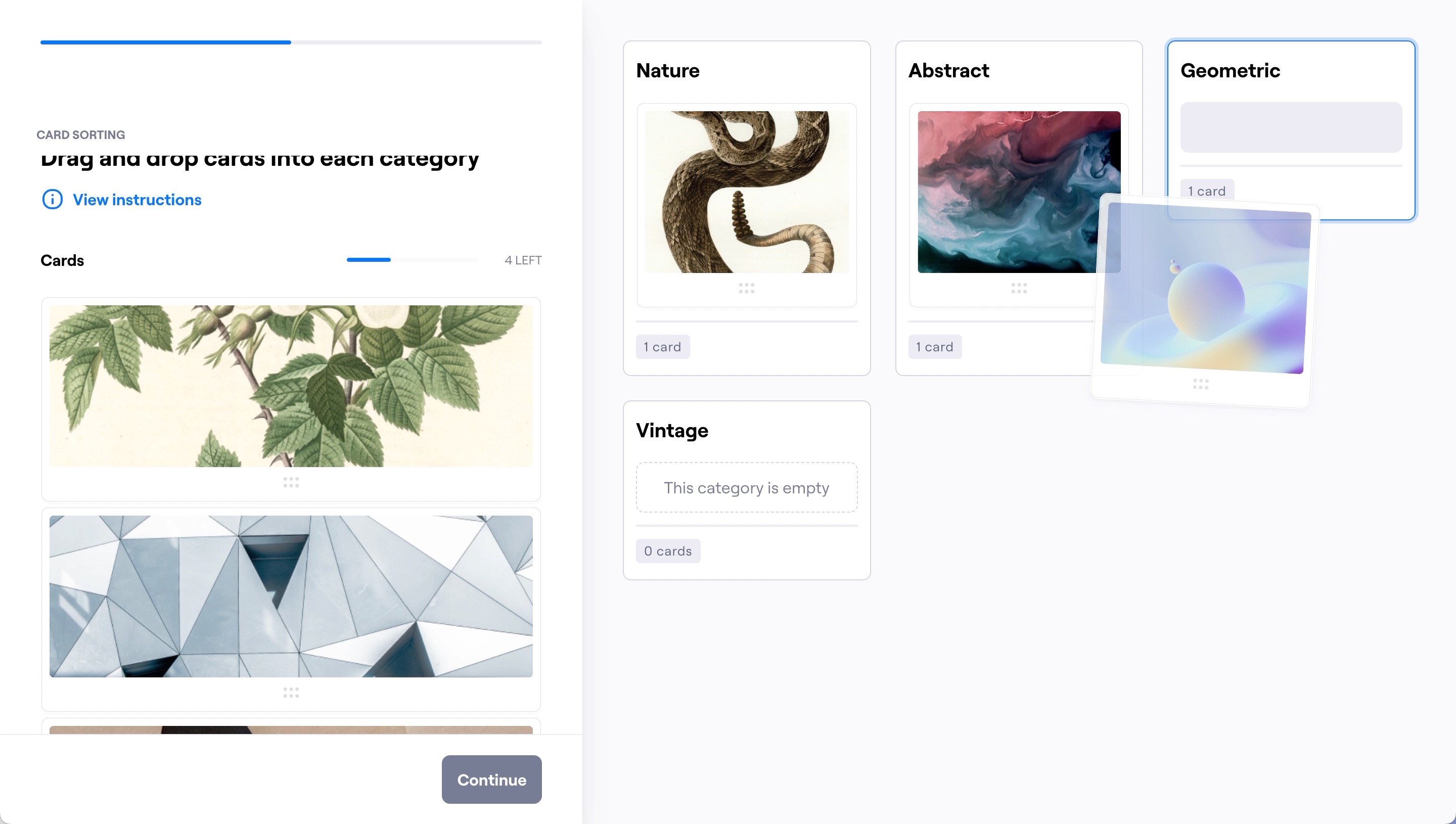 To create an image sort:
Open your draft maze, or create a new one.
Choose Card Sort from the list of blocks. Learn more about card sorting
Open the card editor.


Click the toggle Add images.
This will reveal a button to upload an image for each card. Maze supports JPG, PNG, and JPG files. The maximum image size is 1 MB.
To display only the image to testers, click the toggle Hide card name in the card editor.
To save, click Done.
If needed, you can customize the instructions, shuffle the order of the cards, and fine-tune other settings before sending your maze live.

Troubleshooting
Still need help?
If you have any questions or concerns, please let our Support team know — we'll be happy to help!