Suppose you need to share a specific project with stakeholders, clients, and other users without adding them as a member — since members have access to all projects within your team. In that case, you can invite them as a collaborator.
Collaborators can preview, review, and comment on individual projects they are invited to. Learn more about roles and permissions in Maze
Who can use this feature?
This feature is available to users on paid plans.
How many collaborators can I add?
Paid plan users can invite unlimited collaborators.
How do I invite a collaborator?
To add a user as a collaborator on a project:
Open the project to which you want to invite the collaborator.
Click the + button in the upper right.


Enter the email address of the collaborator. You can enter multiple addresses, separated by a comma or a space.
When you're ready, click Send invites.
The new collaborator will receive an invitation via email. Once they accept it, they will gain access to the project.
Where do I find the projects I collaborate with?
All projects where you've been added as a collaborator will appear in your "Shared with me" area.
To access it, click the team selection dropdown, and select Shared with me.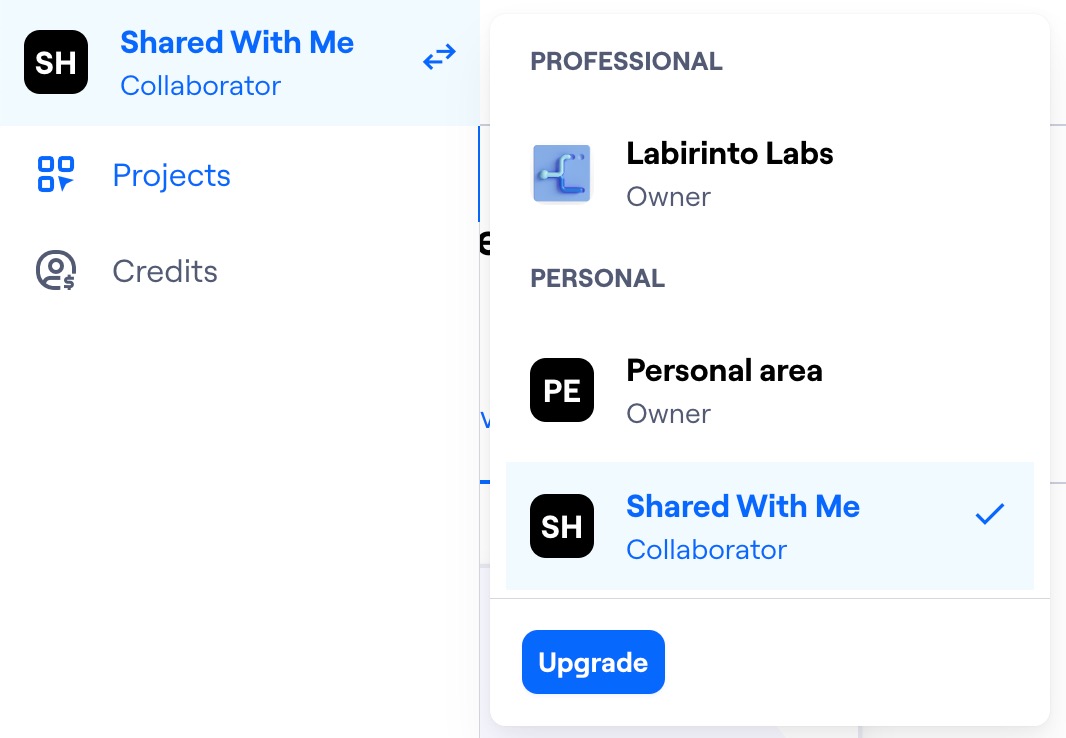 Still need help?
If you have any questions or concerns, please let our Support team know — we'll be happy to help!