As you finish setting up your maze, you have the option to share a preview with your stakeholders. Having your stakeholders review the contents of a maze ensures higher quality mazes — getting more eyes on your maze allows you to weed out typos, unclear or biased questions, or prototypes that may not be performing as expected.
Previewing a maze
Previewing a maze is a great way to ensure your test flows nicely, and that your users are seeing what you want them to see.
Once you send your maze live, you won't be able to edit it. Testing it beforehand will help ensure you and your team are completely happy with the content and performance.
To preview your maze:
Open a maze draft, or create a new maze, to see the Maze Builder.
Click on the Preview button in the top right corner.
This will allow you to see how your testers will experience your maze without recording any data.
You can also preview a single mission. Learn more here: How to preview a single mission

Approving a block
To approve a block:
Open your maze's Preview.
Navigate through the content.
To approve a block, click Looks good on the panel on the right side. If you made a mistake, clicking the button again will revoke the approval.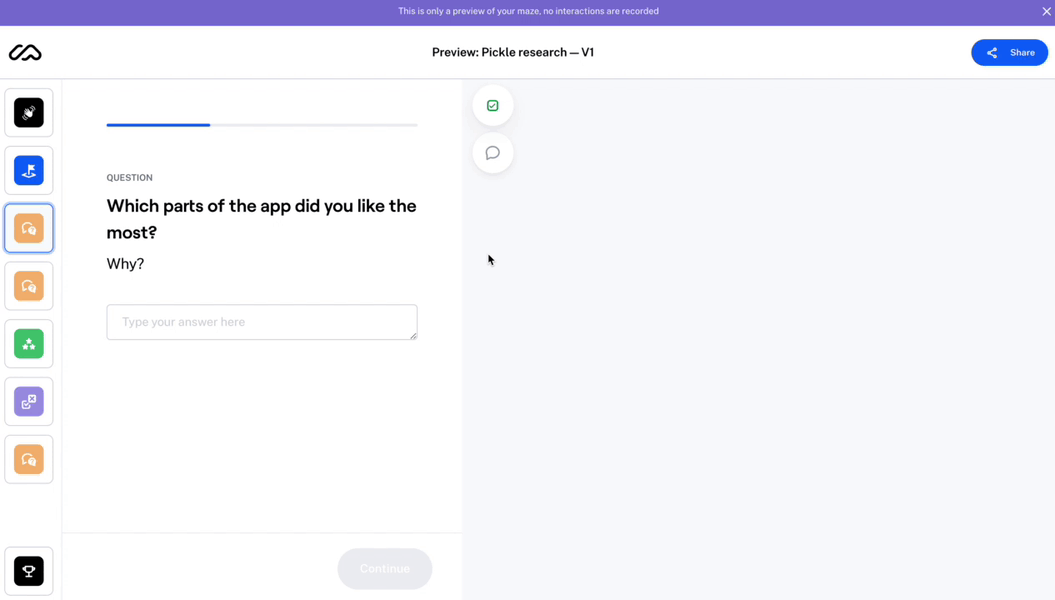 Approved blocks will show a green indicator in the Maze Preview and in the Maze Builder.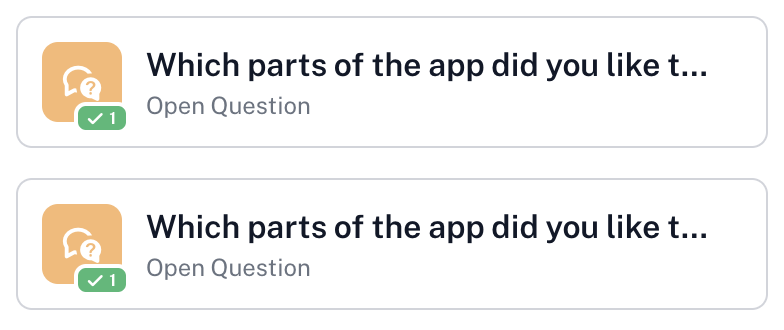 Commenting
When reviewing blocks, you can also leave a comment. Learn more about commenting here: Commenting on maze blocks