By default, new mazes are named sequentially: the first maze in a project will be named "New maze 1", the following "New maze 2", and so on.
You can change these default names at any time (i.e. before and after sending a maze live) to make the maze more memorable and easier to find.
Rename a maze from the maze page
Open an existing maze, or create a new one.
Hover and click the maze name on the toolbar at the top.
Type the new name.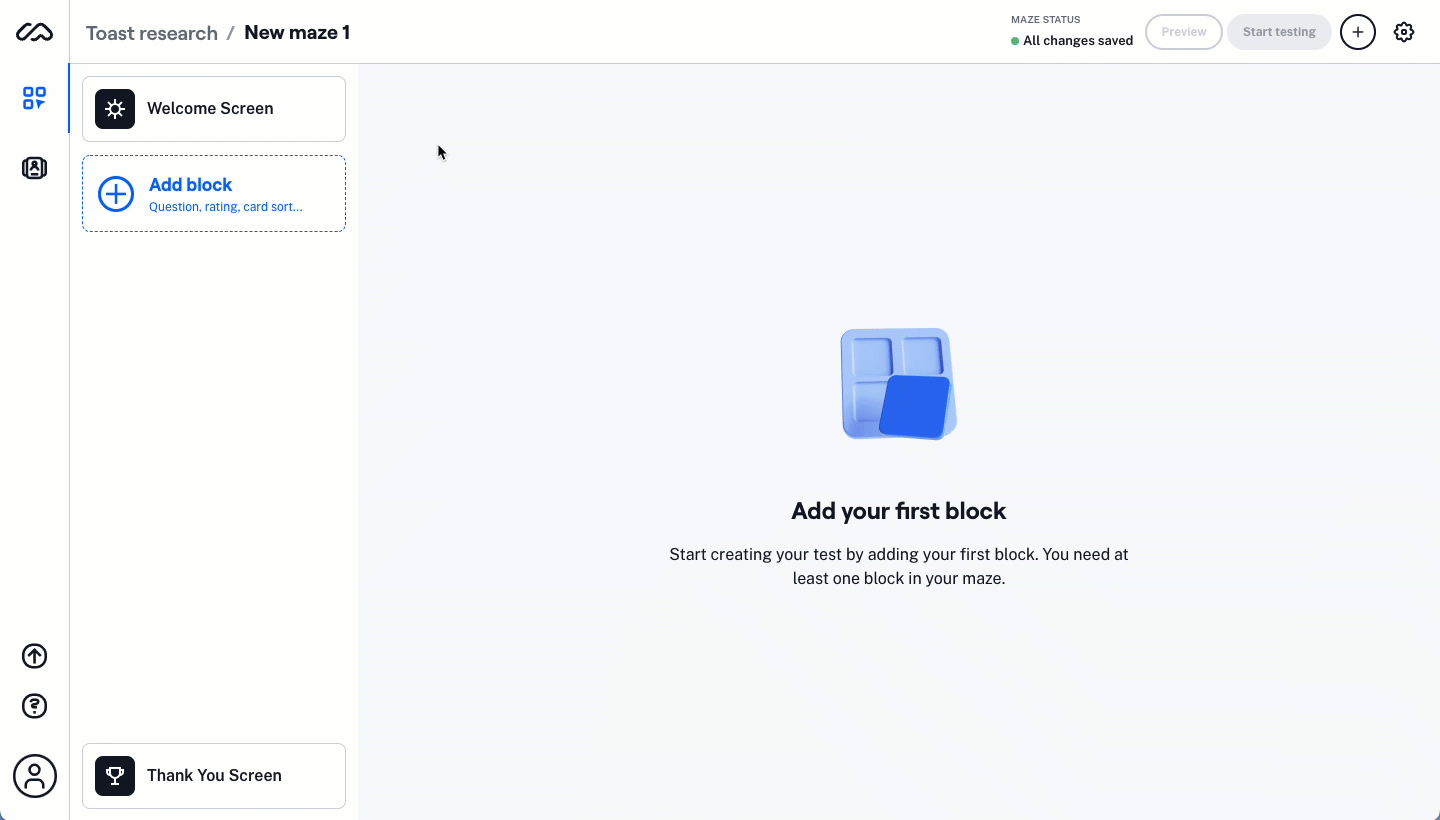 Rename a maze from the projects page
Log into your projects page.
Open the project that contains the maze you want to rename.
To the right of the maze name, click the More menu (•••) under 'Actions'.
Select Rename from the drop-down.
Type the new name and click Done to save.