Before you start
This article describes how to delete a specific maze within a project. If you want to delete the entire project, see this article instead: How to delete a project
Deleting a live maze will permanently delete all sessions and data associated with it. To keep the results but make the maze unavailable to testers, stop recording interactions instead.
Deleting a maze will also stop any active hired tester orders. Unused credits will be returned to your credit balance.
Deleting a maze is irreversible. It is not possible to recover a deleted maze.
Deleting a maze
To delete a maze:
Open your projects page.
Open the project that hosts the maze you want to delete.
Click the More menu (•••) under 'Actions' and select Delete from the drop-down.
To confirm, click the Delete button.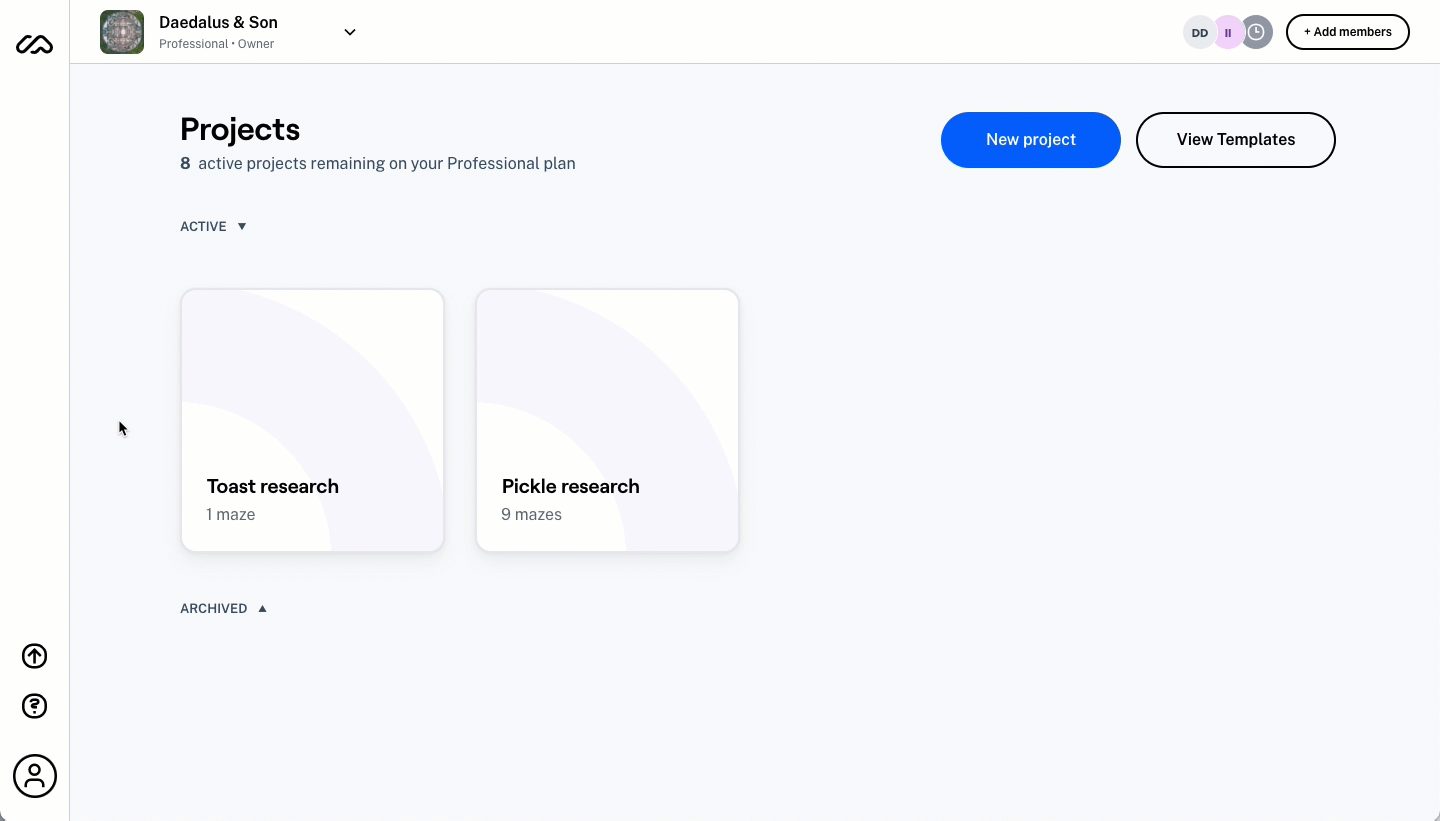 Still need help?
If you have any questions or concerns, please let our Support team know — we'll be happy to help!