Maze doesn't automatically resync your prototype as you make changes in your prototyping tool.
Instead, you need to refresh your prototype in Maze to update your prototype with the latest changes.
If you've made changes to your prototype outside Maze, you can easily refresh the prototype in your draft maze in one click. This will keep any existing blocks in a draft maze, but will fetch an updated version of the associated prototype.
You can only refresh a draft maze. If you want to update the prototype in a live maze, you have to
duplicate it,
refresh the prototype, then send it live again.
To get the latest version of a prototype in your maze:
Open the draft maze that contains the prototype which should be updated.
In the top bar above the prototype, click Refresh my prototype. Depending on the size of your prototype, the prototype might take a few seconds to refresh.
If the same prototype is used in other mazes, you'll need to repeat these steps to refresh the prototype in each individual maze.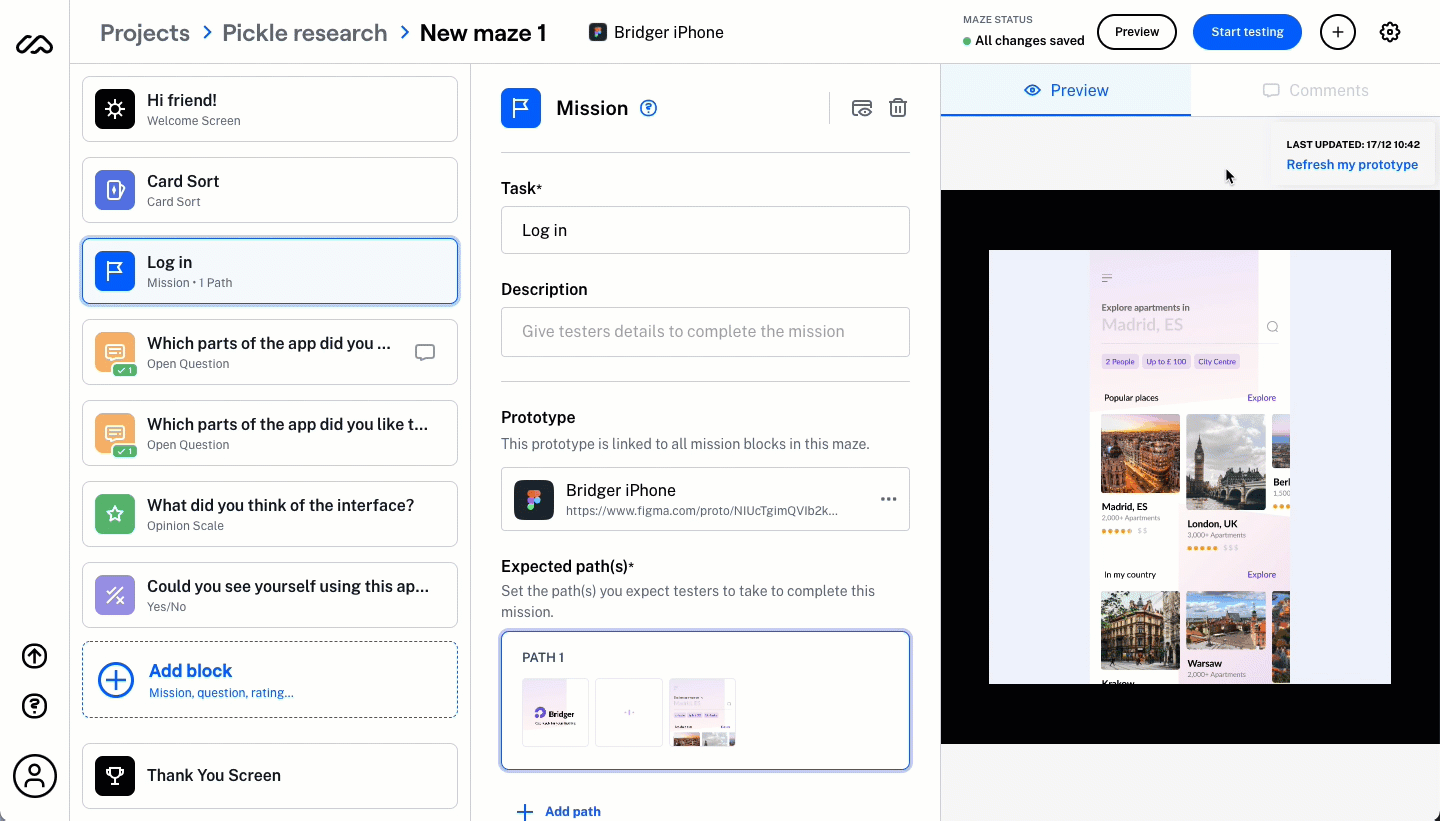 If you run into any trouble while refreshing your prototypes, please let our Support team know!