The similarity matrix evaluates the relationship between pairs of cards in a card sort. It is based on the percentage of participants who sorted any 2 cards into the same category.
The most closely related pairs of cards are clustered along the edges of the matrix. Darker cells/higher percentages indicate a stronger relationship between the cards.
The similarity is calculated using the following equation:
(count in pairing * 100) / total tester count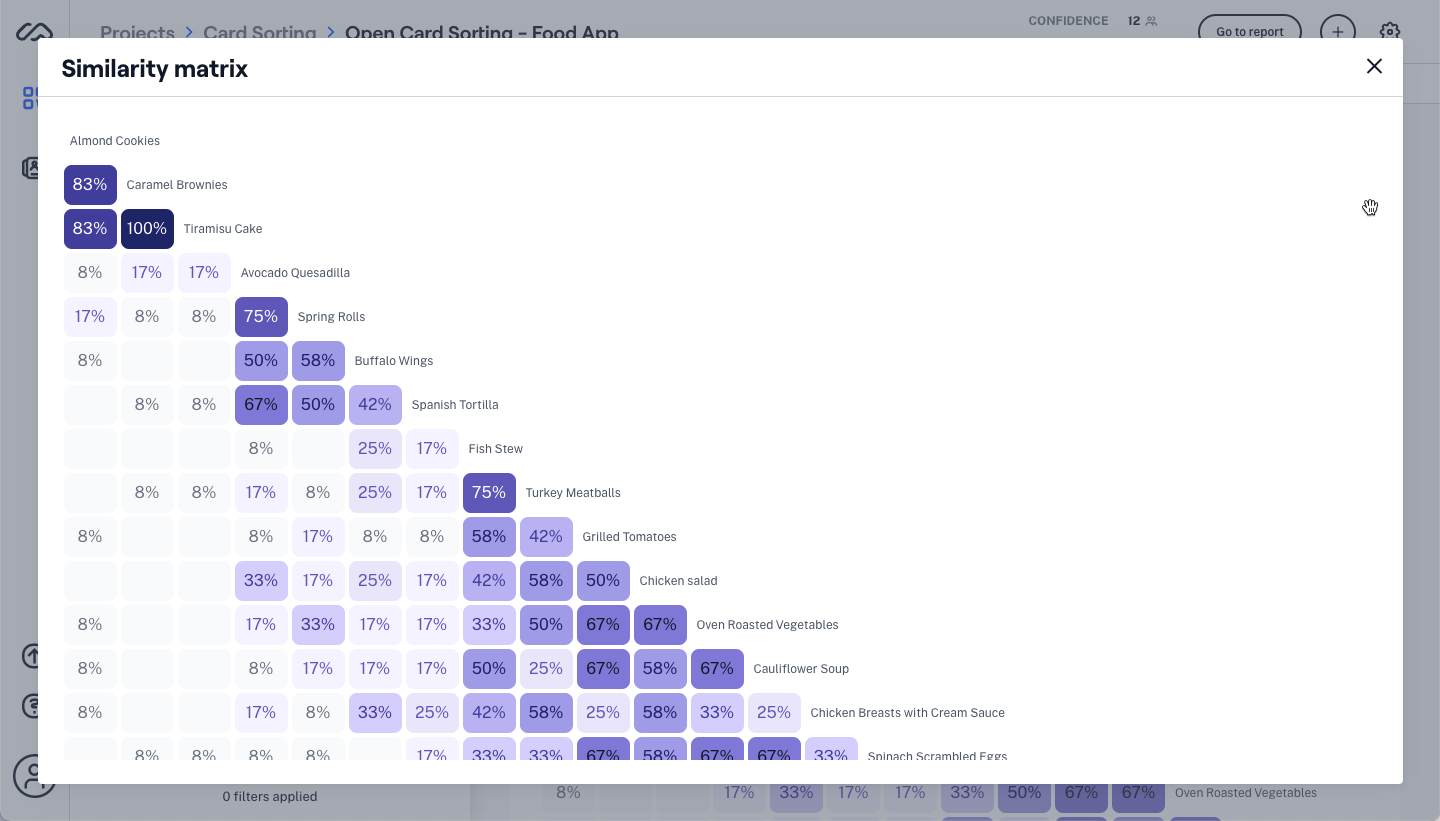 How to use the similarity matrix
The similarity matrix gives you insight into which cards were most frequently grouped together. In the example screenshot below, we see that 75% of the testers feel that "Fish Stew" and "Turkey Meatballs" belong in the same category.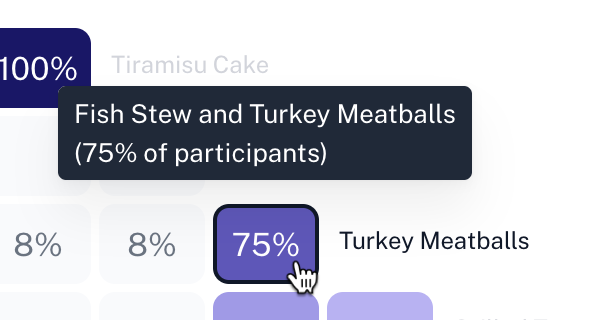 On the other hand, the similarity matrix also tells us the least popular card combinations. For instance, no testers placed "Lamb Chops" and "Avocado Quesadilla" together.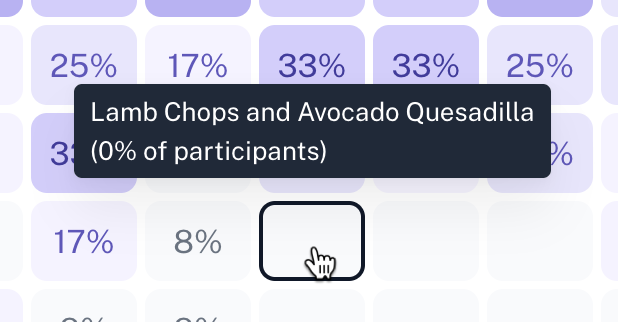 Access the similarity matrix
To see the similarity matrix:
Open the Results dashboard on your live maze page.
Select a Card Sorting block.
Navigate to the Visualizations tab and scroll to the bottom of the page.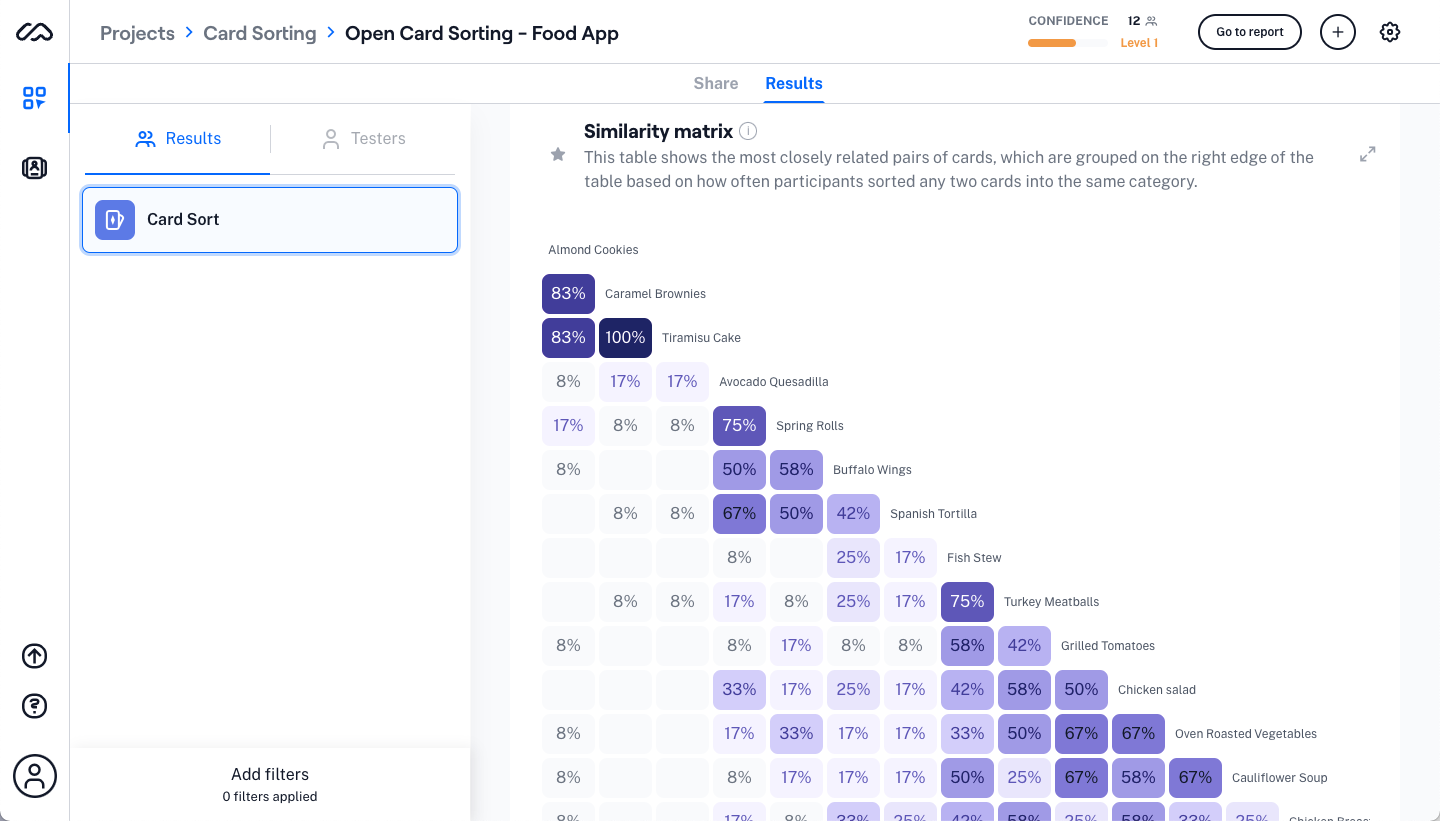 Open the similarity matrix in full screen to pan through all the data.

Hide/show the matrix in your maze report
Click the Star icon next to the matrix to hide or show it from your maze report.

Card sorting results
To learn more about your card sorting results, check out this article: Understanding your card sorting results