You can add members to your team based on their roles and responsibilities. New members can be invited using their email address.
Who can add team members?
Please note that team members can only be invited by a team Owner or Admin.
How to add a team member
The ability to set a role for team members is restricted to users on a paid subscription and may not be available to new Free customers as of October 2021.
To add a team member:
Log in to your Maze account.
Ensure your team is selected in the drop-down in the top left corner.
Hover over the profile icon at the bottom left corner, and click Team Settings.
In the 'Team Info' panel, scroll until you see the Team Members list.
Enter the email of the person you want to add, separated by an Enter or a comma.
Click Invite to send the user an invitation email to join the team.
The user will appear as "Pending" on the members' list. If needed, you can click the drop-down to set their role, if this feature is available in your plan.
The user will receive an invitation email in their inbox. Once they click Join [team] they will become a member of the team.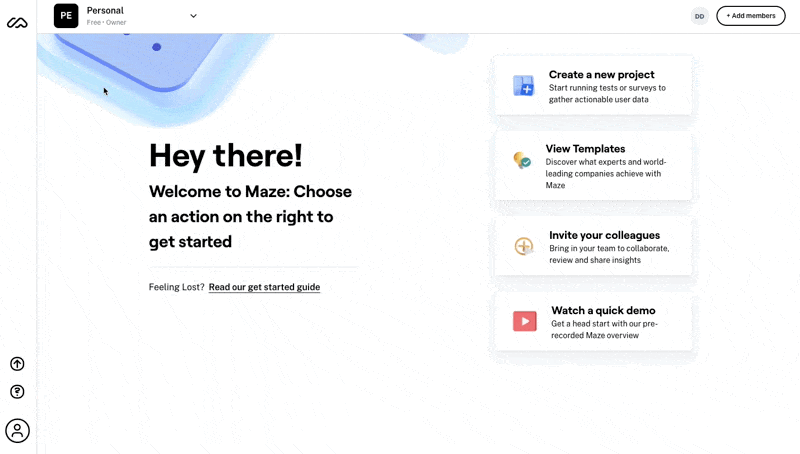 How to remove a team member
To learn how to remove someone from your team, check out Removing team members