You can permanently delete a project and remove all existing mazes within it.
Before you start
You can only delete projects that you own. If you don't see this option, please reach out to the owner of the project to delete it.
Please note that you won't be able to access any existing data and results anymore, and this action is irreversible.
If you want to keep your results or if you may need to relaunch testing later, you can archive your project instead.
Deleting projects
To quickly delete a project:
Log in to your projects dashboard.
Hover over the project you want to delete.
Click the Delete icon.
Click Yes to confirm.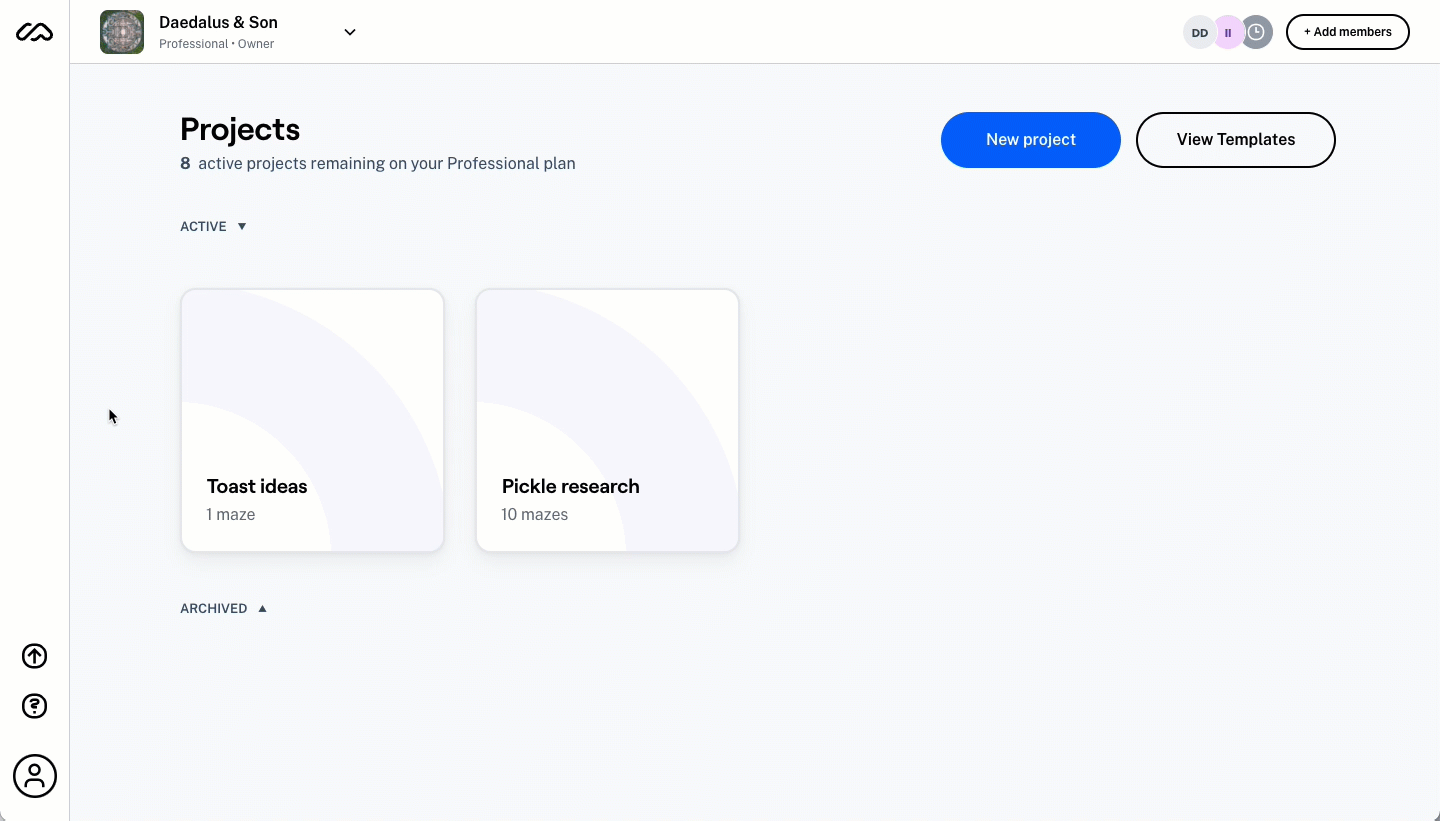 You can also find this option in the Project settings:
Open the project you want to delete.
Click the gear icon in the top right corner.
Click the Delete button.
In the confirmation modal, click Yes, delete it.