When you're done testing, you can archive the project if you no longer need to actively access it and want to declutter your list of projects.
If you want to stop testers from seeing your test without archiving it, you can also stop recording new results.
If you're on the Free plan, you can archive a project. However, viewing and
unarchiving
an archived project requires a
paid plan
.
What happens when you archive a project
Testers won't be able to access and take live mazes within that project.
All collaborators will be removed from the project.
Any active hired tester orders will be stopped, and unused credits will be returned to your credit balance.
The project stops counting towards your active projects count.
The project will be listed under the 'Archived' toggle on your projects page.
You can still view all draft and live mazes inside the project.
You can still access the recorded data and read the maze reports.
Archive a project
To archive a project:
Log in to your projects dashboard.
Hover over the project you want to unarchive.
Click Archive ().
Click Archive project to confirm.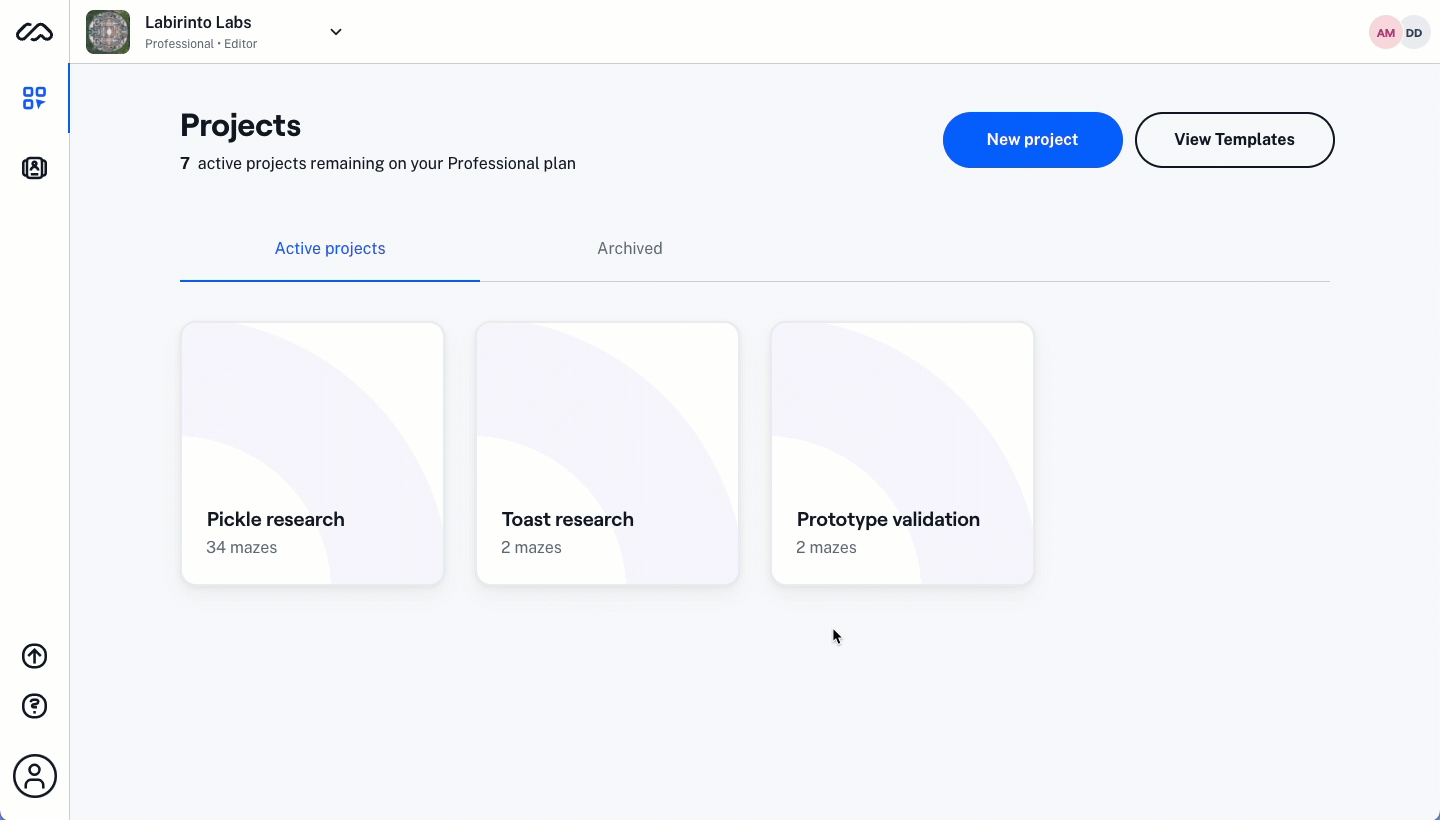 You can also find the Archive/Unarchive option in the Project settings (

).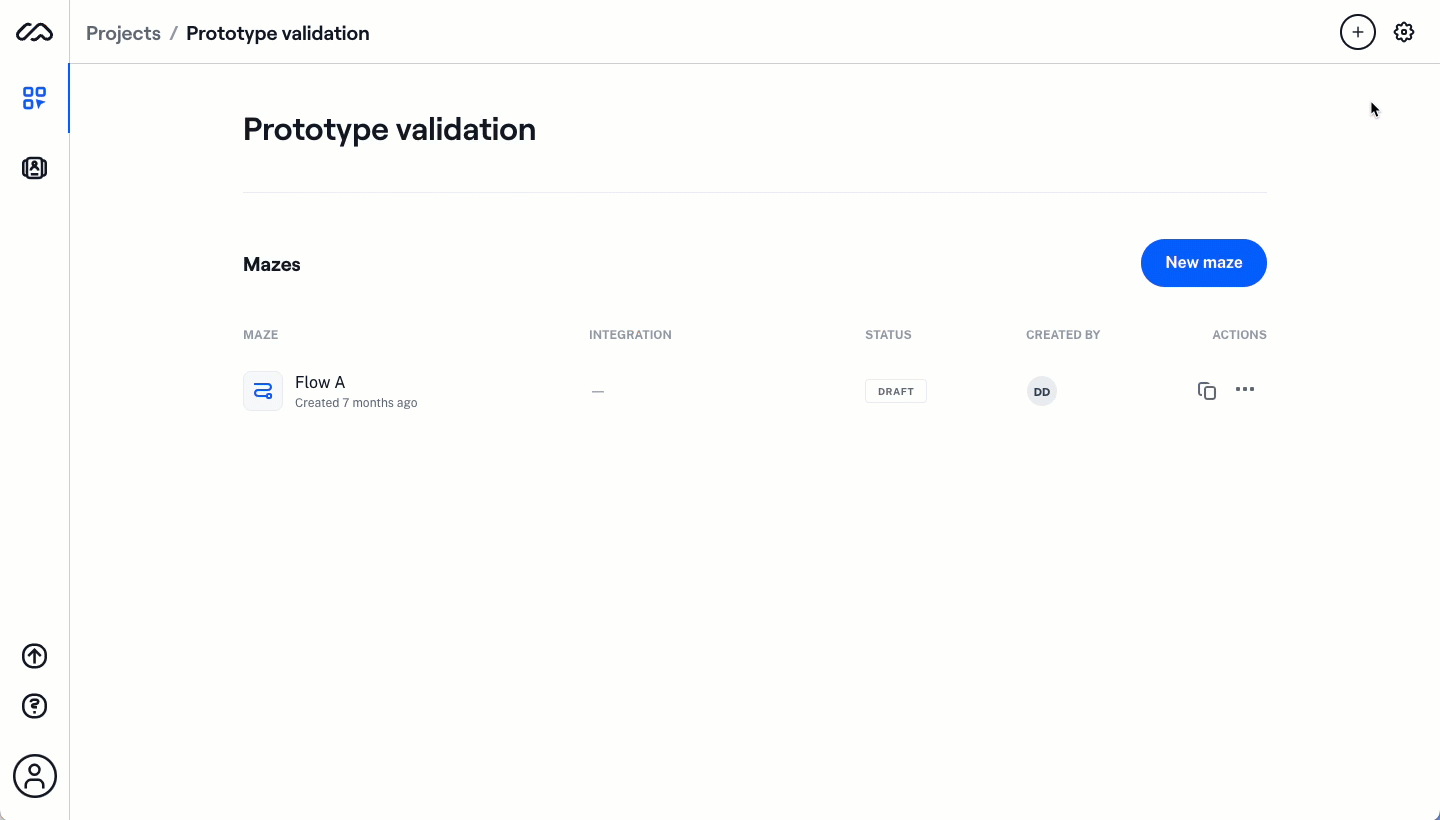 Unarchive a project
If you want to run tests inside the same project again and are on a paid plan, you can simply unarchive it. Learn how to unarchive a project