When viewing your Billing page, you may come across the following message:
Billing details are not available for your team
If you're seeing this message, that means that you're seeing the Billing page for a team that doesn't have available billing details for you. This could be:
A Free personal team belonging to a different user
An Organization plan team
Maze users can belong to multiple teams. Each team is a dedicated workspace with different projects, members, and billing.
Solution
Organization plan users
If you're on the Organization plan, please contact your Customer Success Manager or Support with any billing questions.
Professional plan users
To see the billing for your paid team, make sure the correct team is selected. To do so, click the drop-down in the upper left corner and select the relevant Professional plan team.
Your subscription invoices can be downloaded directly from your Maze account by the team owner or an admin. Learn more about downloading your invoices/receipts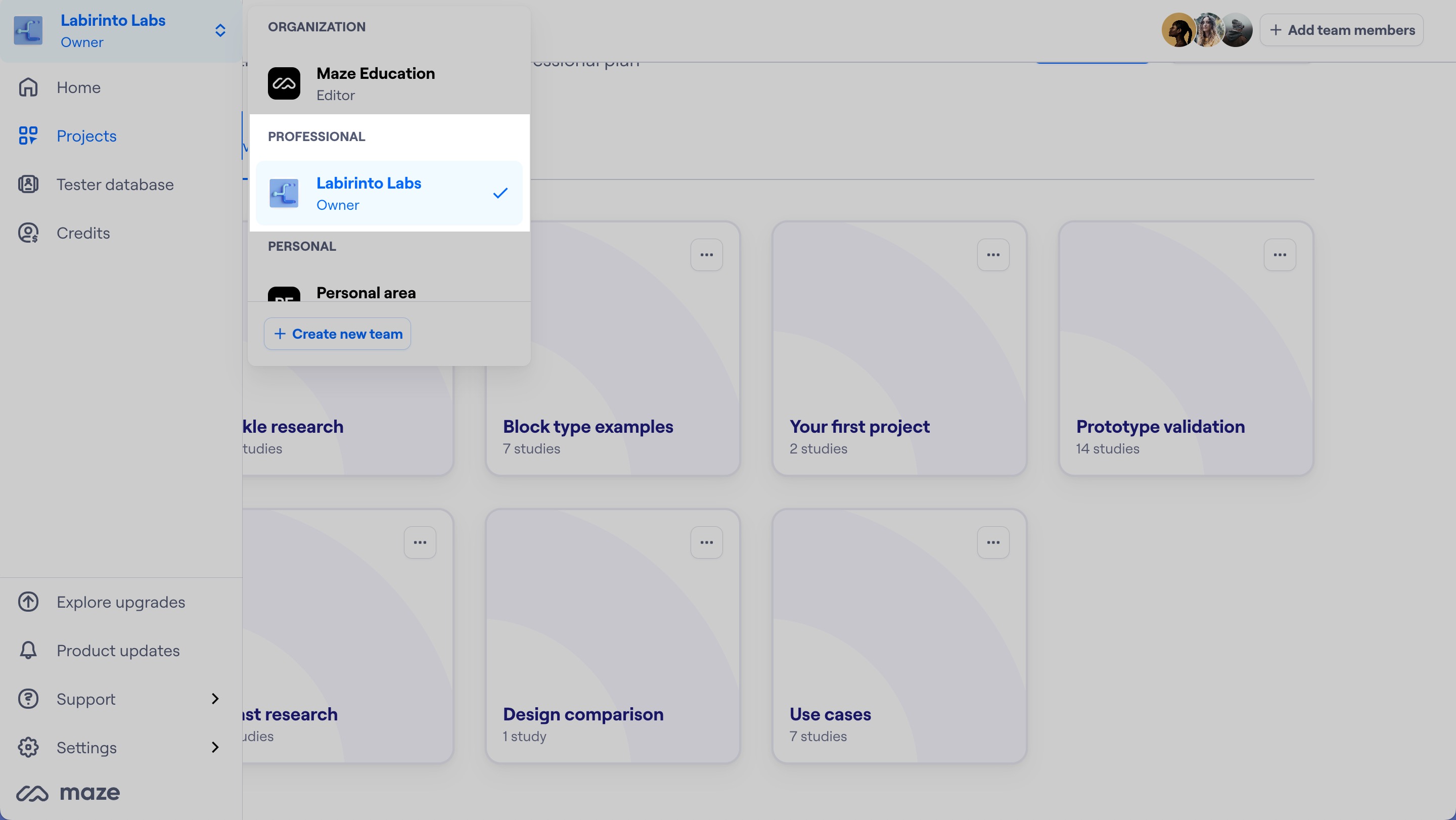 Still need help?
If you have any questions or concerns, please let our Support team know — we'll be happy to help!