An owner or admin can remove users who no longer need access to your team.
How to remove a member
To remove users from your team:
Log in to your Maze account and ensure your team is selected in the dropdown in the upper left corner.
Hover over the profile icon at the bottom left corner, and click Team Settings.
In the 'Team Info' panel, scroll until you see the Team Members list.
To the right of the member's name and email, click the Role dropdown.
Click Remove.
Click Yes to confirm.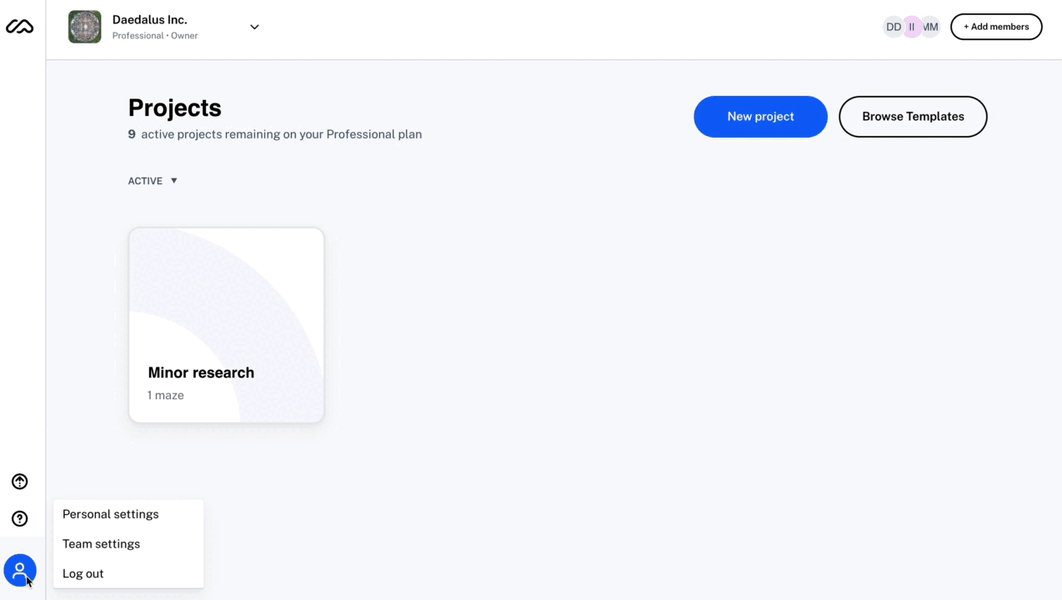 How to remove an unused seat
If you've purchased additional seats for members, simply removing that member will keep the seat open. You will still be charged for it in your upcoming billing.
Learn more in this article: Removing unused seats