While it's not possible to generate a transcript from a Clips recording directly, there is a workaround using Maze Interview Studies.
Interview Studies allows your team to streamline analysis and sharing of insights from user interviews. Learn more about Maze Interview Studies
Who can use this feature
Generate Clips transcripts using Interview Studies
To generate a transcript from your Clips recordings, you can manually upload them to a session in Interview Studies.
Step 1: Export Clips recordings
You can export individual Clips recordings from the results page.
The
Download
option isn't available for participants who took the test on a
mobile device
, or who did not
enable recording permissions
. In such cases, we display the screens in the path taken by the tester, rather than the actual interactions. Because this is not a true screen recording, it is not available for export.
Learn more about exporting Clips recordings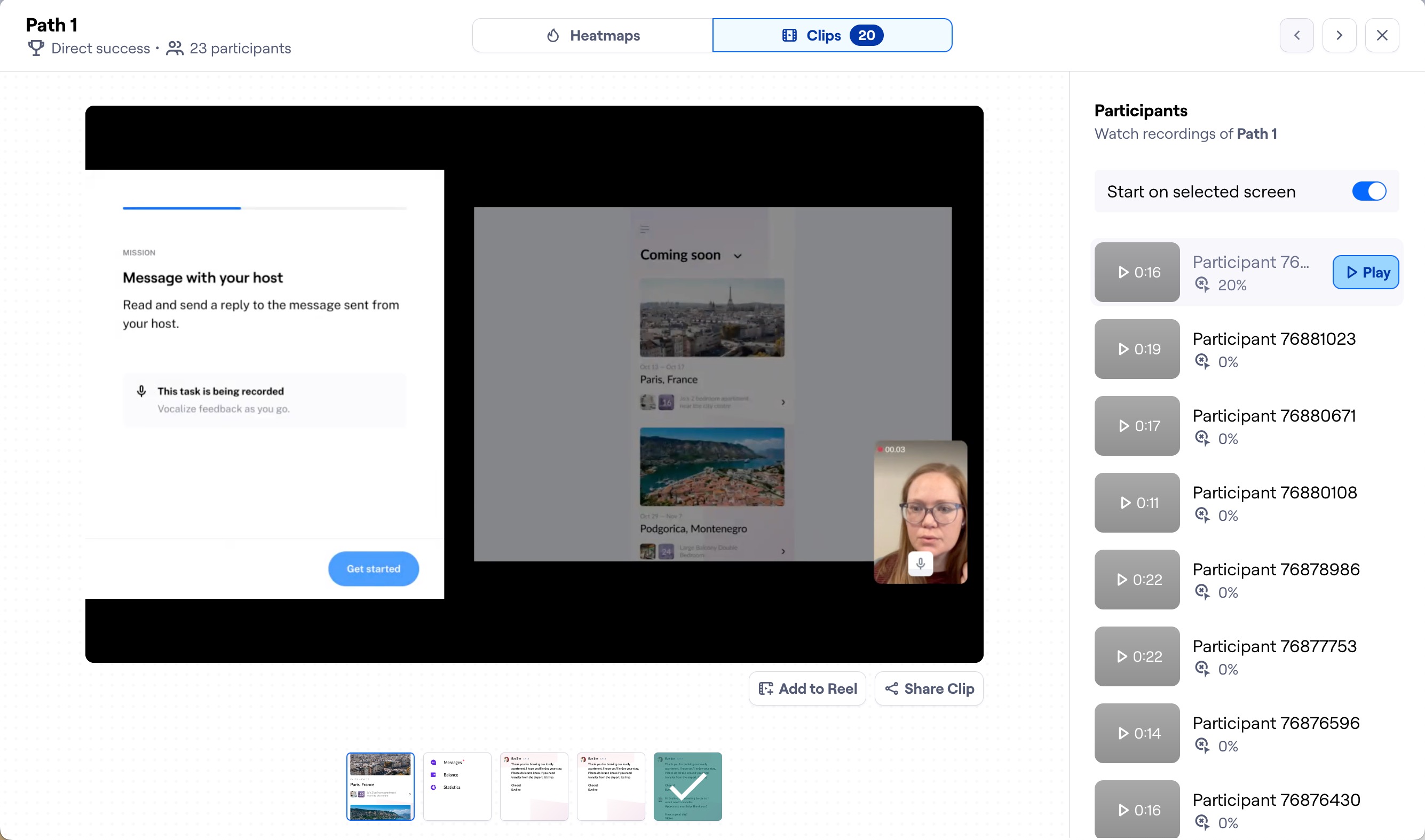 Step 2: Upload the recordings into an interview session
After adding a session, you can manually upload your exported Clips recordings.
Learn more about adding sessions and uploading recordings in Interview Studies
Step 3: Review the transcript
After importing the recording into Maze, we automatically generate a transcript after a few minutes. You'll find your transcripts on the Sessions page, under each individual session.
Maze can create a transcript for recordings in 30+ languages. Learn more about supported languages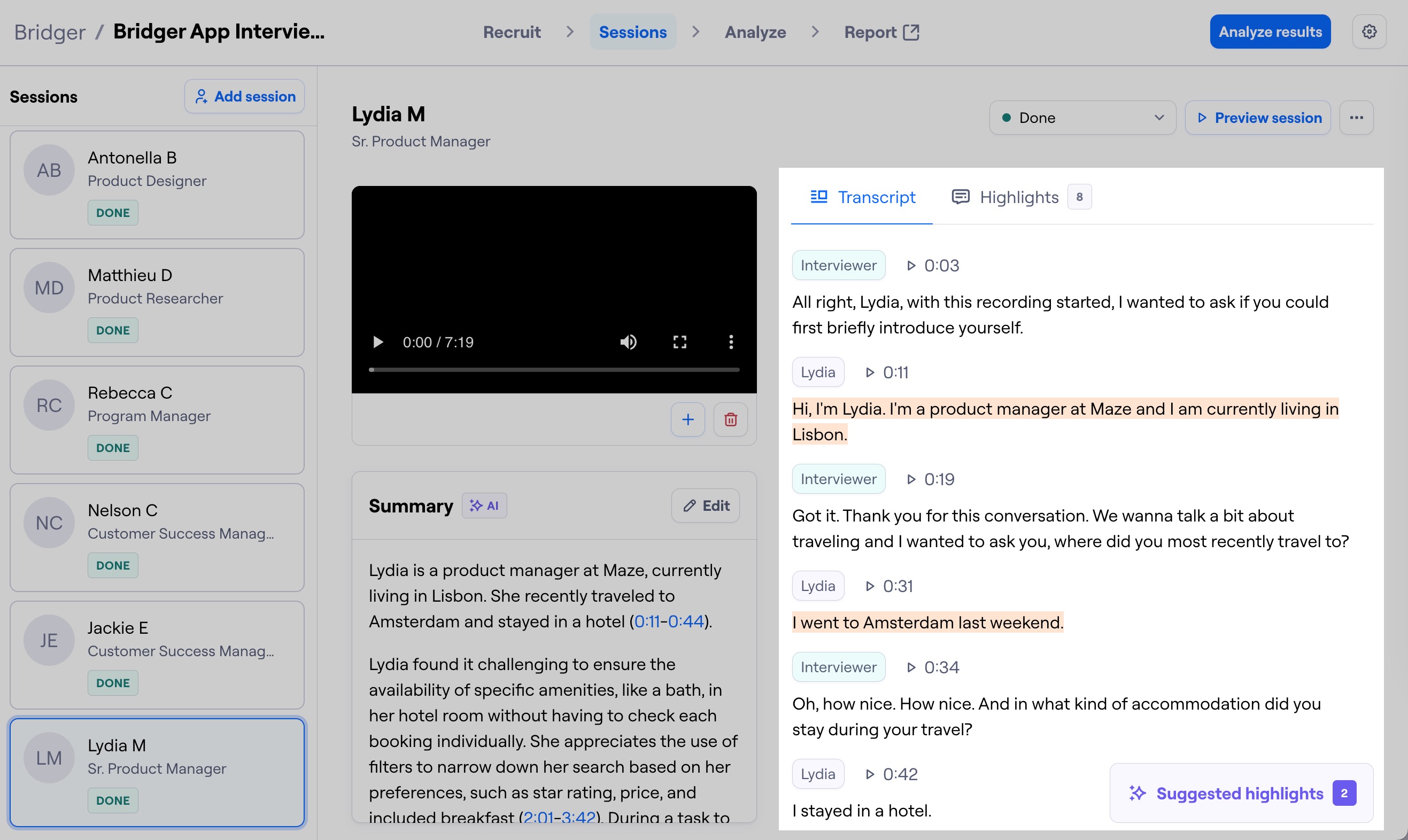 Analyze results
By uploading Clips to Interview Studies, the transcript isn't directly available in the maze results — although you can add excerpts as a custom slide or section in your report.
However, it allows you to leverage the analysis features in Interview Studies. Some tips:
Click Play section in each transcript paragraph to play the corresponding part in the clip.


Create learnings to note down salient points in the clip. You can then associate those learnings with broader themes.