Every maze ends with a Thank You Screen. It's a nice opportunity to appreciate your testers for their time and feedback, and link to your website or a different page, if necessary.
You can customize the Thank You Screen if you're on a
paid plan
.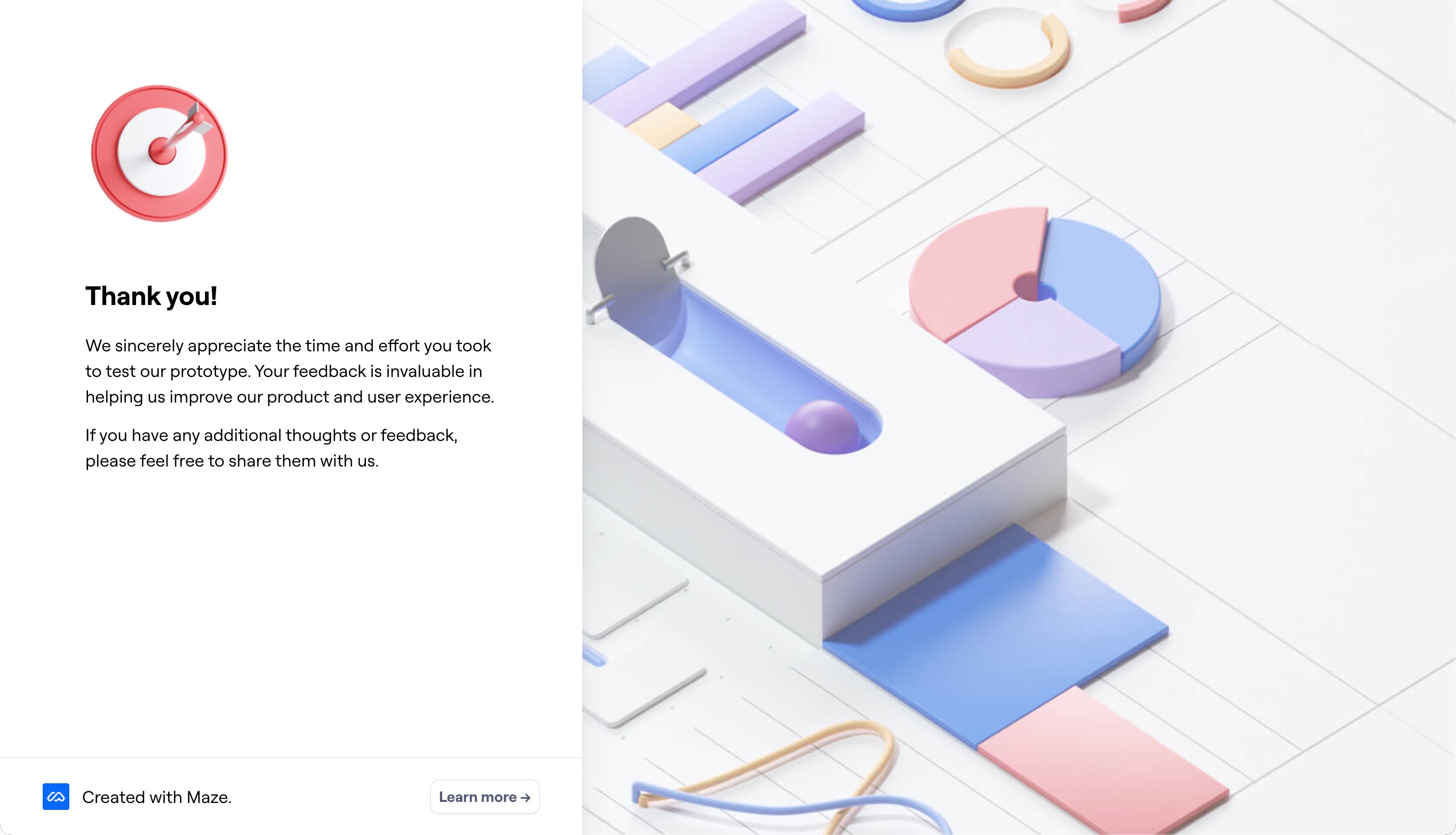 Customize the Thank You screen
Here's what you can edit:
Title: Wite a short title for the screen
Message: Write a longer optional message for your testers. You can also include links here, they'll be highlighted.
Image: Upload your logo or another image
To add a custom screen:
Open your draft maze, and select Thank You Screen on the left side panel.
Click the Custom message toggle to edit the default Thank You Screen
Edit the default message.
If needed, include a custom image.

Maze supports GIF, PNG, and JPG files. The maximum image size is 1 MB.

Learn more about uploading images to your blocks
You can preview the changes you made on the right side of the draft maze page.
If you'll be testing with Maze in another
language
, please note that your custom thank you message will
not
be translated automatically.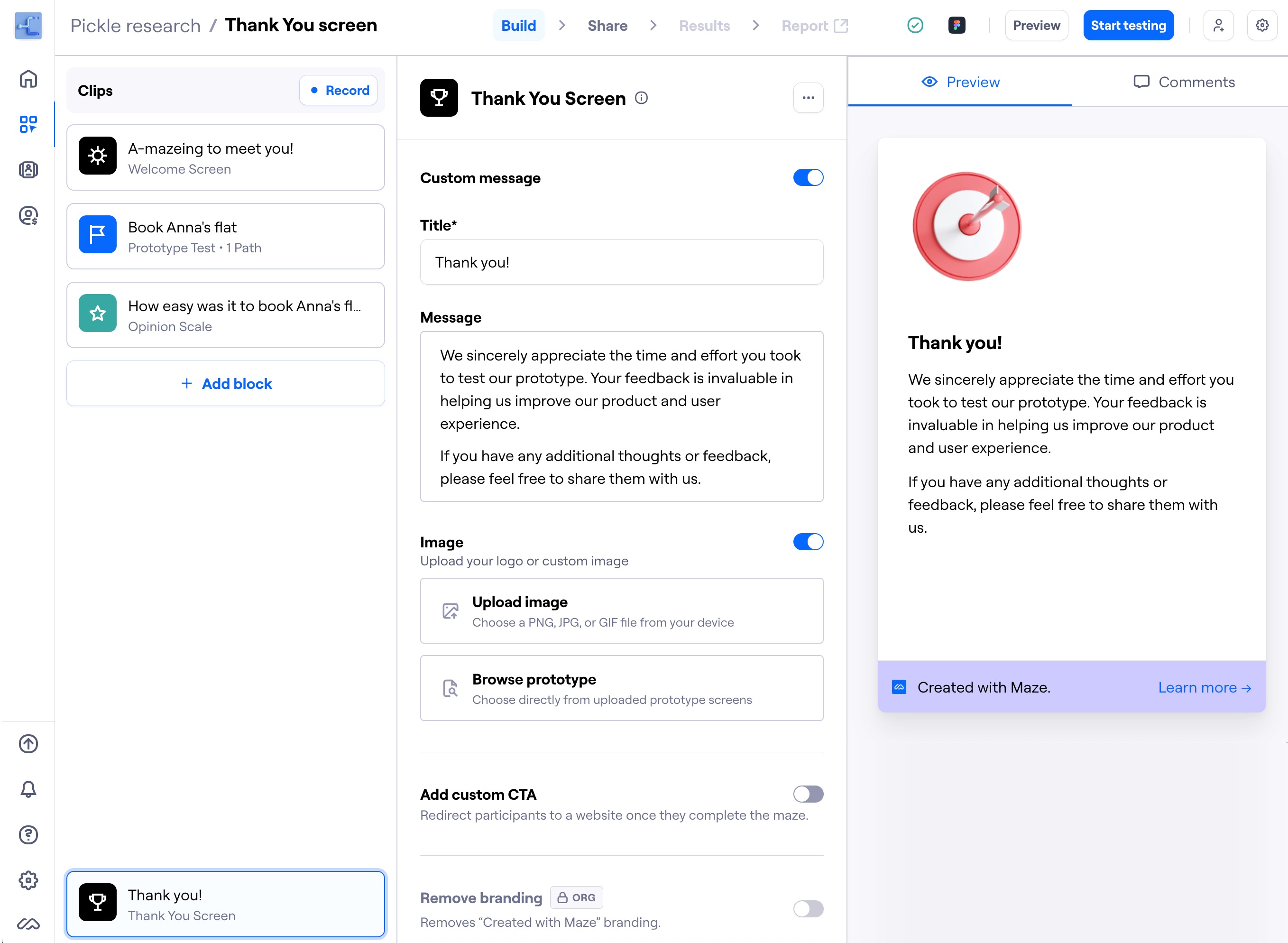 Redirect testers after completion
After testers complete your maze, you may want to redirect them to another page.
Learn more about setting up redirects at the end of the maze
Remove Maze branding
You can remove the "Created with Maze" branding from your maze with the Organization plan.