The Welcome Screen is the first screen your participants will see when they start testing your maze.
Every maze includes a Welcome Screen by default. The Welcome Screen presents a message to your testers to introduce them to the test.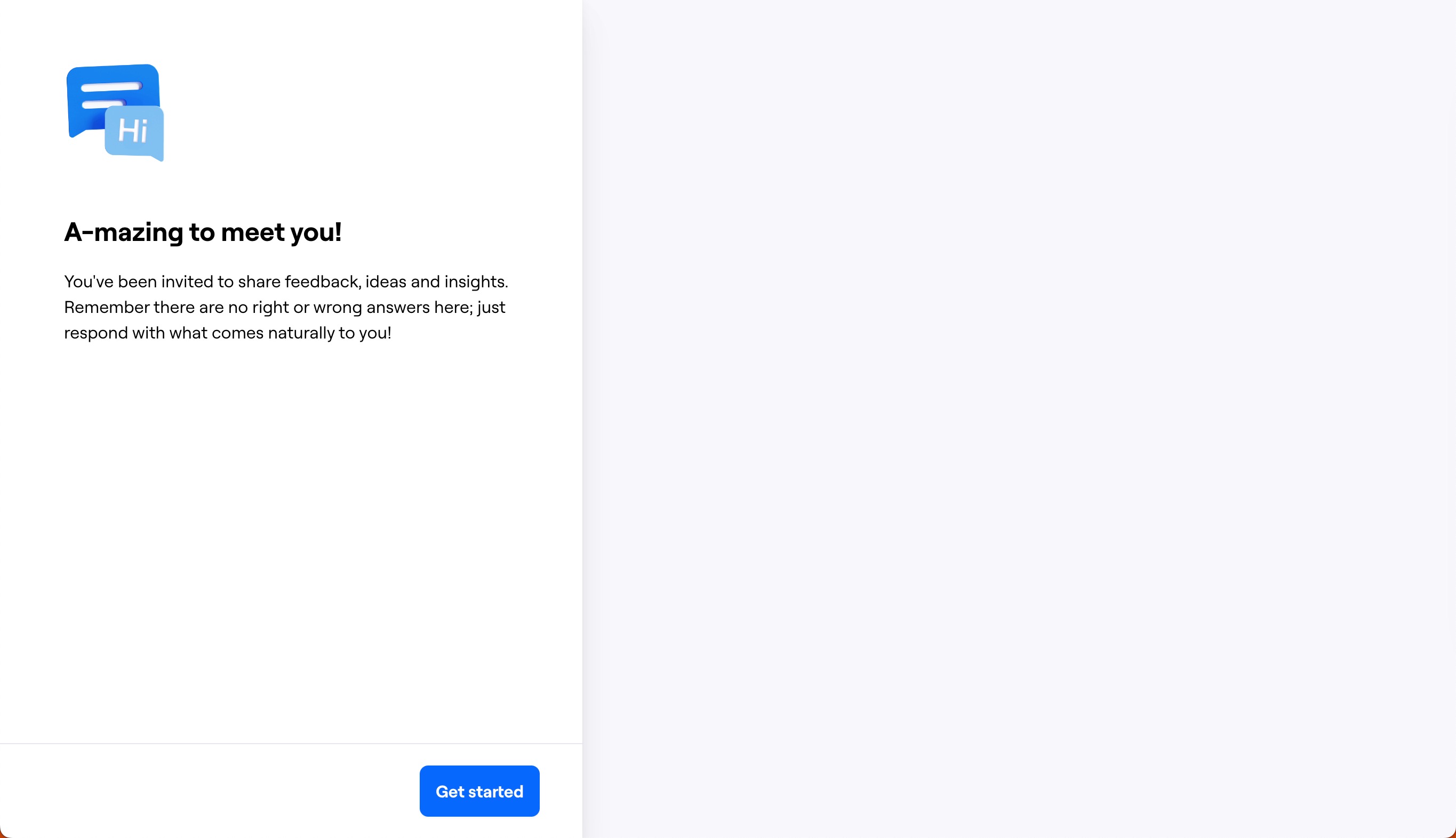 How to customize the Welcome Screen
If you're on a paid plan, adding a custom Welcome Screen is a great opportunity to introduce your maze to testers, and help them understand what's required of them and what's about to happen. We've found this to be useful for remote testing, giving your testers an onboarding experience without the need to call or email them all the instructions. Learn more about introducing your maze to testers
Here's what you can change in the welcome screen:
Title: Write a short introductory message
Message: Write a longer text message for your testers
Image: Upload your logo or another image, or use one of your prototype screens
To add a custom Welcome Screen:
Open your draft maze.
On the left side panel, click Welcome Screen.
Click the Custom message toggle to edit the Welcome Screen.
Edit the title and/or message.
If needed, include a custom image.

Maze supports GIF, PNG, and JPG files. The maximum image size is 1 MB.

Learn more about uploading images to your blocks
You can preview how the Welcome Screen will look on the Preview panel on the right side.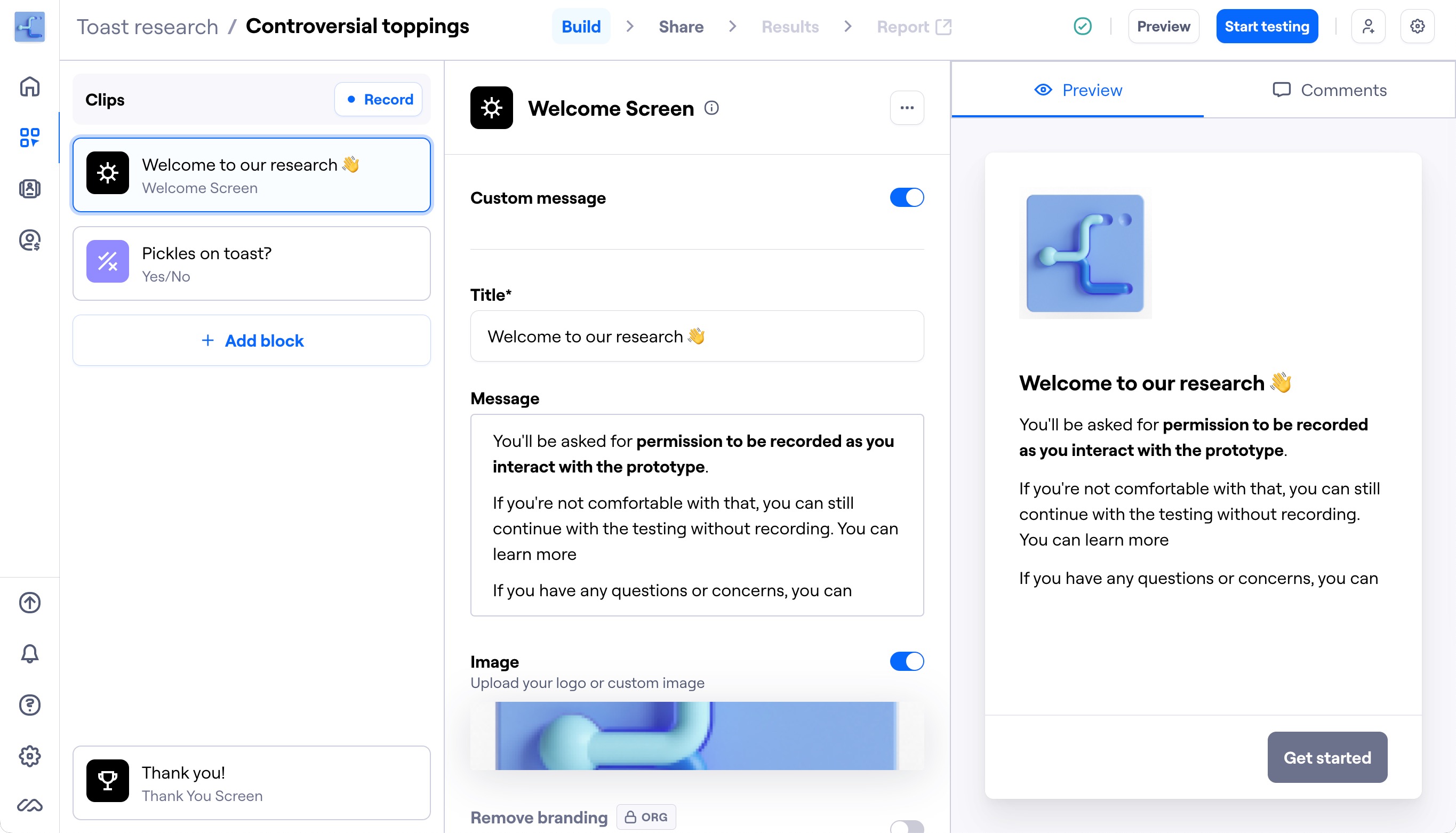 If you'll be testing with Maze in another
language
, your custom welcome message will
not
be translated automatically.