Projects act like folders, where you can add multiple mazes. To start testing, you need to create a project.
You can start your projects from scratch, or use a maze template.
How do I create a blank project?
To create a project:
Click the New Project button in the upper right corner of your dashboard.

Enter a name for your project.
Click Create project folder.
You'll be taken to your project space. Here you can start adding new mazes that relate to this initiative.
In the beginning, the project space will look a little empty. As you and your team start adding mazes, this is where you'll see an overview of your drafts and live tests.
How do I create a project using templates?
You'll see our library of templates in Maze right after you log in simply by clicking the Browse Templates button on the top right corner.

Within the template library, you'll find all of the templates created by experts to help you get up and running quickly using a variety of research techniques that can help you get actionable insights more quickly.
You can filter the templates based on the use case, the team that will be conducting the research, and whether the template requires a prototype: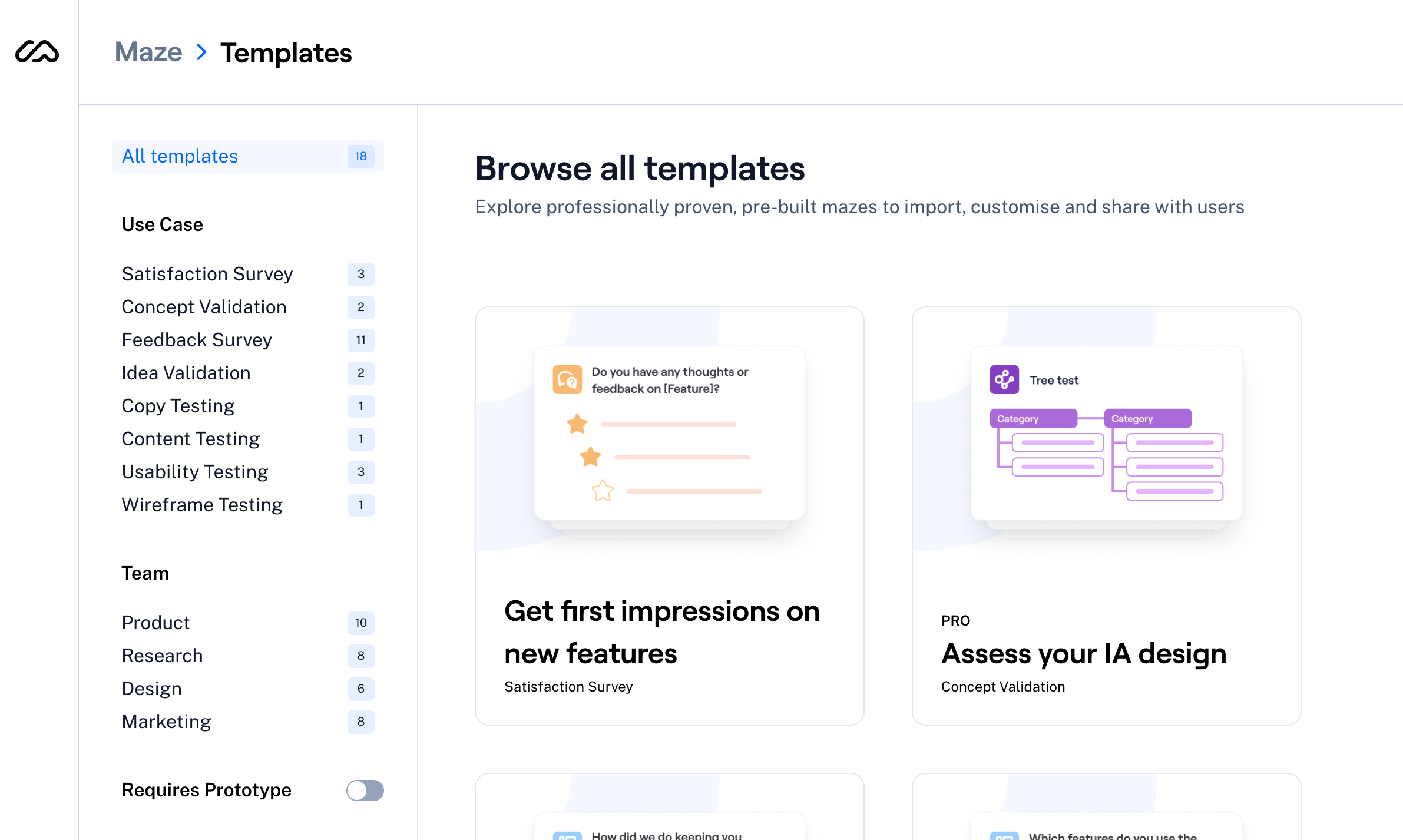 Once you've found the template you'd like to use, you can click on it to view some additional details including a quick preview showing the blocks that will be added.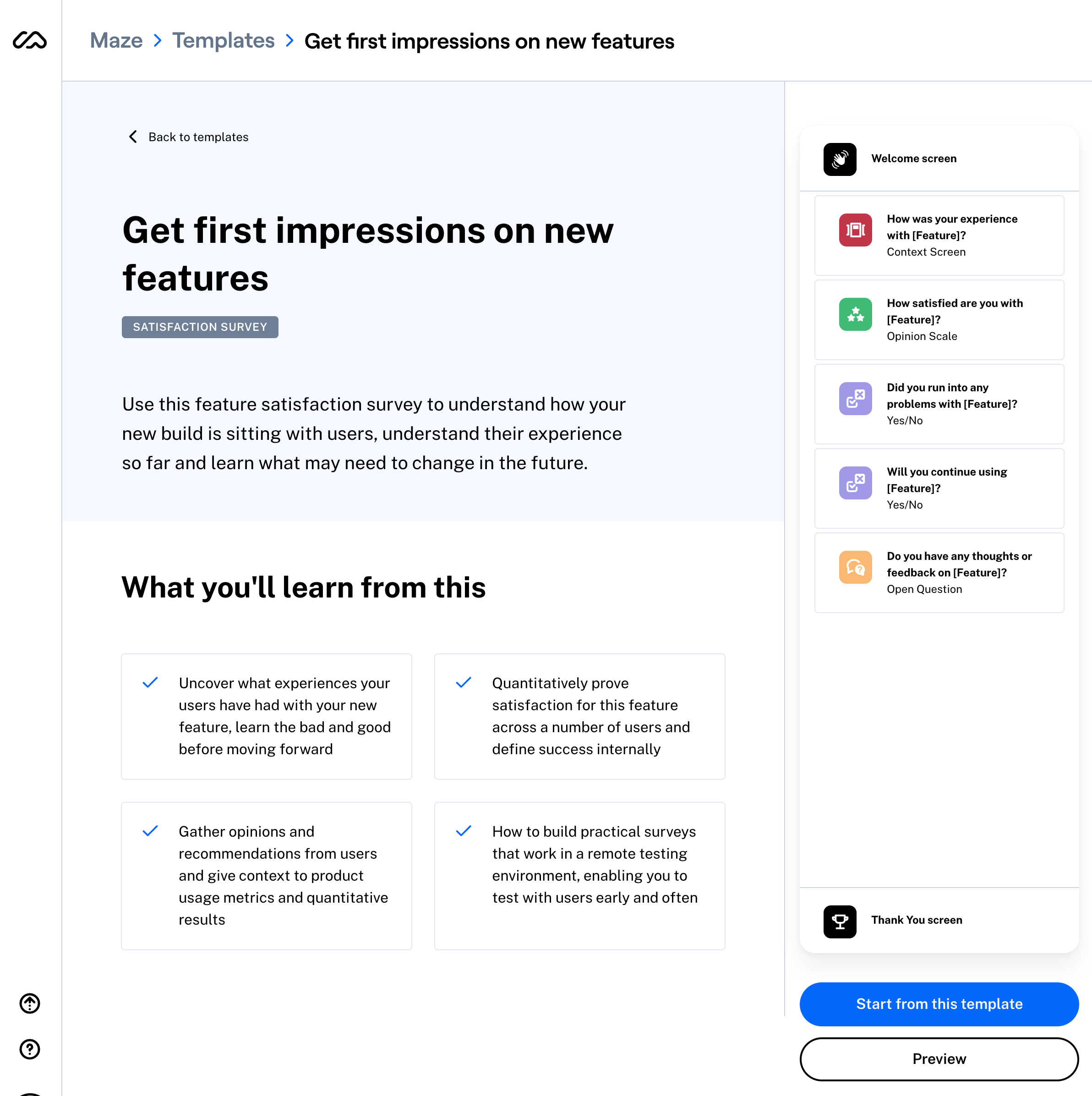 You can preview the template just like your testers would experience it by clicking Preview, and once you're ready to create the project you can click Start from this template to begin creating a new project using the pre-defined collection of blocks.