Maze Clips are the easiest way to capture audio, video, and screen recordings of asynchronous user tests, without having to schedule and run live moderated research sessions.
This article walks you through the steps to enable Clips recordings on a maze.
Who can use this feature
This feature is available for users on the Professional and Organization plans.
Enable user recordings on a mission
To enable Clips on a maze:
Open a mission block on a draft maze.
At the bottom of the block setup form, you will see a 'Clips' section. Click the toggle to enable video and screen recordings.
Enabling/disabling Clips in one mission block will enable/disable Clips across all mission blocks in the maze.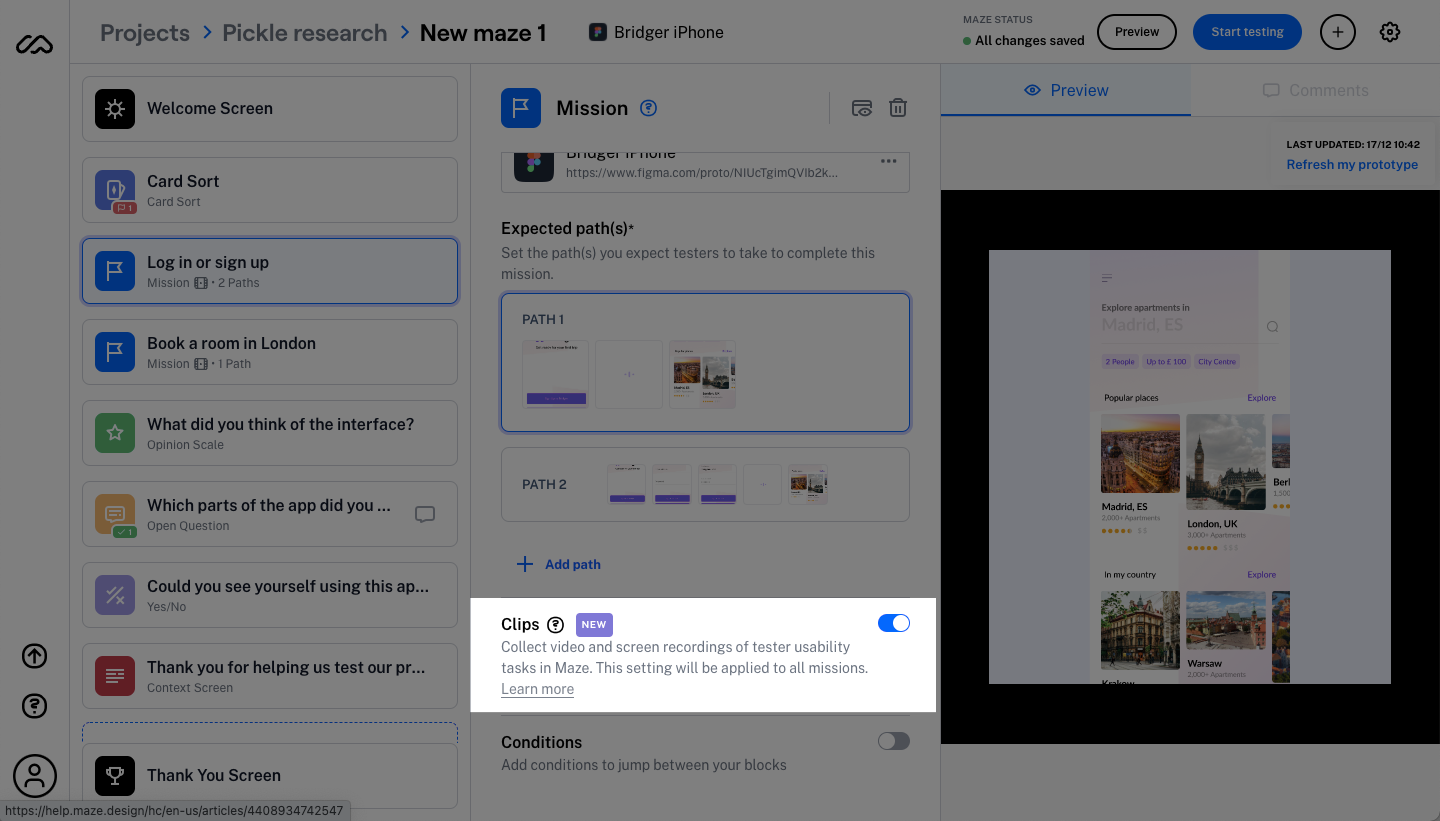 Current limitations
At the moment, it isn't possible to record hired testers. To use Clips, you must source your own testers.
Transcripts of the audio or video recordings aren't currently supported. If this is something you'd be interested in, share your feedback with our team!
Clips are only available in mission blocks at this time.