Reach is Maze's tester management tool where you can build and manage a database of testers & create segments to save and directly send mazes as targeted campaigns.
In this article:
Limits
Users on the Professional plan can add up to 2000 participants.
There is no database limit for teams on the Organization plan. However, each import file must not exceed 20.000 participants at a time. 
Import your contacts CSV
Once you have a CSV with your contacts, you can import it into Reach. Here's how you do it:
Log in to your account in app.maze.co and ensure you have selected the relevant team.
In the navigation panel on the left side, open the Tester database.


Click Import .csv.

Select the file to upload, and click Open.


Select which columns in the CSV to import using the checkboxes, and match them with the appropriate Reach field type. Supported field types include:

Text
Numeric
Percentage
Boolean
Email
Date with time
Date

Once you're done, click Review import to see a preview of the imported data.

If everything looks good, click Continue to confirm the submission. 

You will be taken back to the Tester Database, where you will see all testers already imported into Maze. Clicking each entry will open the tester profile. Here you can see more information about the tester, edit details, and delete that individual tester.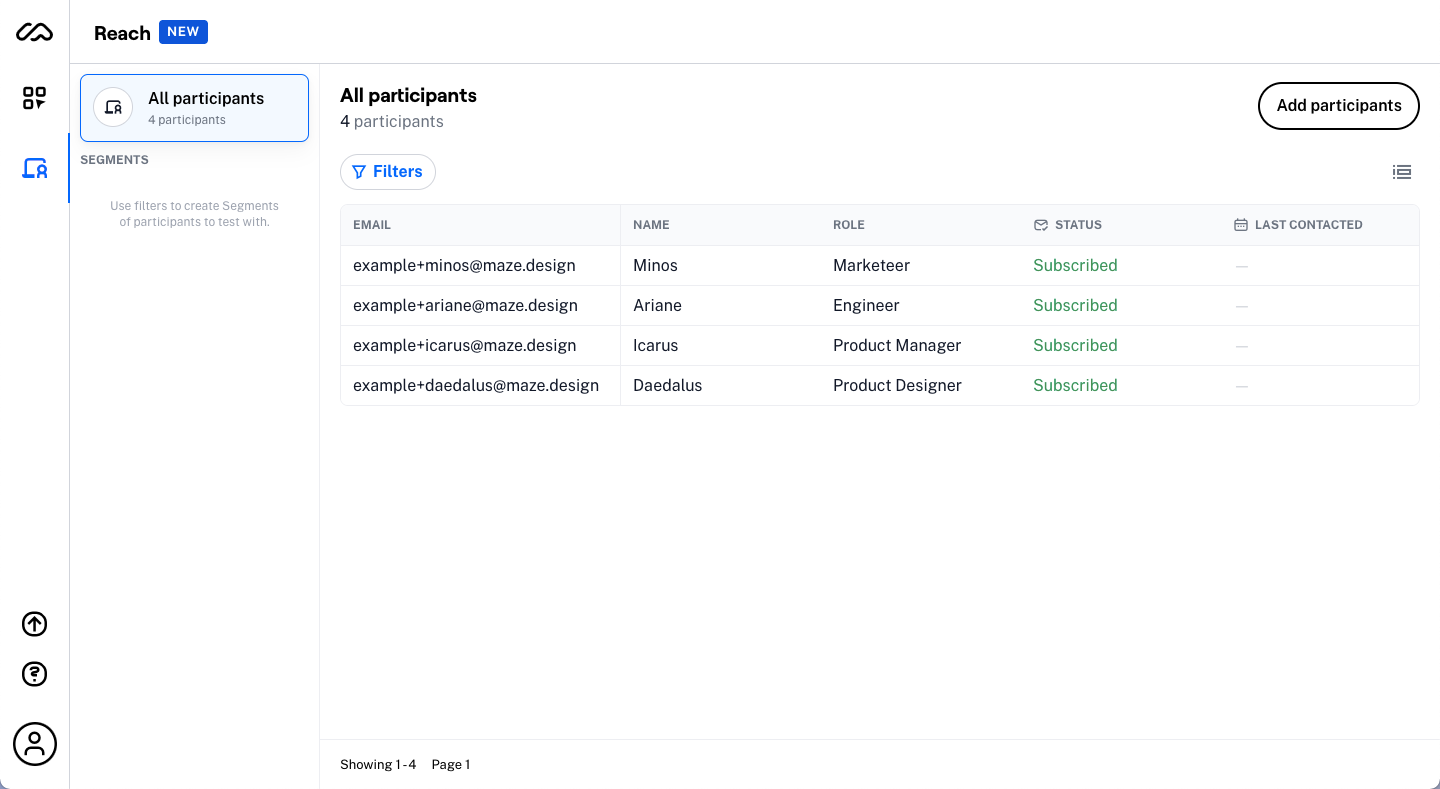 After importing your first contacts, you are ready to start building segments and sending out campaigns.
Import additional contacts & edit your database
After the initial import, repeat the steps to import a new CSV file to perform the following bulk/mass actions:
Learn more here: Adding, editing, and deleting participants from your Reach database
Manually import a contact into Maze
After the first CSV import, you also have the option to add one-off contacts to your Reach database:
Log in to your account in app.maze.co. 
In the navigation panel on the left side, open the Tester database.
Click Add participants, and select Manually add from the drop-down.
In the 'Create participant' modal, fill out the Reach fields.
When you're ready, click Add participant.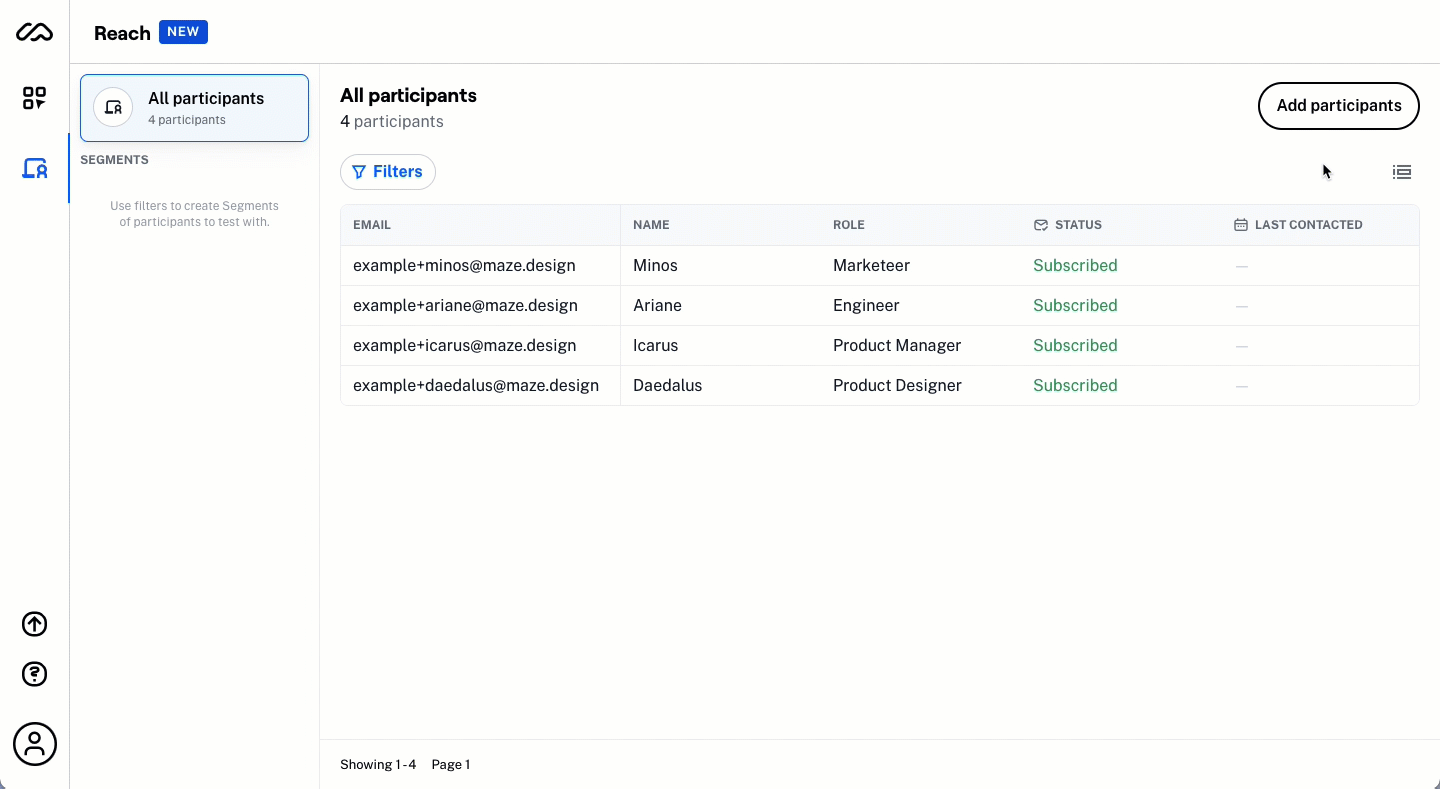 Still need help?
If you have any questions or concerns, please let our Support team know — we'll be happy to help!