Team members can share reports with external stakeholders who don't have a Maze account. You can use a public link, embed the report in your preferred tools, or download it as a PDF.
In this article:
Who can use this feature
How to share reports
To share a live version of the report, open the report page of your live maze and click Share report.

Sharing a private report link (Organization plan)
If you're on the Organization plan, your reports are private by default, so that only authenticated team members can open them.
To make a report private, select Only members in 'Team'. If the project is located in a private workspace, this option appears as Only members in 'Private workspace'.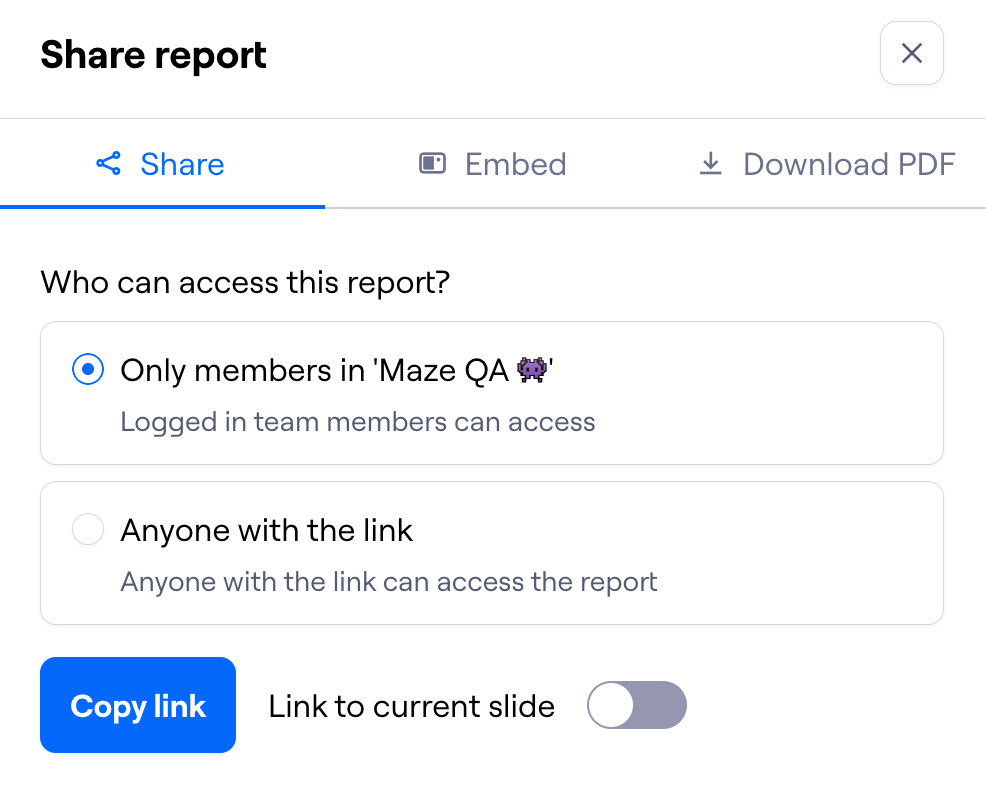 When opening a private report, unauthenticated users will be prompted to log in in order to view it. Only authenticated team members can view the report. Sharing a public report link
To make the report publicly accessible, without the need of a Maze account, select Anyone with the link.
This is the default option if you're not on the Organization plan.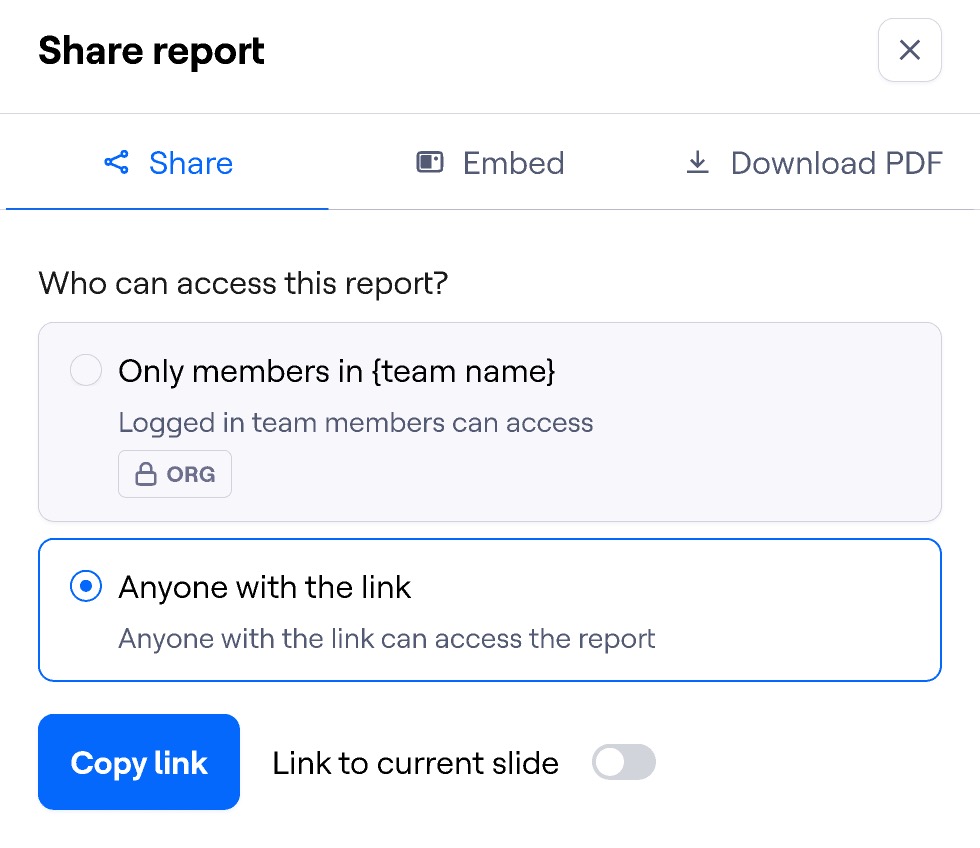 How to embed reports in other applications
Embedding a report allows your team to view the content of report slides directly from your team's tool of choice.
Learn more about embedding your report links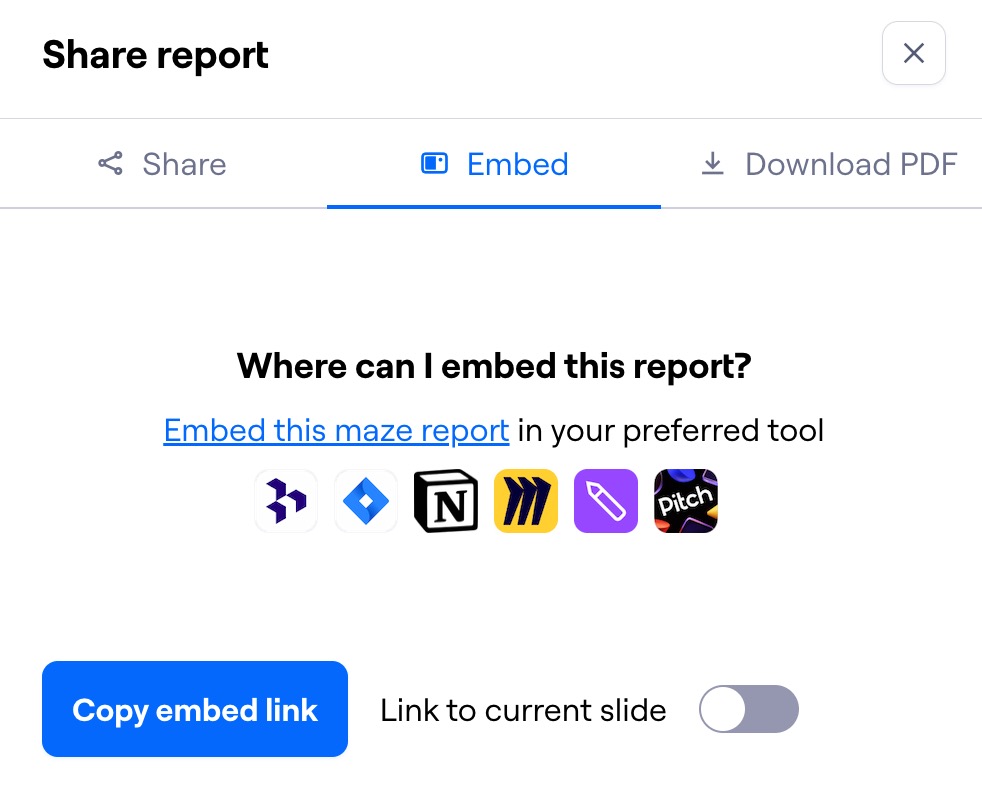 How to download a PDF version of the report
Before you start:
When downloading as a PDF, you won't be able to use the interactive features of the report. For the full live version, please refer to the online version of the report.
Open question slides will only show up to 15 quotes.
To export an offline version of the report as a PDF:
Open the report page of your live maze.
Click Share report.

In the share modal, open the 'Download PDF' tab, then click the Download PDF button.