We recently released an updated verison of our reports to
Maze Lab
which you can enable. If you do, the user experience will be slightly different from what's described below.
What is a maze report?
Your maze report is a blueprint for your design review. A maze report is generated for every live maze tested with at least one tester. To get statistically significant data, we recommend testing with twenty users or more.
The report provides key metrics and analytics recorded with your maze, so you can learn how your design performs at a glance and share the learnings with your team.
Use it to plan your future design sprints or share it with stakeholders to align everyone on next steps.
How do I get access to the report?
If you have a live maze tested with at least one user, go to your project and open the results dashboard. In the upper right corner, click on Go to report.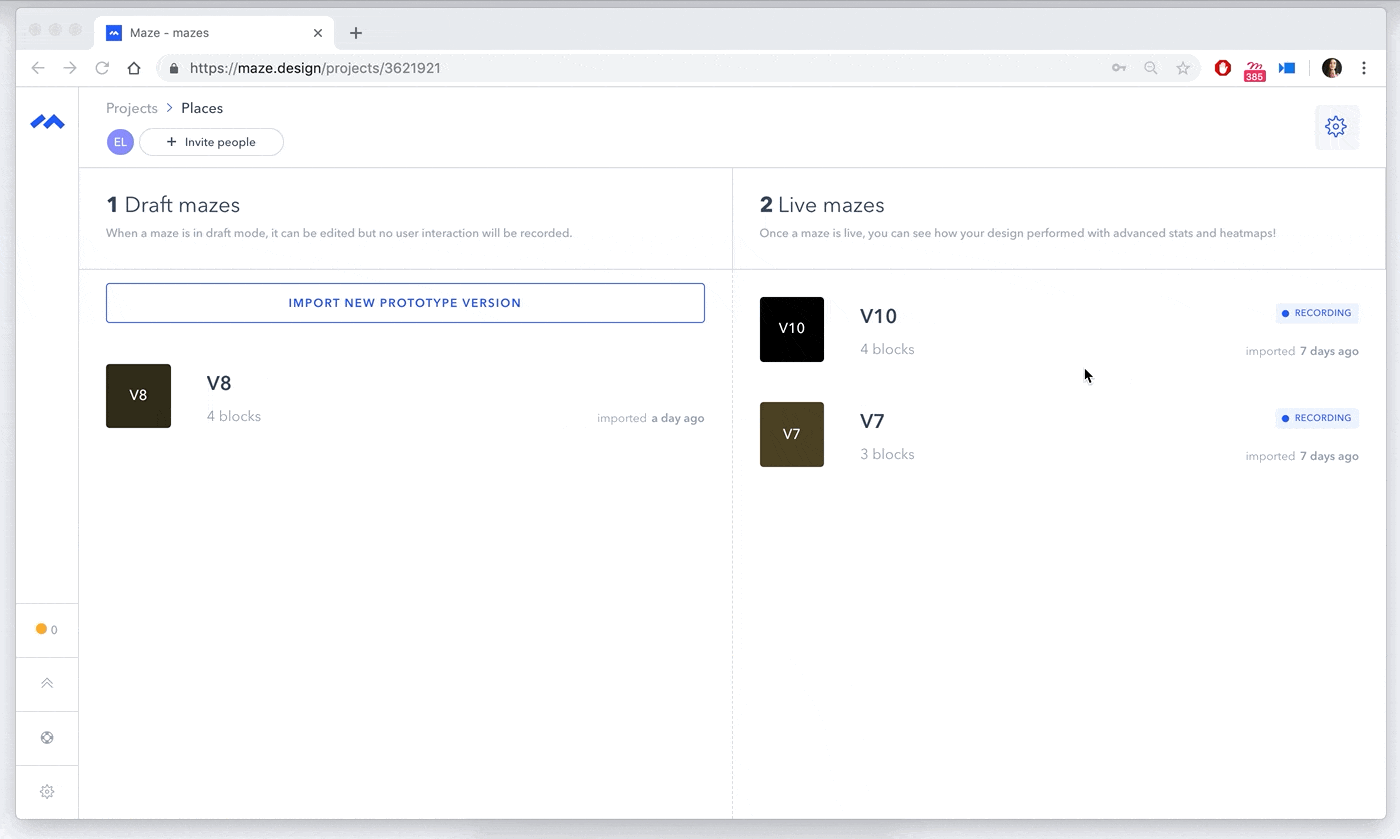 Once you have a live maze tested by at least one user, you'll be able to access a report for your maze.
What's included in the report?
The report provides key metrics for each block in your maze. Every maze report gives a high-level overview of the maze tested and also provides results for each mission and question.
Usability Score
The Usability Score measures your design's usability based on key performance indicators: success, bounce, duration, and misclicks.
A score from 0 to 100 is given to every maze tested, as well as to each mission in the maze, and to every screen in the path(s) of a mission.
Here are the levels of threshold we use to measure the Usability Score:
High: 80 - 100
Medium: 50 - 80
Low: 0 - 50
Overview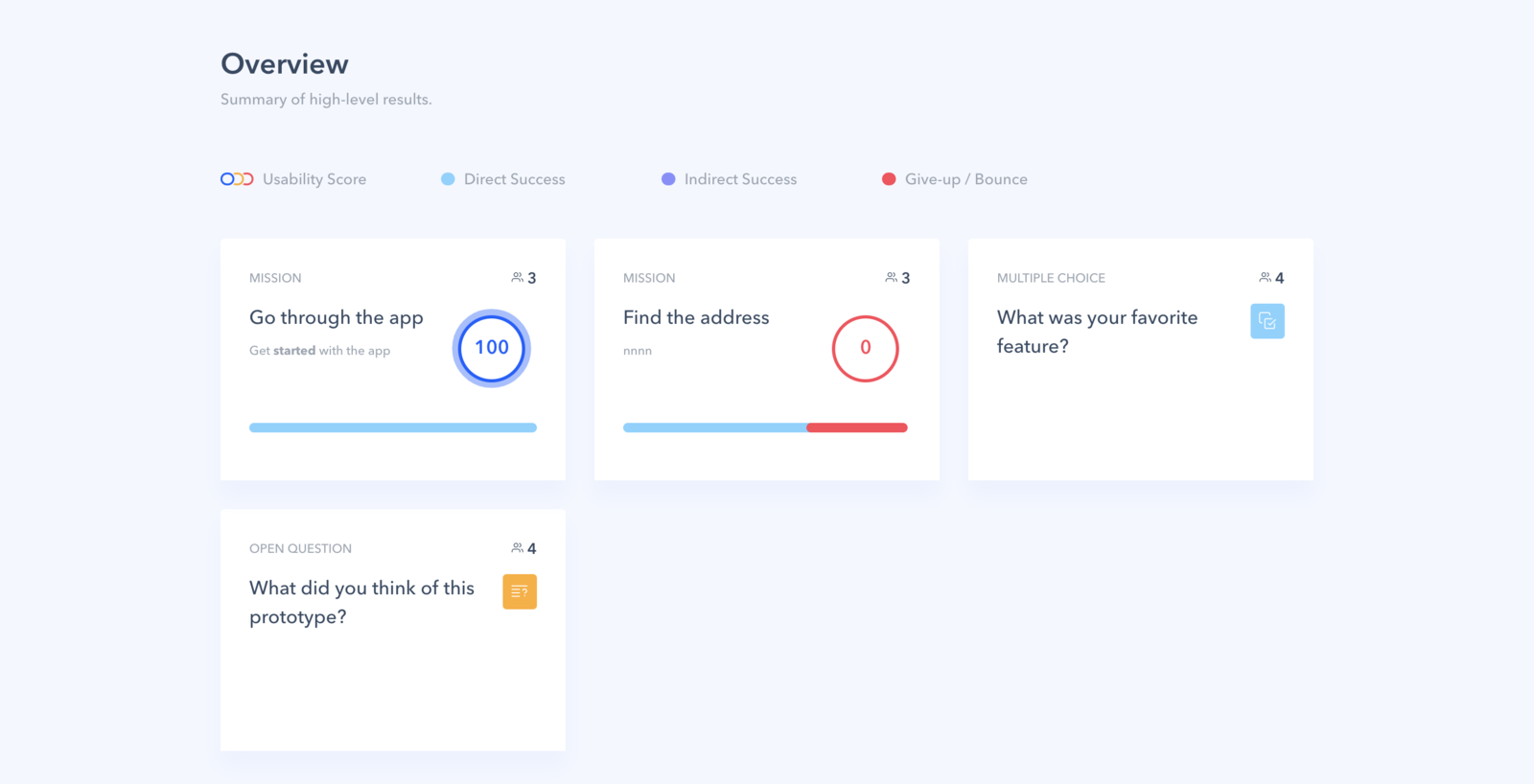 This section gives you an overview of how every block in your maze performed. For each mission, you also get a usability score plus the result: direct, indirect, give up/bounce.
Results for each block
Mission blocks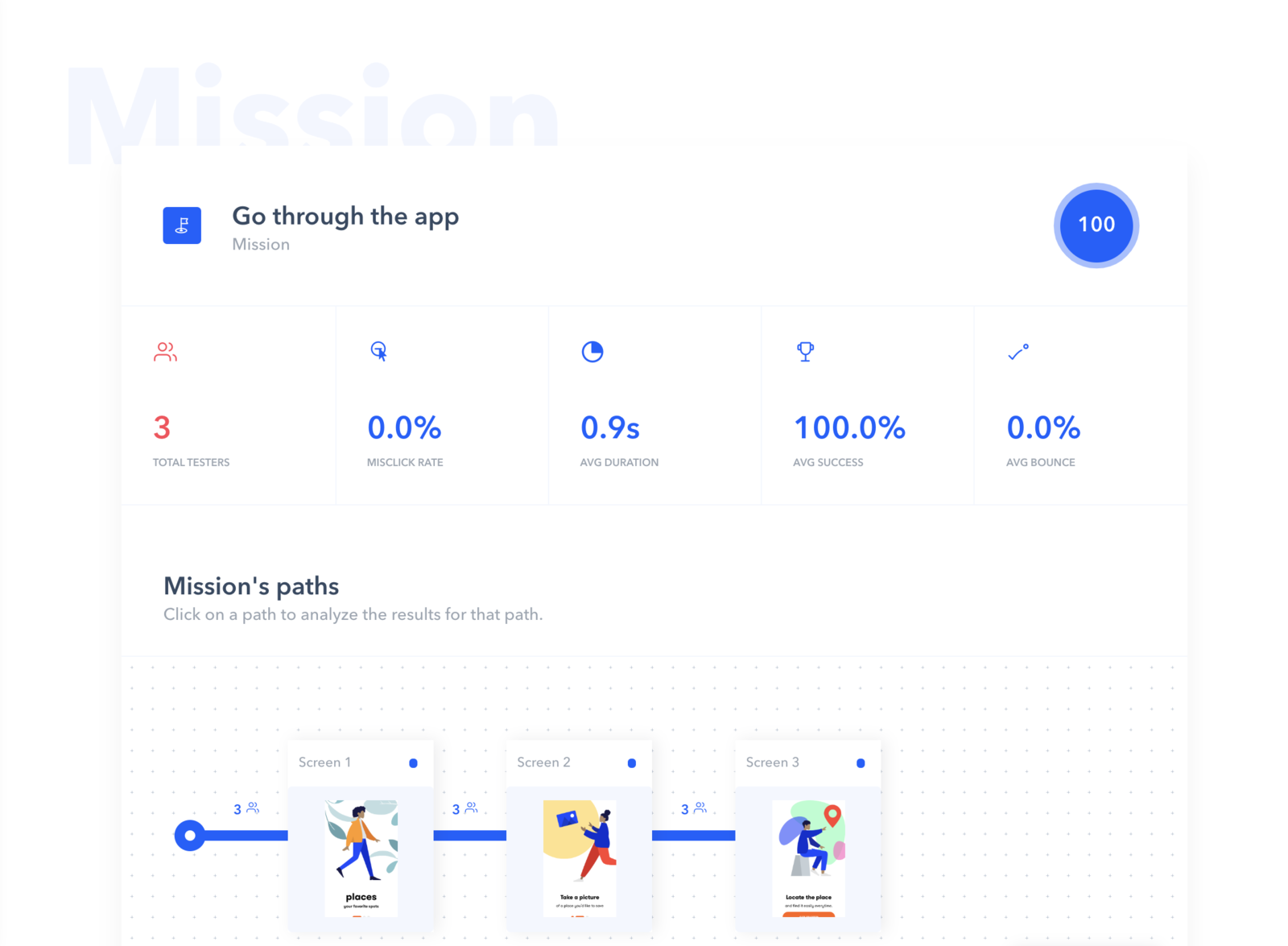 In the report, every mission is broken down into 3 categories for analysis:
Success Analysis: this section gives you the ability to see how many people drop off from the path and where in the flow that happens.

Usability Breakdown: this part is a detailed examination of every screen's usability with the average time spent and misclick rate on each screen.

Path Analysis: in this section, you can either view a Summary of the screens' performance with click heatmaps and key indicators, or dive deeper for a Full Analysis by consulting the off-path, success, and bounce rates.
Question blocks
For Yes/No, Opinion Scale, and Multiple Choice questions, you can see the results in your report.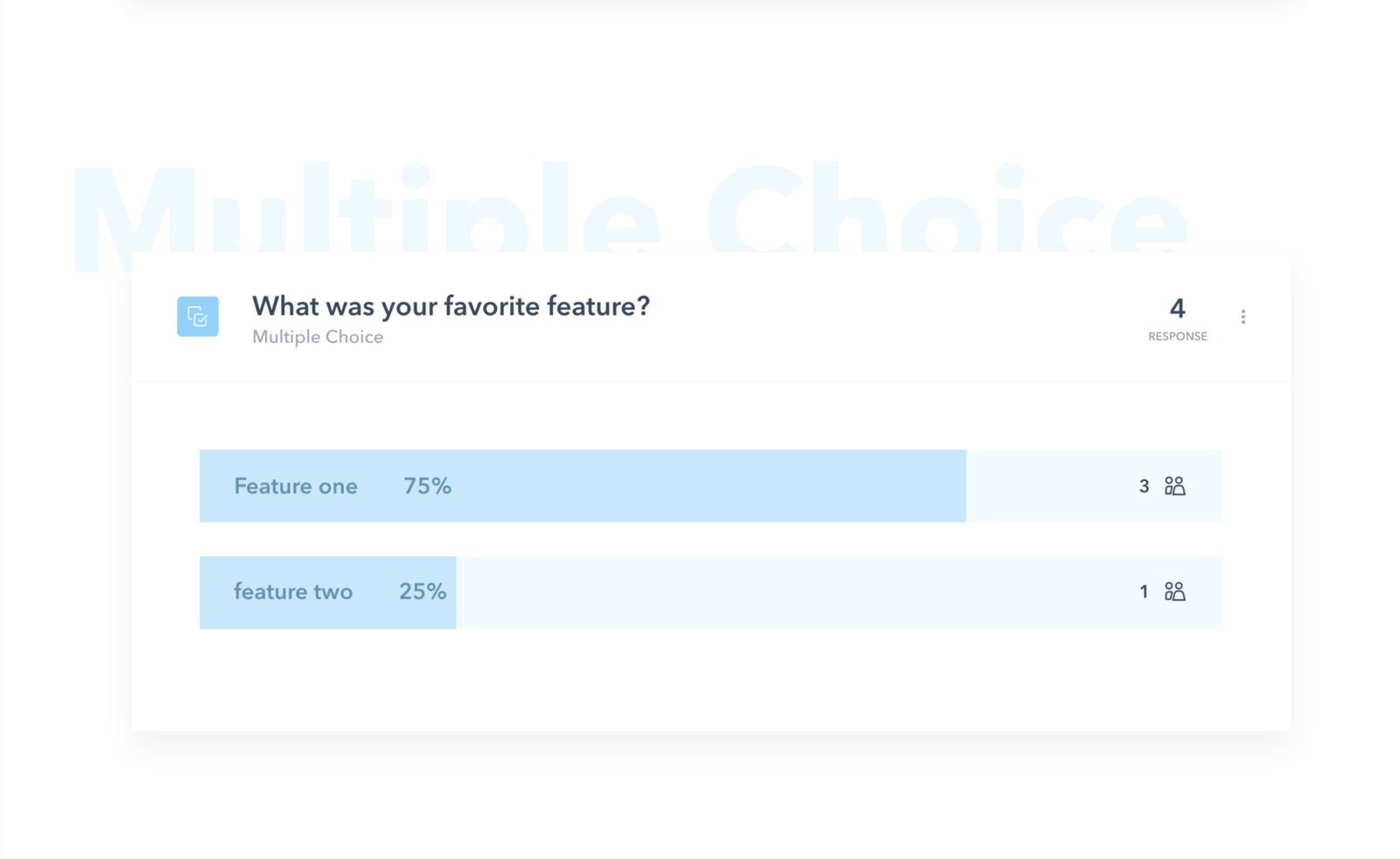 For Open Questions, you can add specific quotes from your results dashboard to display in the report. Here's how to do that: